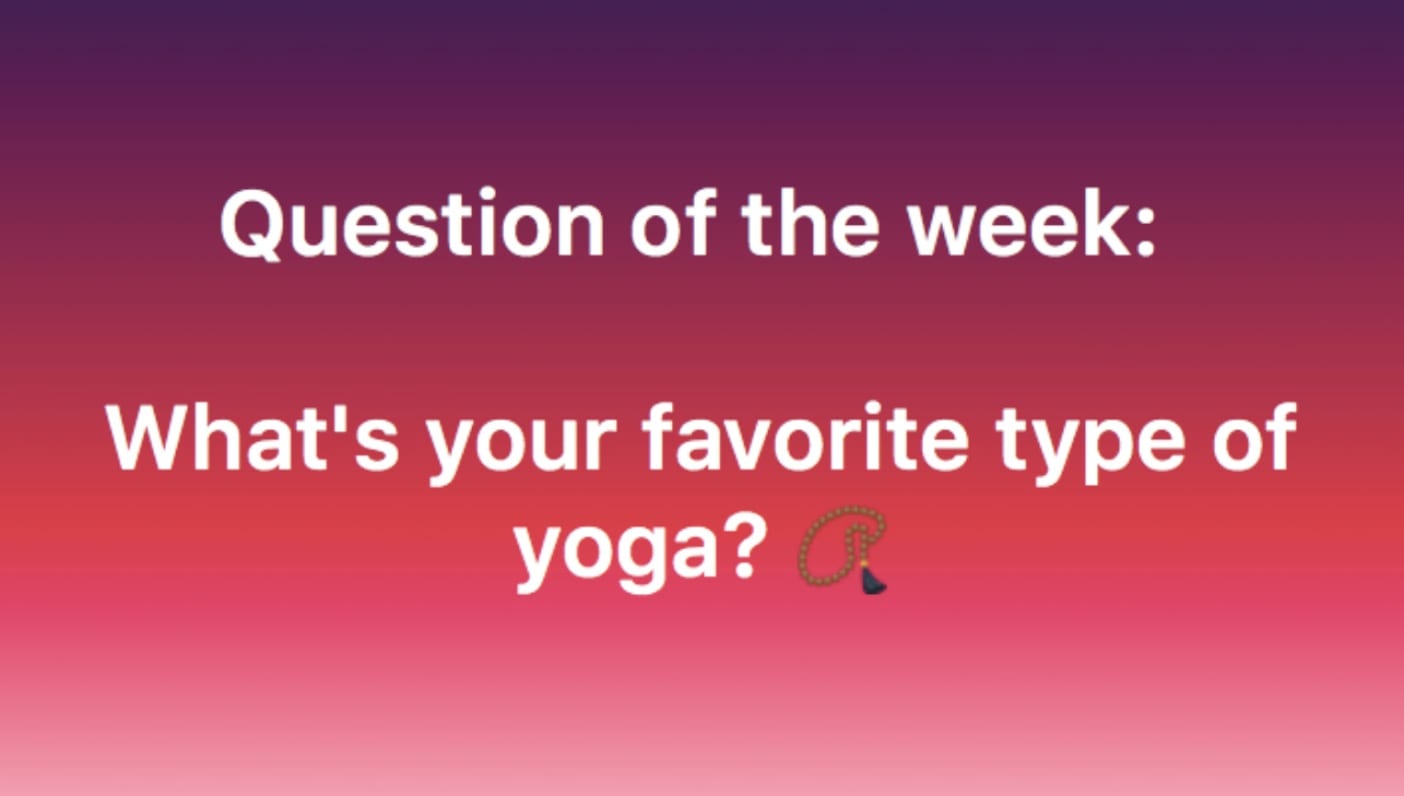 In this weekly series, we'll ask you—the community—a question on social media, and we'll curate some of our favorite answers here. Don't see yours reflected? Keep commenting and sharing! The more often you comment, the more likely you are to see yourself on our site. We love seeing your photos as well, keep 'em coming. 
---
Melinda Berlin acro yoga only because I was doing it before it was even named & cool, loved doing it with my kids over 20 years ago.
 (Pictured.)
Sj Williams Any it is all good with great instructors and what mood I'm in.
Janna North It was Vinyasa but recently I have been doing Forrest and I love it even more.
Christie Leigh Depends! Generally a fluid vinyasa is my favorite but there are some days I really need restorative!
Rachel Fix Power Vinyasa/Baptiste or ashtanga.
Jason Kocher Naked
Mind-Walk A Mind-Walk sequence outside combined with mindful walking. The yoga we practise in Mind-Walk is similar to a vinyasa flow. (Pictured.)
Dana M. Maxwell I am in a class where we are all in different stages of life, background and other things, however, for one hour of week, we go to yoga to work on ourselves, laugh, cry and enjoy that time together, that is the type of yoga I enjoy.
Jessica Arseneau Who can pick just one?! It's like asking a favorite food! Depending on the time of day and mood there's a yoga style I favor. Sushi is a favorite but I don't want it at breakfast …just like my Yin and Nidra. I so love my Yin but not in the morning. Bhakti Vinyasa to rise, Yin to sleep and some Ashtanga because it's just so good!!
Diane M Worsley Aerial, Kundalini,Hatha,vinyasa, restorative and Kundalini yoga
??….
Jai Marie (Her photo speaks a thousand words.)
Kim Sutherland I am on a path to try them all! A new one every month!
Antonia Gamboa Noonan
Depends on the day. Sometimes a vigorous vinyasa, sometimes restorative, and everything in between. Always open to trying a new style as well. There is always something to learn, and new ways to open.
 —
We'd love to feature you! Check our Facebook every Wednesday for the Question of the Week. Comment, share, upload your photos, and support each other. Let's lead the conversation together.