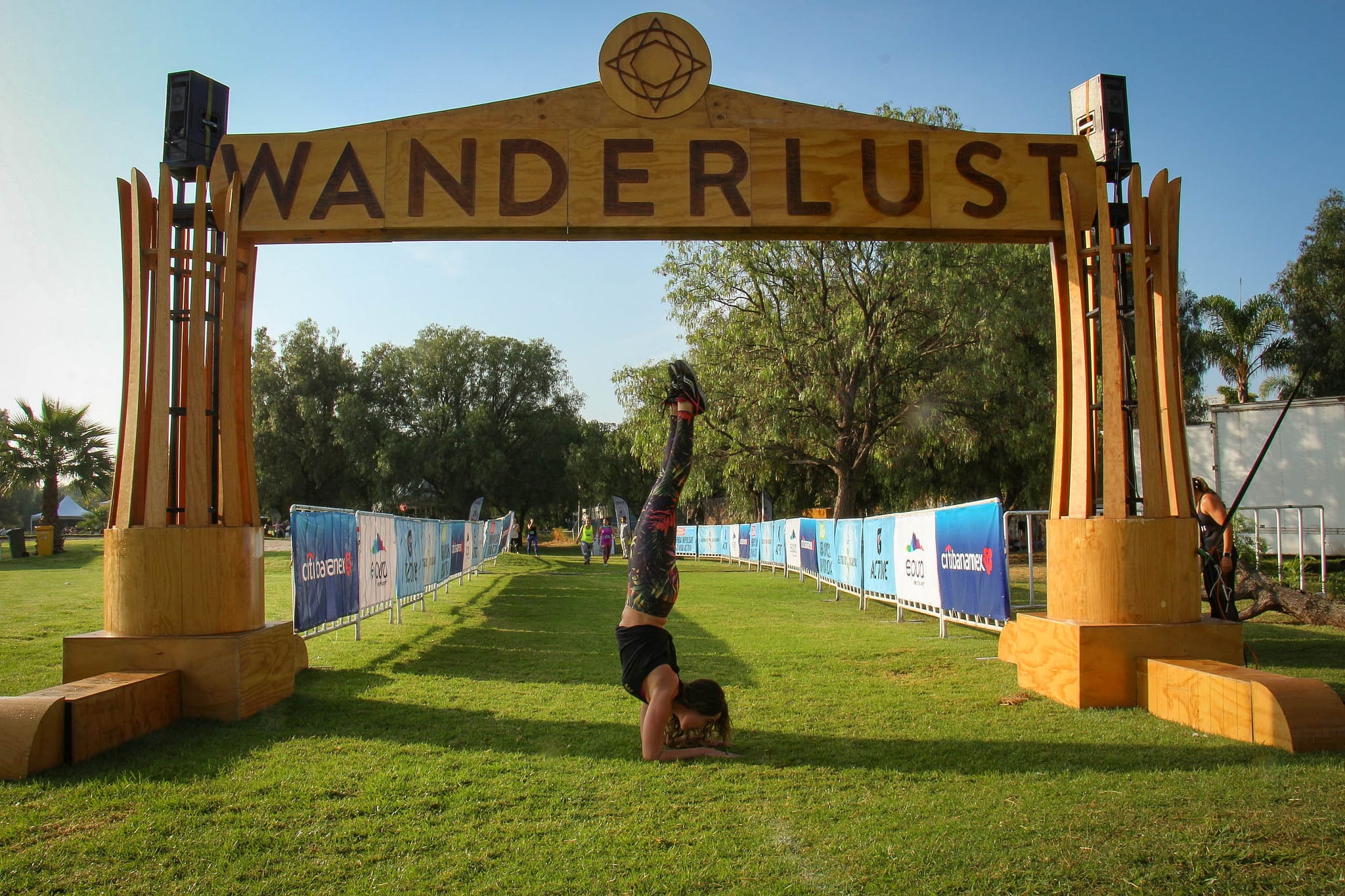 Taken at Wanderlust 108 Querétaro, Mexico. Photo by Mariana Bistrain Schwarz
Our 2019 event calendar is live! We'll be teasing out our teacher and speaker lineup over the next couple of weeks, and announce music headliners in early February. Tickets go on-sale January 22. Mark your calendars.
---
It's no secret that the wellness community has an accessibility issue. Individual classes can be expensive, the pressure to invest in high-end apparel is strong, and community options seem few and far between. We at Wanderlust believe that wellness is a right, not a privilege, and are committed to helping you find your true north—your healthiest and most inspired life. Let's be real: We all need to work to ensure that wellness opportunities are available to all people, regardless of financial circumstance, profession, or background. And Wanderlust is absolutely no exception. 
We realize that coming to a 4-Day Destination Festival can be a burden on many of us—and not only are committed to helping you find your true north, but to helping you get there to seek it. We've introduced our 108 event to help make Wanderlust magic more accessible to city-dwellers, and this year we're launching our 2-Day City Festival to bring even more of that magic to your backyard. Still, though—making it to Wanderlust can be tough, and we want to make sure you can join us. Read on for information on our several programs aimed at making Wanderlust more accessible and affordable. We hope to see you at an event!
Event Scholarships are granted to applicants based on certain criteria, including financial need, diversity, a personal statement, and their achievements. The Scholarship gives 2-day tickets to City Festivals, 3-day tickets to Destination Festivals in the US + Canada, and 3-day tickets to Wellspring.
Fifty (50) 2019 Festival scholarships to each of our US + Canada 2-day and 4-day Festivals.

One hundred (100) 2019 Wellspring Sage Badge scholarships.
Local Discounts
If you live near a festival, you could potentially snag a resident discount. This qualifies for any 4-Day Destination Festival or Wellspring, and gets you 20 percent off your ticket. Open to locals in the following areas (with active ID or proof of residence):
Wanderlust O'ahu: Island of O'ahu

Wanderlust Snowshoe: West Virginia

Wanderlust Stratton: Vermont

Wanderlust Whistler: Pemberton, Squawmish, and Whistler

Wanderlust Tremblant: Mont Tremblant area

Wellspring: Greater Palm Springs



Enter the code LOCALS at checkout on Eventbrite.
Military Personnel and Their Families
Thank you for your service! We know how important yoga and mindfulness programs are for those who have served—and their families—and extend a special welcome to our veterans. "As a combat vet and "military guy" I never expected that I would wind up as a yoga teacher," says celebrated veteran Dan Nevins. But actually, he says, "becoming a yoga teacher is actually the most significant work I've ever done."
We offer active and retired military and their family with active military ID 25% off yoga day tickets to 2019 2-day and 4-day Festival passes, and 25% off Wellspring Sage Badges. Enter the code MILITARY at checkout on Eventbrite.
Students and 18–25-Year Olds
College debt—or just starting out on the long road to adulthood—is a lot. It's also E X P E N S I V E. We want you to be able to soak up all the mindfulness you need to stay grounded as you begin the journey. As such, we're offering 25% off yoga day tickets to 2019 2-day and 4-day Festival passes, 25% off 2019 Wellspring Sage Badges, and 25% off of camping at Snowshoe and Stratton for 2019, with a valid student ID or identification card. Enter the code STUDENT at checkout on Eventbrite.
Kids!
Kids are always welcome at Wanderlust, and we welcome anyone 18 and under free to any of our events, with a ticket-buying guardian. No need to register for a ticket—just be sure to show up with an adult who purchased a ticket.
Please note: We trust in the integrity of our community, but we will void the tickets of anyone who makes a false or fraudulent representation to gain access to our discount programs.