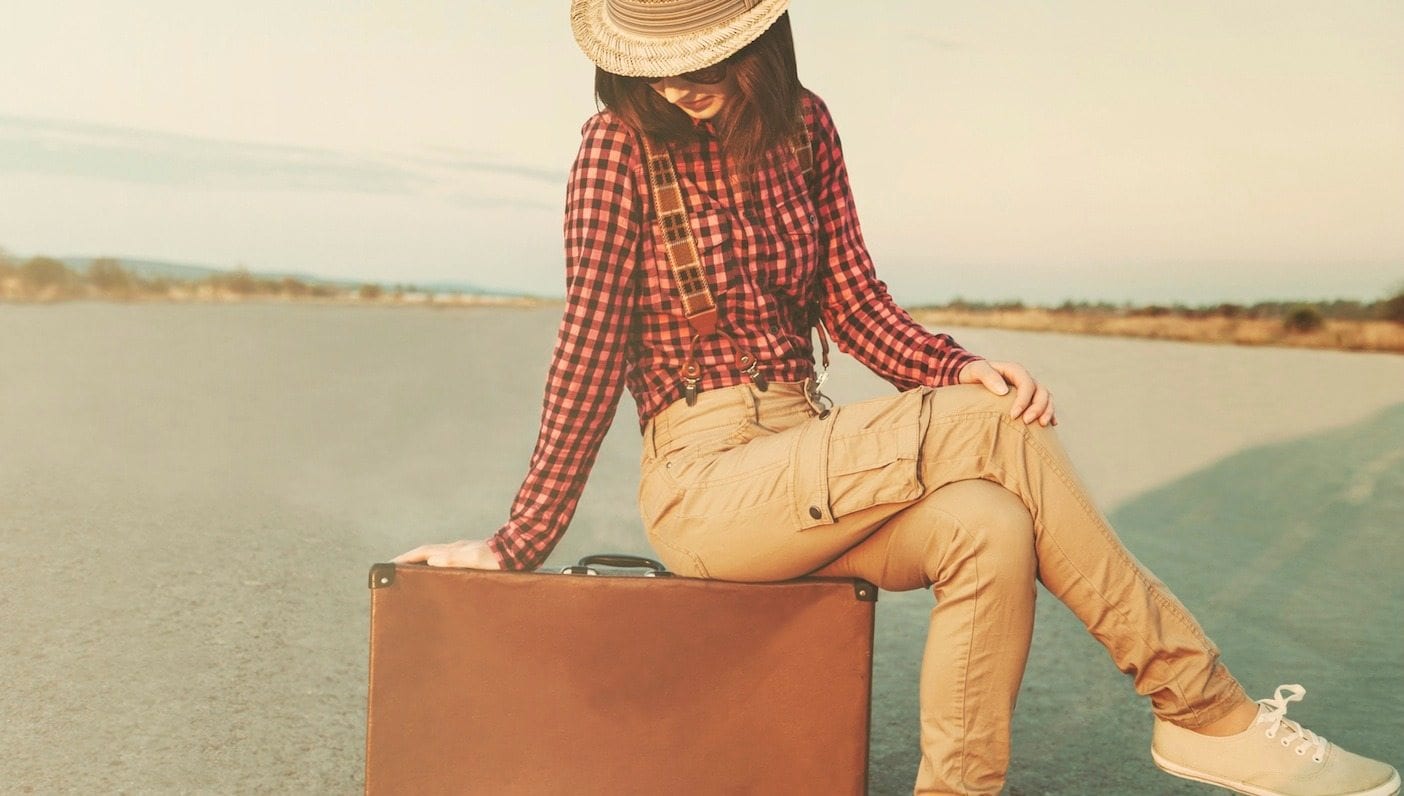 A regret that many Americans seem to share? Not taking enough trips throughout the year.
We've said it before, and we'll certainly say it again: Time away is good for you. As it turns out, traveling isn't just great for your physical and mental health, but for your emotional health as well.
Earlier this year Wakefield Research conducted a survey (for Priceline.com) to find out how traveling ranked among other mood-boosting activities (like retail therapy and exercise) and what types of trips made people the happiest. Over a thousand adults weighed in across the United States. The results are in, and according to PR Newswire: "More than half of Americans say travel improves their mood even more than exercising or shopping."
So skip the shopping spree and use that money for a travel experience instead! (Or perhaps combine exercise and travel by heading to a summer festival.)
The Gift of New Experiences 
New experiences and pushing yourself outside of your comfort zone are some of the things that go hand in hand with traveling—and happiness. Of course, that doesn't mean you have to go zip-lining if you're afraid of heights. You can tip-toe outside of your comfort zone by trying a daring new meal, or taking a solo trip if you usually travel in groups. While traveling can teach you a lot about the world and its diversity, it can also teach you a lot about yourself.
Our advice? Take the time to get away.
We live in a work, work, work, work, work (cue Rihanna) society. Translation: We work hard and often. But while we want, and deserve, our time off, oftentimes we just don't take it. Whether it's the cost of trips, work obligations, or other responsibilities, we often find reasons to stay home—or in the office—rather than activating that beloved OOO vacation response. Travel + Leisure recently touched on the topic stating that "Americans squandered 658 million vacation days last year."
That being said, you don't have to spend two weeks on hiatus to get the travel mood boost we're talking about. In fact, according to the "Traveler's Sweet Spot" survey: "Four out of five Americans would rather take multiple, short getaways than one long vacation this year." Sometimes those quick trips fit better into our schedules, and their frequency can do wonders for our psyche.
When we're traveling, we tend to turn our attention away from work and responsibility. This leaves ample time for us to reconnect with ourselves and nurture relationships others. Daydreaming about a romantic getaway for two? Book the trip! According to the survey, romantic vacations ranked the highest for mood-boosting potential. Next in line were family trips, followed by vacations with friends.
Remember when we said that the desire to travel could be genetic? Don't fight it. Book a plane, train, or bus ticket, or pack up the car (or your backpack!) and head out for an adventure. Use those vacation days. It doesn't matter where you go—or who you're with—just get out there and go.
—
Maggie Peikon is a New York native, writer, and sufferer of insatiable wanderlust. An avid endorphin seeker she has a constant need to be moving, seeking adventure in all she does. She is a lover of travel, daydreaming, fitness, thunderstorms, and her dog, Finley. Despite the fact that she has to take medication daily due to a thyroidectomy, Maggie still believes that laughter will always be the best medicine. Follow her musings on Instagram and Twitter.
Save
Save
Save
Save
Save
Save
Save