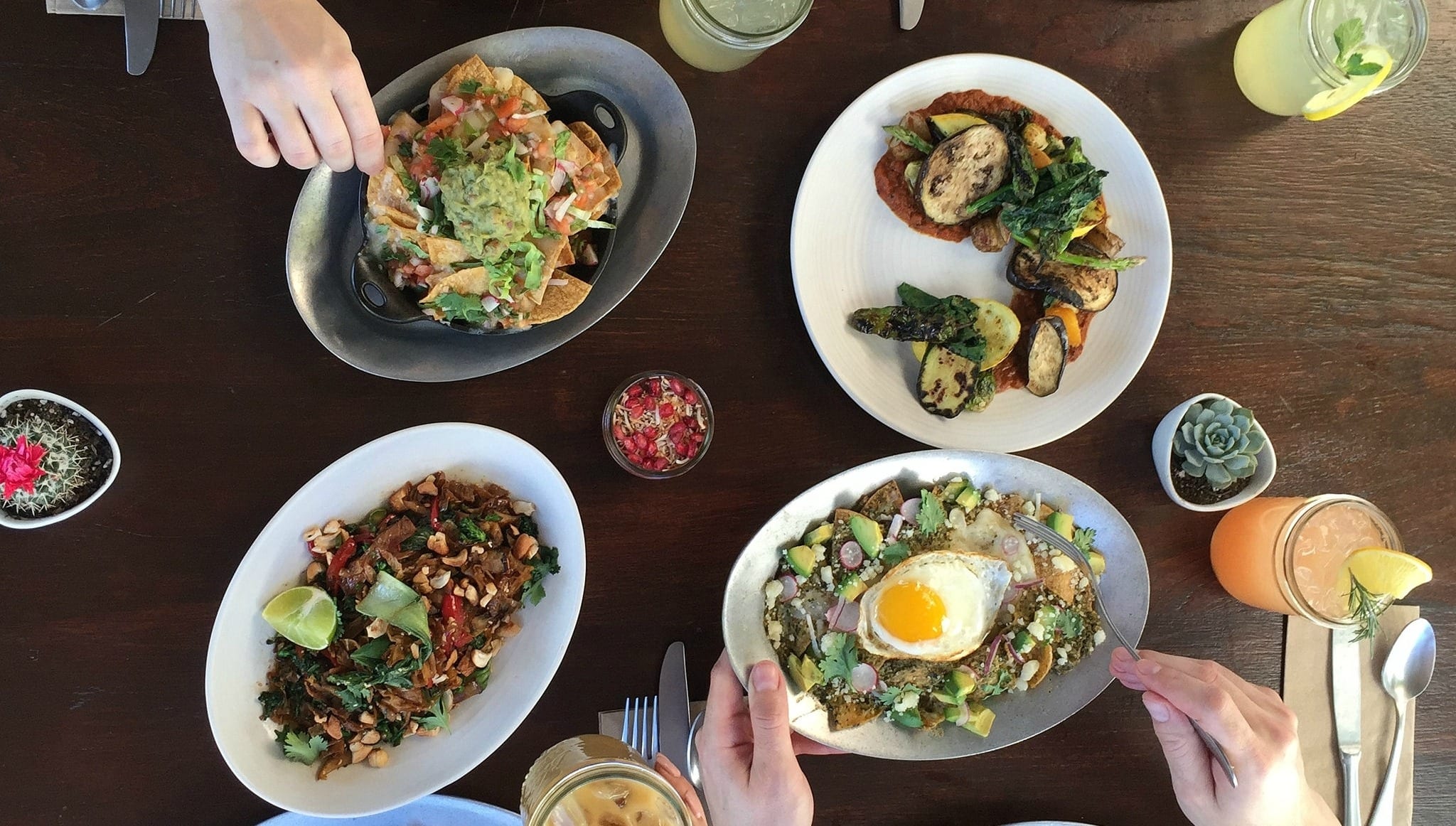 Joan Hyman is a teacher at Wanderlust Hollywood and a Wanderlust mentor. 
---
As October rolls around, we begin to feel the rumblings of a new season. Afternoons are still warm, but the coolness of evening creeps in and prepares the body for a shift. During autumn the winds of change begin to blow in, making leaves dry and break free from the trees. The Earth begins to change and our bodies follow suit.
Vata (wind) season is typically dry, light, rough, hard, mobile, cool, and irregular.
Even though Vata season technically starts at the end of the fall, removing excess heat now in preparation will help us avoid harsh effects such as anxiety, insomnia, dehydration, gas and bloating (from poor digestion), muscle fatigue (increased chance of injury), and illness (caused from an out-of-sync immune system).
As the fall begins to roll in, keep the following five tips in mind to stay balanced as the winds of change kick in:
Enjoy cooling fruits such as apples, pears, melons, and cantaloupe to help your body purge any residue of summer heat that may have accumulated.
Choose sweets such as yams, sweet potatoes, licorice, dates, and bananas to open up and nourish the tissues, which help counteract the dryness. These foods also tend to calm and pacify the body.
Select heartier root vegetables and grains, but avoid foods that are too rich in fats. Favor hearty (ojas building), heavy, gooey, warm, salty & sweet foods, including potatoes, sweet potatoes, avocados, beets, winter squash, tomatoes, red peppers, cooked onions and garlic, oatmeal, rice, almond, cashew butter, macadamia nuts, milk, chicken, and salmon (if you eat meat).
Find a morning routine and stick to it. This will help you stay grounded. Avoid too much activity, especially if you are already Vata. Overexertion will add more wind to your system and increase stress levels. Spend more time at home as your body begins to prepare for colder months ahead. Take advantage of the cooler nights by cooking your food and going to bed early. Create a clean, peaceful home to help you stay calm and organized during this shift.
Keep your skin supple. After you shower, massage organic sesame oil into your skin from head to toe! If you can let it soak into your skin for about 15 minutes, you'll feel the benefits. This works in the morning or evening. You can also add the sesame oil in your ears, nostrils, and after you brush your teeth.  This ritual helps to balance the nervous system, especially after a long day.
Follow these tips and create a calm, collected space in your soul to welcome the autumnal season.
—
Joan's grounded teaching style creates space for students to deepen their personal journey while aligning with teachings of true yogic traditions. Joan frequently shares her insight on the subject of health and wellness in national magazines and blogs, including Elephant Journal, Mind Body & Green, Yoga Journal, ORIGIN Magazine and Women's Health. She currently has a thriving career as a Wanderlust Senior Teacher (E-RYT500) and leads yoga retreats, workshops, and teacher trainings all over the world, while maintaining a full yoga class schedule in Los Angeles. joanhyman.com