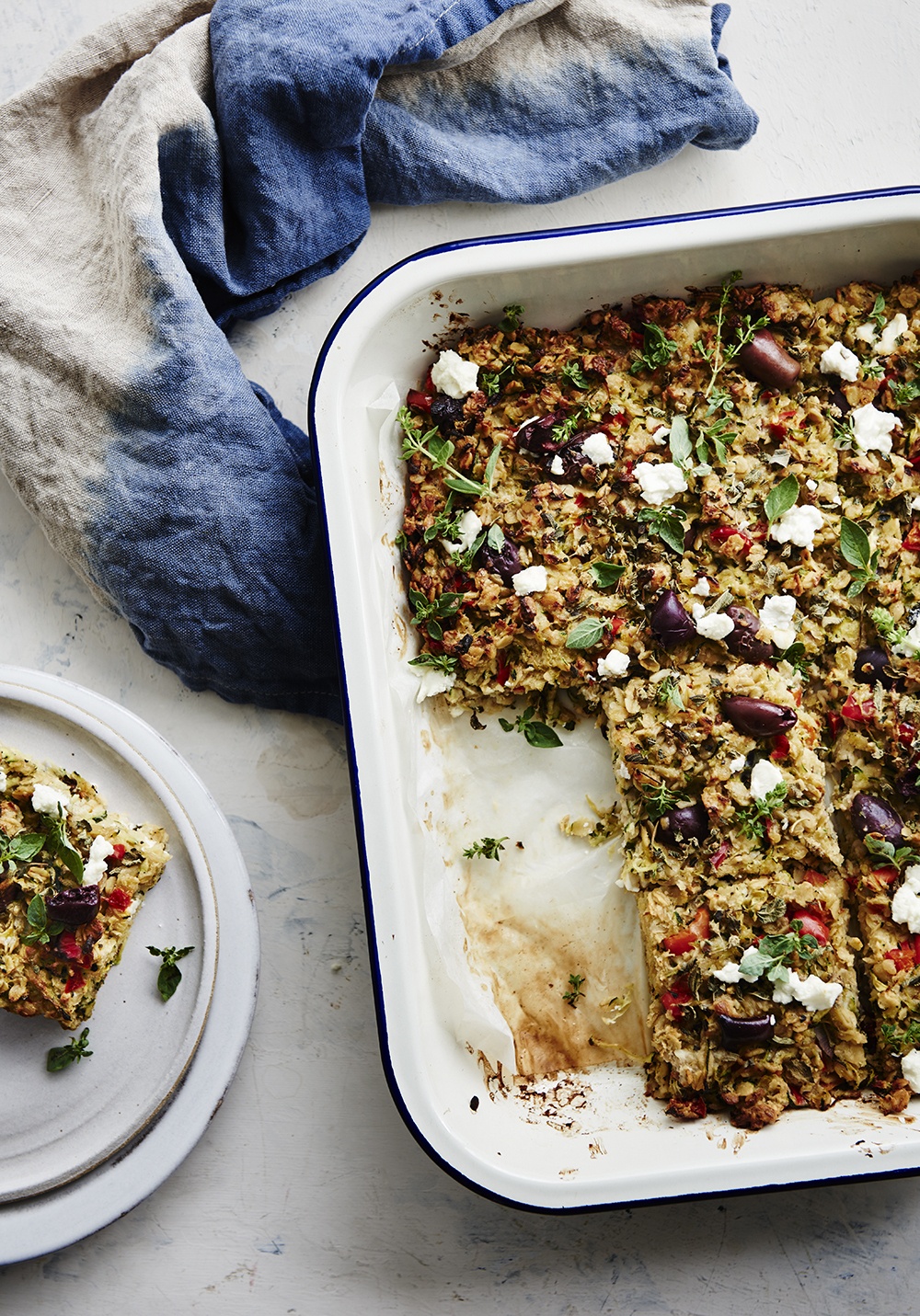 This flapjack really hits the spot when you're craving something savoury, but light. A great on-the-go snack that tastes remarkably like a pizza slice. Feel free to play around with the ingredients here, you can substitute the courgettes for carrots and feta for goat's cheese if you prefer.
⁠What you'll need to make 12 flapjacks:⁠
Ingredients
– 1 tablespoon coconut oil⁠
– 1 small red onion, finely chopped⁠
– 1 red bell pepper, diced⁠
– 2 courgettes, grated⁠
– 3 tablespoons Kalamata olives⁠
– 2 eggs, lightly whisked⁠
– 50 ml of olive oil⁠
– 250g GF rolled oats or millet flakes⁠
– 1.5 tsp dried oregano⁠
– 1 tsp sea salt⁠
– 0.5 tsp black pepper⁠
– 150 crumbled feta⁠
Directions
Preheat oven to 180C degrees.⁠
Line a 36x20cm square baking tin with baking paper⁠
Place coconut oil in a frying pan over medium heat, add the onion and red pepper and saute until soft.⁠
Add the courgettes and olives and cook for a few more minutes.⁠
Transfer to a large mixing bowl and add the eggs, olive oil, oats, oregano and salt. Using your hands, mix to combine, then transfer to the prepared tin.⁠
Add the crumbled feta over the top of the mixture and, using your hands or a flat spatula, pat the mixture down firmly into the baking tin. Sprinkle with little more dried oregano.⁠
Bake in the oven for 35 minutes or until golden and cooked through. Allow cooling before cutting.⁠
You can also watch Kim cooking this gut-friendly, mouth-watering flapjack on our IGTV.
—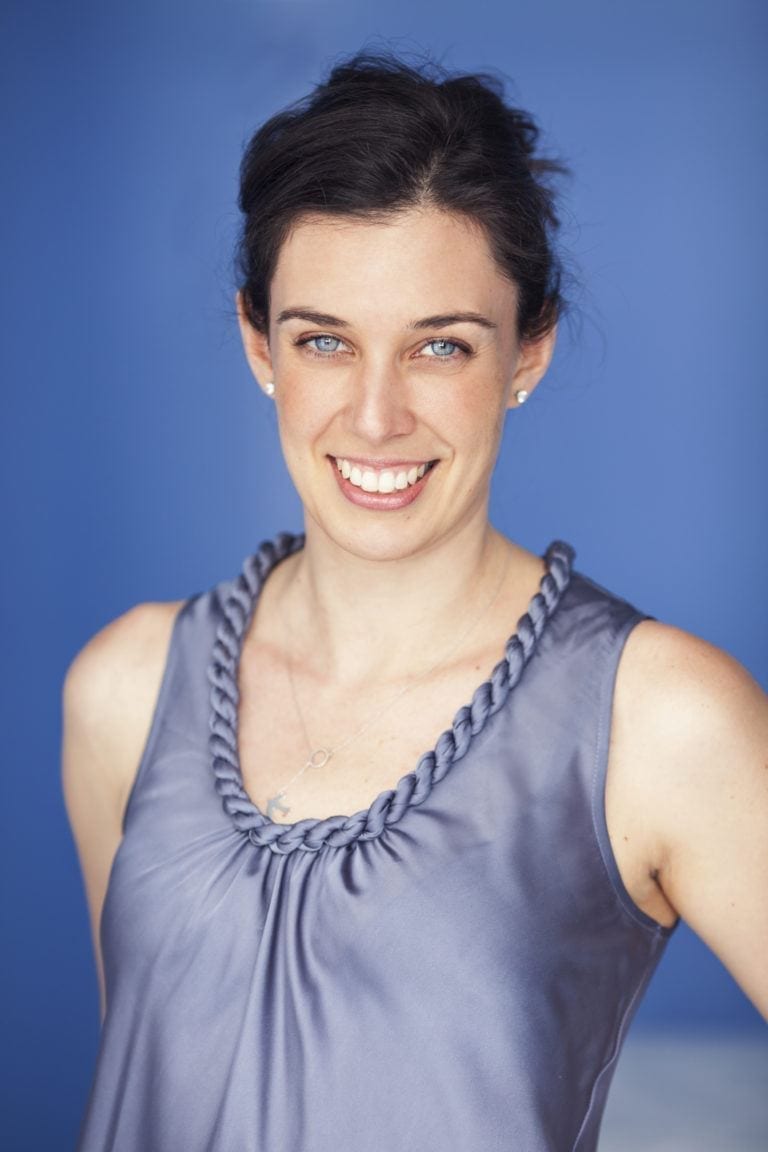 Kimberly Parsons is an Australian born vegetarian chef, food writer and qualified naturopath. Her series of cookbooks titled 'The Yoga Kitchen' and 'The Yoga Kitchen Plan' teach you how to tune-in to your innate wisdom which she calls 'body intelligence' using traditional yogic philosophy and eating principles for long lasting, vibrant health and happiness. Once the owner of three healthy food yoga café's dotted all over London, called 'Retreat', Kimberly now spends her time cooking on health retreats all over the world and resides in the English countryside where she cooks for many celebrity and private clients such as Lily James and Jenna Coleman, delivering her bespoke Yoga Kitchen healthy meals to her clients all over London.  Connect with on her website.