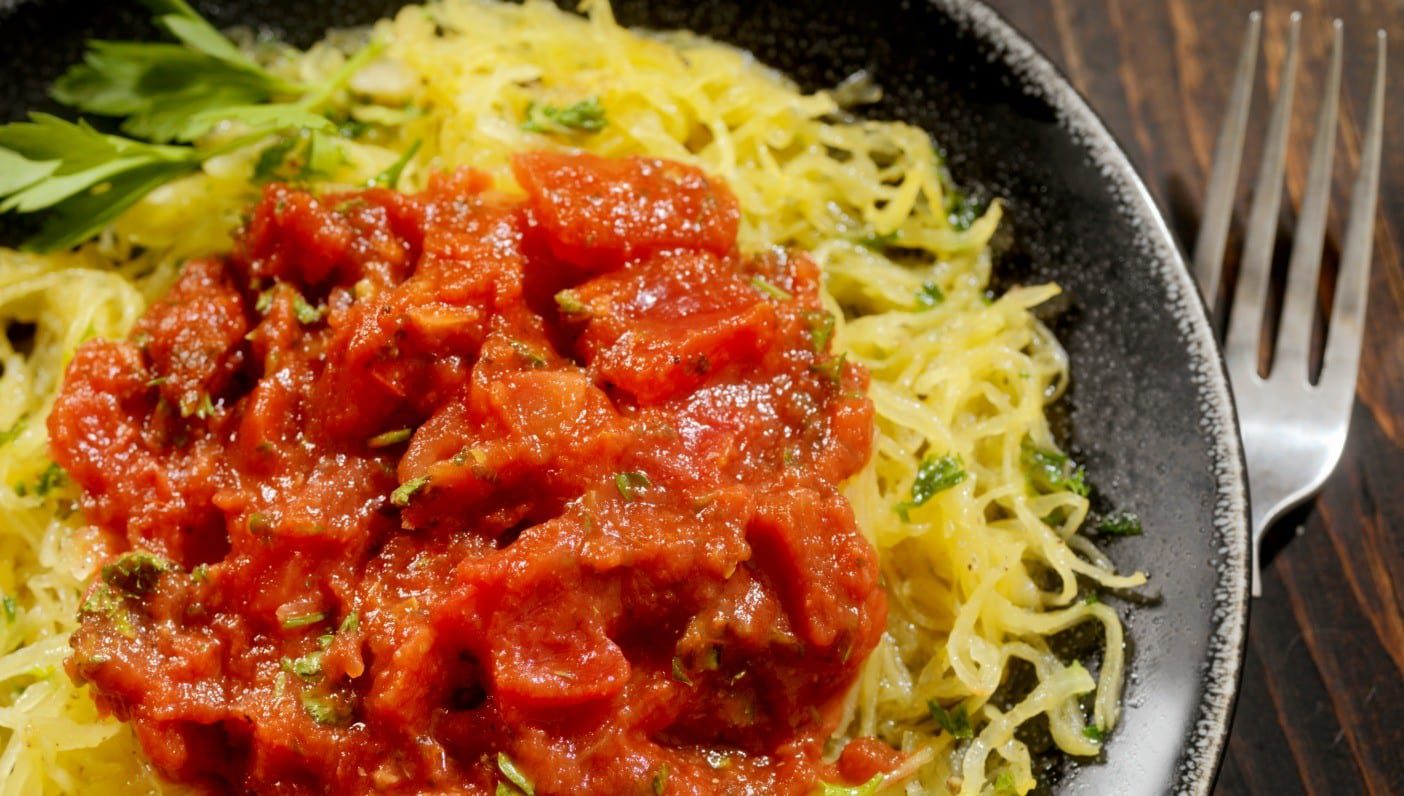 ---
This cosy meal is even better for you than it tastes—and it tastes really freaking good.
With winter just around the corner, it's a great time to think about incorporating some healthy warm meals into your diet. That being said, the colder weather is also a time to indulge in your favourite comfort foods. Fear not, hungry yogis. This easy-to-make spaghetti squash and meatball recipe is the perfect way to satisfy your craving for comfort and while still leaving you feeling totally energised.
Spaghetti squash is a miracle veggie. It has eight times more protein than regular pasta, and only 27 calories per serving—as opposed to 158 in the "real" stuff. It also contains tons of antioxidants and B vitamins, as well as folate, potassium, and zinc. Add some grass-fed, homemade meatballs and you've got yourself a perfectly balanced meal that will have every cell in your body jumping for joy.
Spaghetti Squash and Gluten-Free Meatballs 

Serves 2
INGREDIENTS
1 spaghetti squash, halved
1 lb grass-fed ground beef and/or bison
1 shallot, chopped
4 cloves of garlic, chopped
1/2 cup fresh Italian parsley, chopped
2 tbsp dried basil
1 tbsp dried oregano
1 tsp paprika
1 egg
1–2 cups marinara sauce of your choice
1/4 cup grated parmesan, plus more for garnish
2 tbsp butter (optional, you can use EVOO instead but I highly recommend organic unsalted butter)
INSTRUCTIONS
Preheat oven to 400 degrees. Cut squash in half and scoop out seeds. Drizzle both halves with olive oil and salt, place flesh side down on baking sheet. Roast for 30–40 minutes, or until you can insert a sharp knife with little resistance.
Meanwhile, combine shallot, garlic, parmesan, oregano, basil, salt, pepper, meat, and egg in a large mixing bowl. Form meatballs (about 2 inches diameter, I usually end up with about 15 meatballs) and place on baking sheet. Add to oven and bake for 20 minutes.
Heat sauce in saucepan, and when meatballs are cooked, toss them in the sauce to combine. Simmer.
When squash is done, scoop out the strands into bowl with butter, a little olive oil, chopped parsley, salt, and pepper, and mix well. Place squash in bowls or on plates, top with meatballs and sauce, and garnish with parmesan and parsley.
—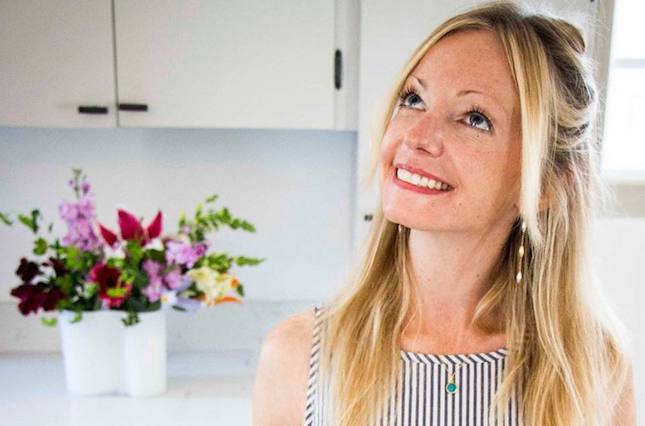 Michaela is a certified holistic health + lifestyle coach through the Institute of Integrative Nutrition, and a registered yoga teacher. In addition to her dedicated yoga practice, Michaela loves music, travel, cooking + eating healthy food (of course), and spending time with her family and friends.