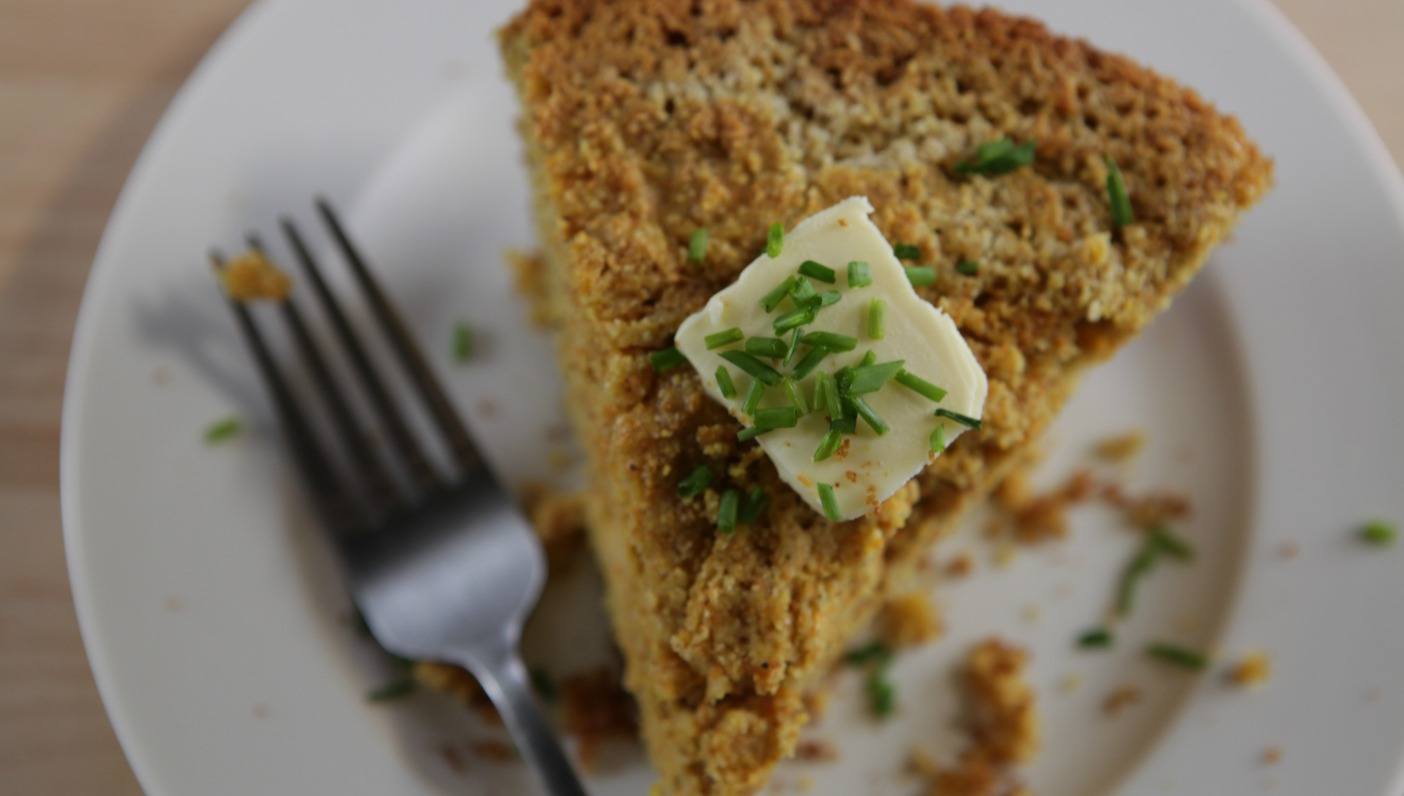 This recipe is brought to you by Kevin Callaghan, one of the chefs featured at the Wanderlust Hollywood Find Your True Fork dinner series. Click here for tickets and more information regarding dinner with Kevin or one of our other influential Find Your True Fork chefs. 
---
If there's anyone who knows southern food, it's Chef Kevin Callaghan. Not only is Kevin the Executive Chef of the Wanderlust Festivals, he's also a renowned restaurant owner, and one of the nation's leading advocates of sustainable and local farms. His high standards for quality alongside his knowledge of traditional southern food has led him to create some of the best "Down South" recipes. Namely, this cornbread.
Few things say "comfort food" quite like cornbread. Whether it's served with a drizzle of maple syrup or alongside a pot of chili, cornbread is often considered a cornerstone of southern cuisine. This recipe takes the classic dish to a whole new level —the combination of both whole milk and full-fat buttermilk create an insanely moist bread, and using a cast-iron skillet gives it a nice, thick crust. Best of all, it fills the kitchen with the most incredible, warm aroma—one that's guaranteed to draw your loved ones to the table.

Classic Cast-Iron Cornbread
INGREDIENTS
Makes one 12-inch round cornbread
3 cups cornmeal
3/4 cup granulated sugar
2 tablespoons baking powder
2 teaspoons baking soda
1 teaspoon sea salt
1/4 cup whole milk
2 large eggs
2 cups full-fat buttermilk
6 tablespoons unsalted butter
DIRECTIONS
Preheat the oven to 375 degrees. Place a 12-inch cast iron skillet into the oven. 
In a large bowl, stir together the cornmeal, sugar, baking powder, baking soda, and salt.
In another bowl, whisk together the milk and eggs. Pour into the cornmeal mixture and whisk to combine. Stir in the buttermilk.
Remove the skillet from the oven and set aside. Add the butter, and use a rubber spatula to spread it around and melt. Once the butter has melted, pour the batter directly into the skillet. Return it to the oven and bake until a toothpick inserted in the center comes out clean, about 30 minutes. Serve immediately.
Want more opportunities to Play With Your Food? Visit Wanderlust TV for more great cooking tutorials. 
—
After ten years of working in every possible position in the restaurant industry, Kevin launched Acme Food & Beverage Co. in Carrboro. Since that time, Acme has been featured in Bon Appetit, Southern Living, Garden & Gun, The New York Times, Esquire, and many other national and regional newspapers and magazines. Kevin is one of the nation's leading advocates of sustainable food and local farms.In 2016, Kevin was named by Lululemon as one of their 29 American artists and taste 'makers,' and in 2017 was chosen to be a Lululemon Ambassador. For the second year in a row, Kevin has been named the Executive Chef of the Wanderlust Festivals.