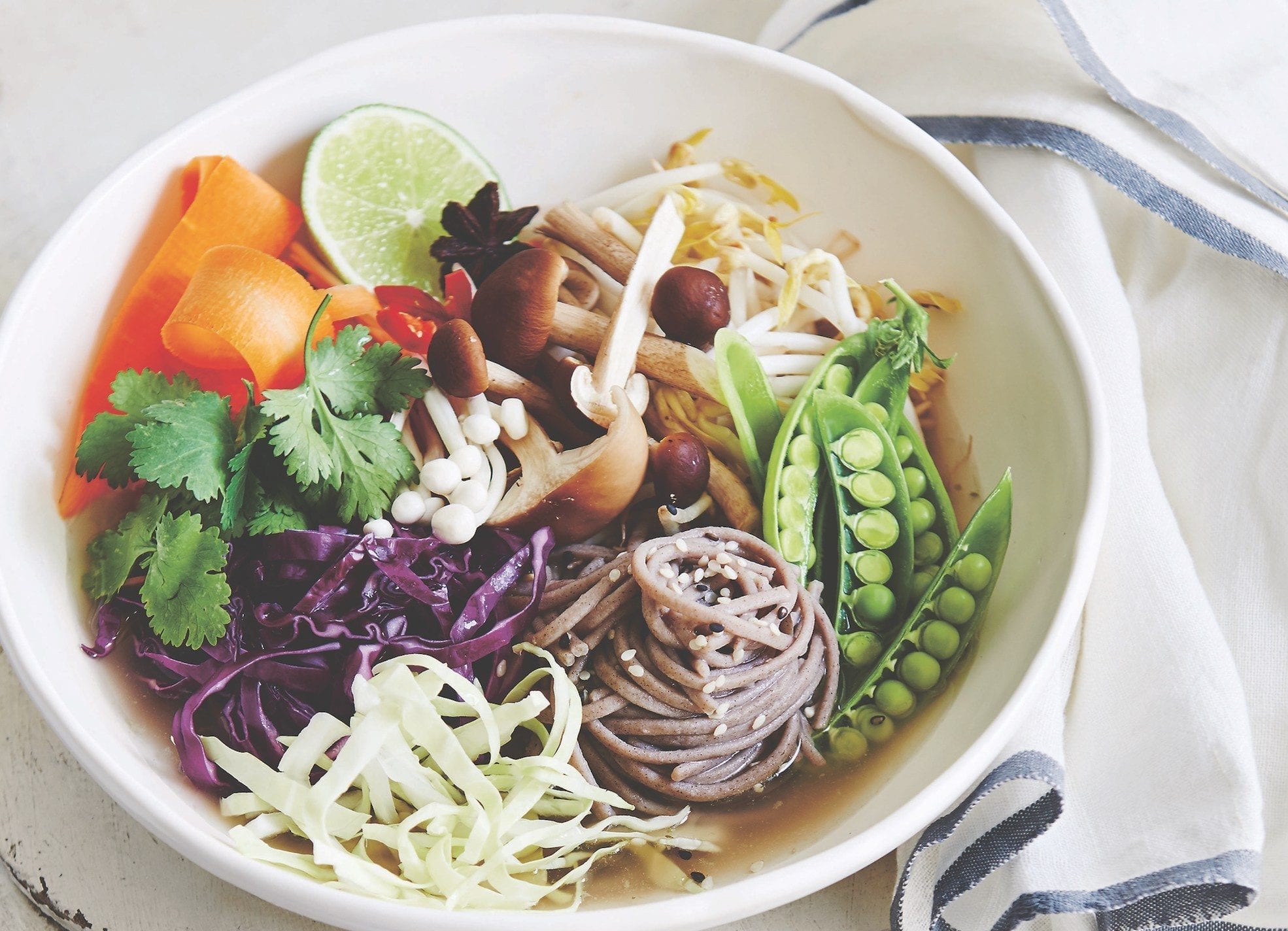 Catch Kimberly Parsons teaching a class called "The Yoga Kitchen; Master your Chakras, Master your Wellness" at Find Your True North in the Uncommons at Wanderlust London! For tickets and more information, click here.
---
Buddha bowls have become a very popular yoga meal. Designed to excite your mind with their rainbow of colourful ingredients, they are typically meal-sized bowls filled with simple, pure, vibrant foods chosen by you to honour and nourish your individual body. They act to be a gift of self-expression and gratitude to the life your body offers you each and every day.
How to create YOUR own Buddha Bowl:
1. Find a unique, large bowl, which you can become accustomed to as a symbol of nourishment and gratitude, and perhaps a pair of chopsticks to complete the "mood."
2. First, use an abundance of raw organic greens to fill the majority of the bowl. My favourites are kale, rocket/arugula or spinach, which are packed with vitamins, minerals, antioxidants and fibre.
3. Next, add in as many raw or steamed veggies as you like or have available. Mixing textures and variations in taste can be an enjoyable and relaxing creative process: crunchy, sweet, bitter, juicy…
4. Now it's time for a grain or noodles — choose beans like garbanzo, black or kidney, and grains such as quinoa or brown rice. Other delicious additions could be walnuts, pumpkin seeds or ultra-nutritious chia seeds.
5. Choose your dressing or add a broth such as the fragrant version in my recipe below. If choosing a dressing, drizzle your favourite olive oil and vinegar, or splash tamari and lemon juice, add finely chop garlic, scallions, mild or hot peppers, sprinkle sea salt, nutritional yeast, or cayenne … discover what feels nourishing to your body, concentrate on tingling your taste buds! And of course, remember to enjoy with gratitude!
Below is MY beautiful soba noodle Buddha bowl recipe. This is exactly how I like to honour my body with warmth from a spicy broth and gorgeous fresh ingredients such as coriander and lime to add zest and lightness.
SOBA NOODLE BUDDHA BOWL
Serves 4
Ingredients
For the broth
1.2 litres (40 oz/5 cups) mushroom or vegetable stock
1 star anise
2 cardamom pods
1 tablespoon peeled and julienned fresh ginger
100g (31⁄2oz) soba noodles
250g (9oz/23⁄4 cups) fresh chestnut (cremini) and enoki mushrooms (or mushrooms of your choice)
For the bowl
75g (21⁄2oz/1 cup) thinly shredded red cabbage leaves
150g (5oz/1 cup) peeled carrots
75g (21⁄2oz/1 cup) thinly shredded savoy cabbage
75g (21⁄2oz) sugar snap peas
90g (3oz/1 cup) bean sprouts, washed
juice of 1 lime
fresh coriander (cilantro) leaves
1 fresh chilli, cut into thin slices (optional)
mixed sesame seeds
lime wedges
tamari soy sauce, to taste
Method
Place all the ingredients for the broth, except the noodles and mushrooms, into a large saucepan and bring to the boil. Once boiling reduce the heat to a gentle simmer, add the buckwheat noodles and mushrooms and cook for 5 minutes or until the noodles are cooked through. Divide the mixture among 4 serving bowls, discarding the cardamom pods and star anise if you prefer. Begin to add the vegetables into the broth by piling a little of each type around the outside of the bowl. Add a squeeze of lime to each bowl, followed by soy, the fresh coriander leaves, chilli (if using), a sprinkling of sesame seeds and a lime wedge. Serve immediately with chopsticks, a spoon to drink the broth at the end and add tamari to taste.
—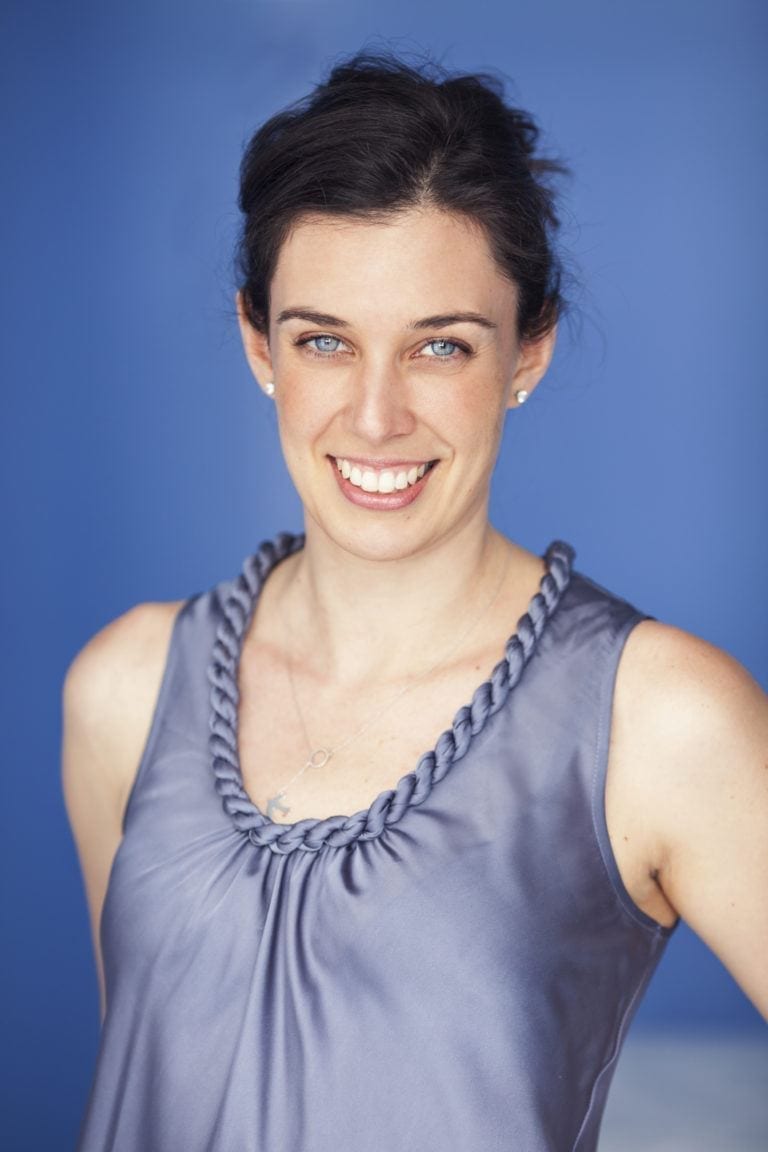 Kimberly Parsons is an Australian born vegetarian chef, food writer and qualified naturopath. Her series of cookbooks titled 'The Yoga Kitchen' and 'The Yoga Kitchen Plan' teach you how to tune-in to your innate wisdom which she calls 'body intelligence' using traditional yogic philosophy and eating principles for long lasting, vibrant health and happiness. Once the owner of three healthy food yoga café's dotted all over London, called 'Retreat', Kimberly now spends her time cooking on health retreats all over the world and resides in the English countryside where she cooks for many celebrity and private clients such as Lily James and Jenna Coleman, delivering her bespoke Yoga Kitchen healthy meals to her clients all over London.  Connect with on her website.