Photo courtesy of Paradigm Talent Agency
Corinne Bailey Rae is a England-born soulful singer whose seminal hit, "Put Your Records On" was the indisputable ballad of the mid-2000s. She's received two Grammy awards, two MOBO (Music of Black Origin) awards, and in 2016 NPR called her most recent album, The Heart Speaks in Whispers, "boundary-defying, epic music."
We can't wait to groove with Corinne in Wanderlust O'ahu this year, where she'll be headlining the main stage on Saturday night. To make the wait a bit shorter, we've collected this list of our favorite of her most poetic lyrics. Know some we're missing? Let us know in the comments and we'll add it. Want to join Corinne in Hawaii this spring? Festival tickets—including music-only tickets—are on sale now. For more information, click here.
---
On Personal Growth
Maybe sometimes we've got it wrong, but it's alright
The more things seem to change, the more they stay the same…
You're gonna find yourself somewhere, somehow.
– Put Your Records On
Don't you know that, that patience is a virtue (yes it is), and life is a waiting game…don't you know that, peace must be nurtured
– Seasons Change
Life's shining around you
Don't miss a day // If you're caught up in the chase
You hold your happiness away from you
Stop where you are // Under fading stars
This is the world we've made
There is no better place, it's true
Light a fire where you are
– Stop Where You Are
The crowd is so loud
It feels like they'll drown you out
And the waves crash down
And there's chaos all around
Don't let your mind rest on violence…
The skies will break for you, my friend…
Cause the heart speaks in whispers
– The Skies Will Break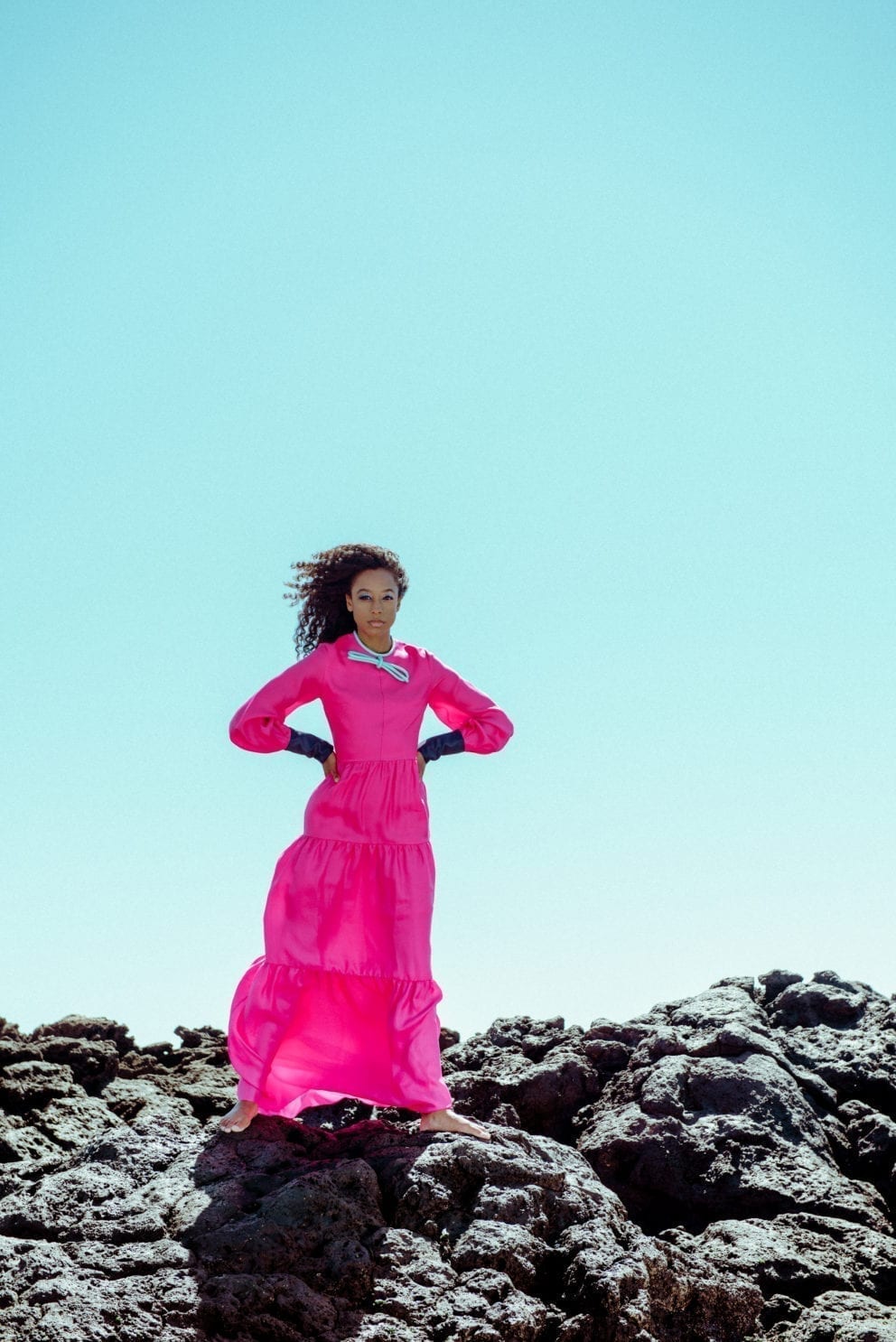 On Relationships
I want you to travel with me
Lay loose and let your mind go free
Show you things that you've never seen
But you just got to go with me
– Closer
Till then I wasn't alive,
I longed for you like the lovesick moon pulls the tide.
So I peeled off my skin,
I just slipped right in
And I become alive.
– Diving For Hearts
On Connection to the Divine
You can keep it all locked up in your leaden chest
Or you can lay mouth open on the water's edge
But all your angels and your God will stitch and wash you
– I Would Like to Call It Beauty
We travel into the night
We cross galaxies // We run we leap and we fly
It's not hard 'cause we're called by a music we don't understand
And we're drawn by the glow of a fire
I'm electricity // Burning bright energy
Catch me on the 1,2,3
I can do anything // Taken by dreams
– Taken By Dreams
Don't miss Corinne's performance at Wanderlust O'ahu 2019!