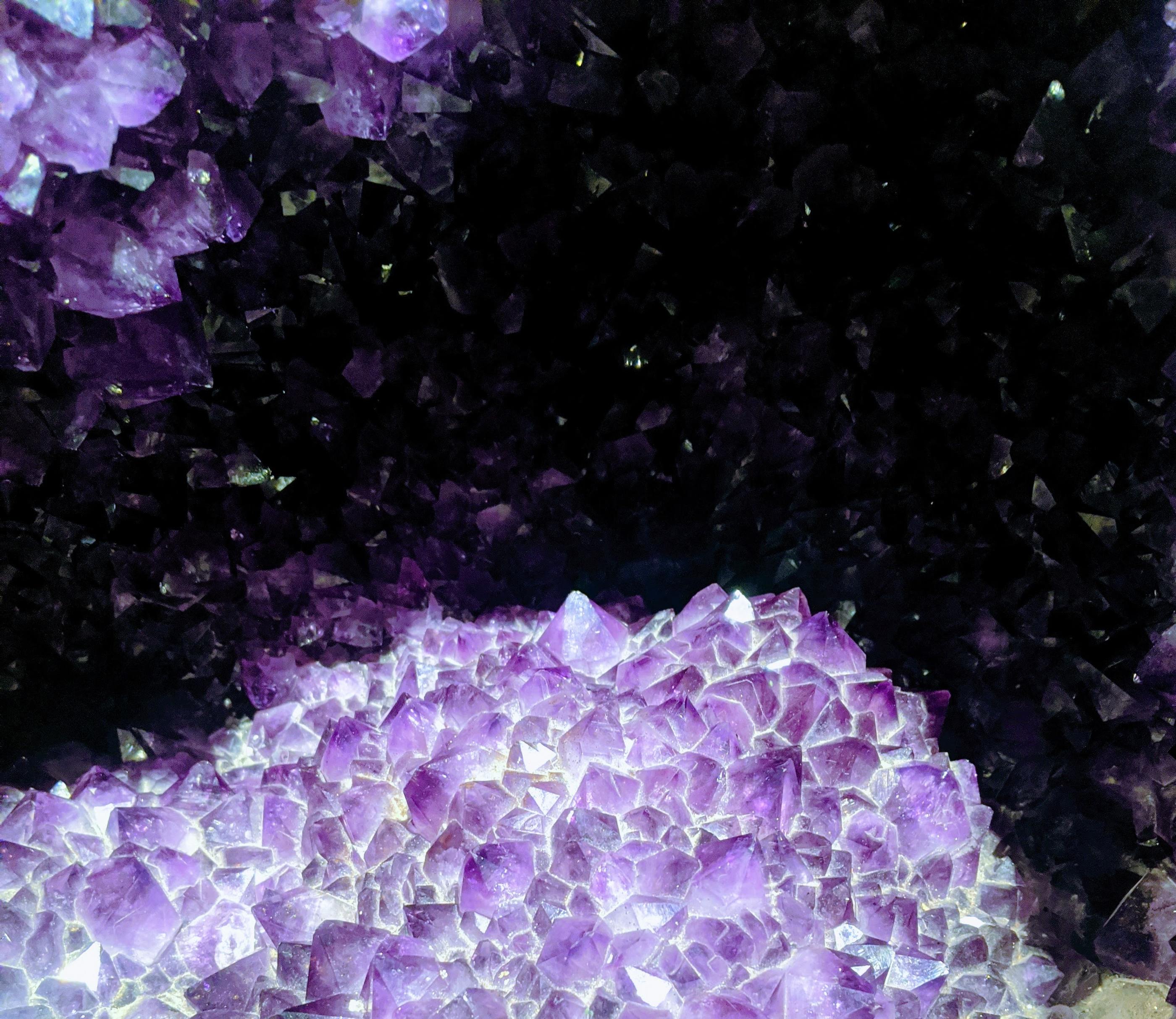 Serena Poon is a leading Celebrity Chef, Nutritionist, and Reiki Master. Find her on Wanderlust TV discussing the power of crystals, and if you'd like to explore these cyrstals at home, use code WANDERLUST to get 15% off crystals and self-care products on her website, Serena Loves.
---
Energy is the force of life, and sometimes that force can become unbalanced in the body, in our chakras, making us feel unhealthy.
After a busy day or a stressful moment, rebalance yourself and your energies by using the natural vibrational energy of crystals and stones. For example, you can combine rose quartz with your meditation routine and burn white sage and palo santo sticks to ward off negative energies and bring in new, positive energies for unconditional self love.
Healing Crystals Reference Guide
If you feel like your energy is unbalanced or you are going through difficulties either spiritual or physical, I invite you to harness the amazing properties of these 7 powerful crystals.
1. Howlite
Sharpen your awareness and lift your spiritual consciousness by calming your emotions with howlite. This beautiful stone will also help you express your emotions rationally.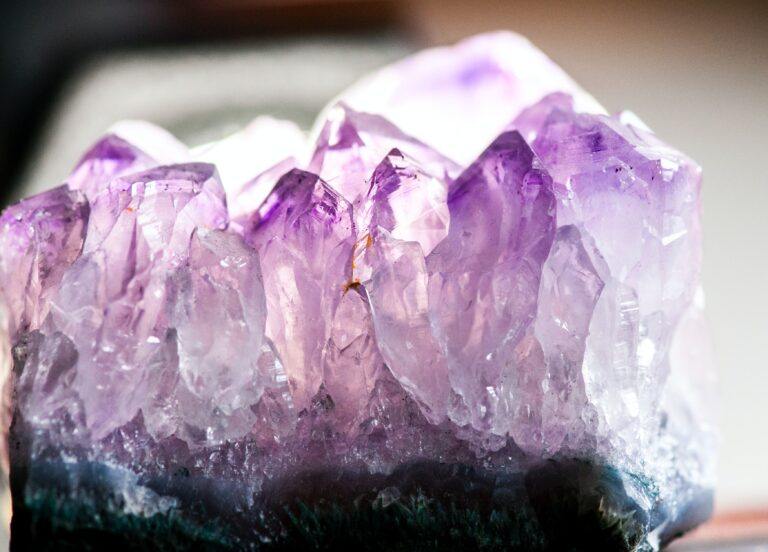 2. Amethyst
Amethyst is a type of quartz with powerful negative-energy cleansing properties. It also provides comfort and protection during times of healing. Amethyst is also known for prosperity.
3. Pink Tourmaline
Also known as Rubellite, Pink Tourmaline will help your Heart chakra connect with the Earth emotionally as it promotes Universal love and helps your heart overcome difficult situations by breaking through worrisome emotional conditions you may experience with friends, family, and lovers.
4. Rose Quartz
Rose Quartz provides unconditional love and compassion for yourself and those closest to you. This healing stone helps you balance and find clarity and forgiveness in your emotions.
5. Aventurine
Great for purification and opening the mind to new possibilities, Aventurine can also boost creativity, calm the nerves before stressful situations, and ward off bad energies from "psychic vampires" in your life.
6. Sodalite
To boost your intuition, self-expression, and to calm oversensitivity, place Sodalite near your third-eye and throat chakras.
7. Fluorite
Fluorite is used to clean out bad energies, is great for upper-chakras cleansing, and promotes mental and physical coordination and positive mental processing. To learn more about how to cleanse your crystals, read more here.
—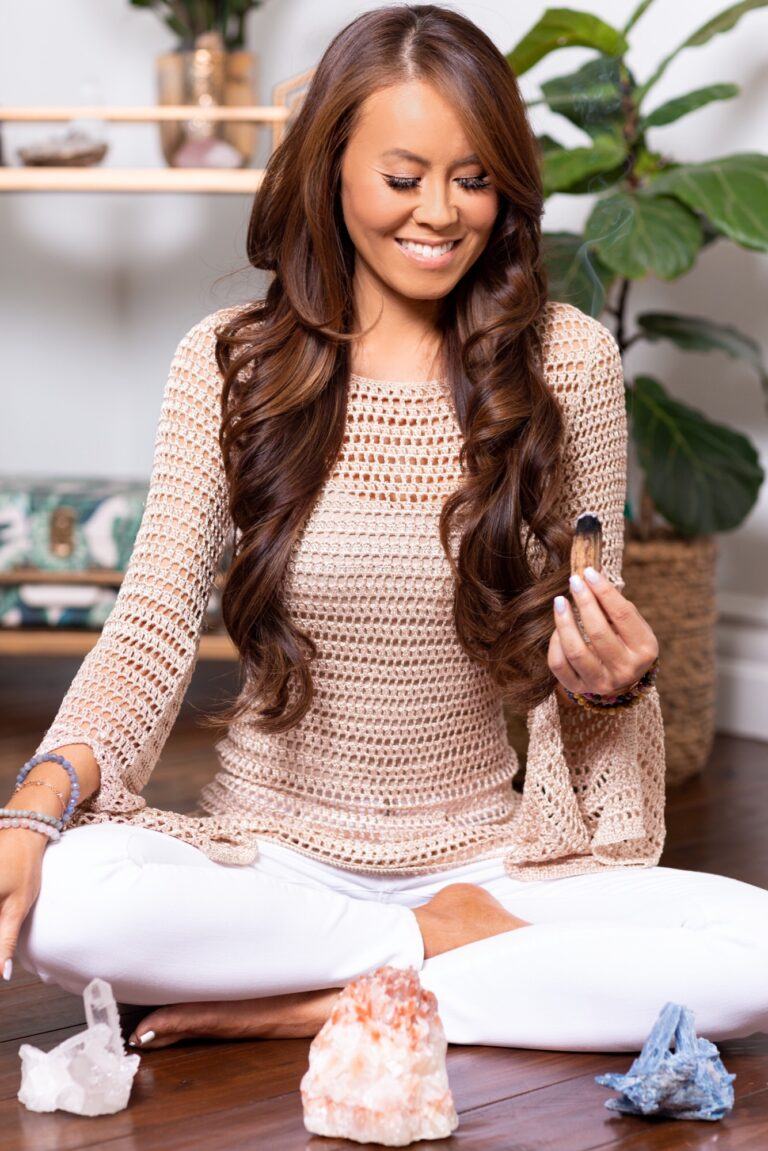 Serena Poon, CN, CHC, CHN is a leading Celebrity Chef, Nutritionist, and Reiki Master to the Hollywood elite. She started by creating contemporary meals and menus for the likes of Jerry Bruckheimer, Sean "P. Diddy" Combs, and Kerry Washington. Her passion for integrative health and holistic nutrition led her to create Culinary Alchemy®, a method of functional and spiritual nutrition that integrates how food affects our bodies on a physiological and energetic level. Her work optimizes and heals the physical, emotional, and spiritual well-being of her clients. Serena is certified as a Reiki Master for Usui Shiki Ryoho and with Quantum Touch Healing, and is a member of the International Association of Reiki Professionals.