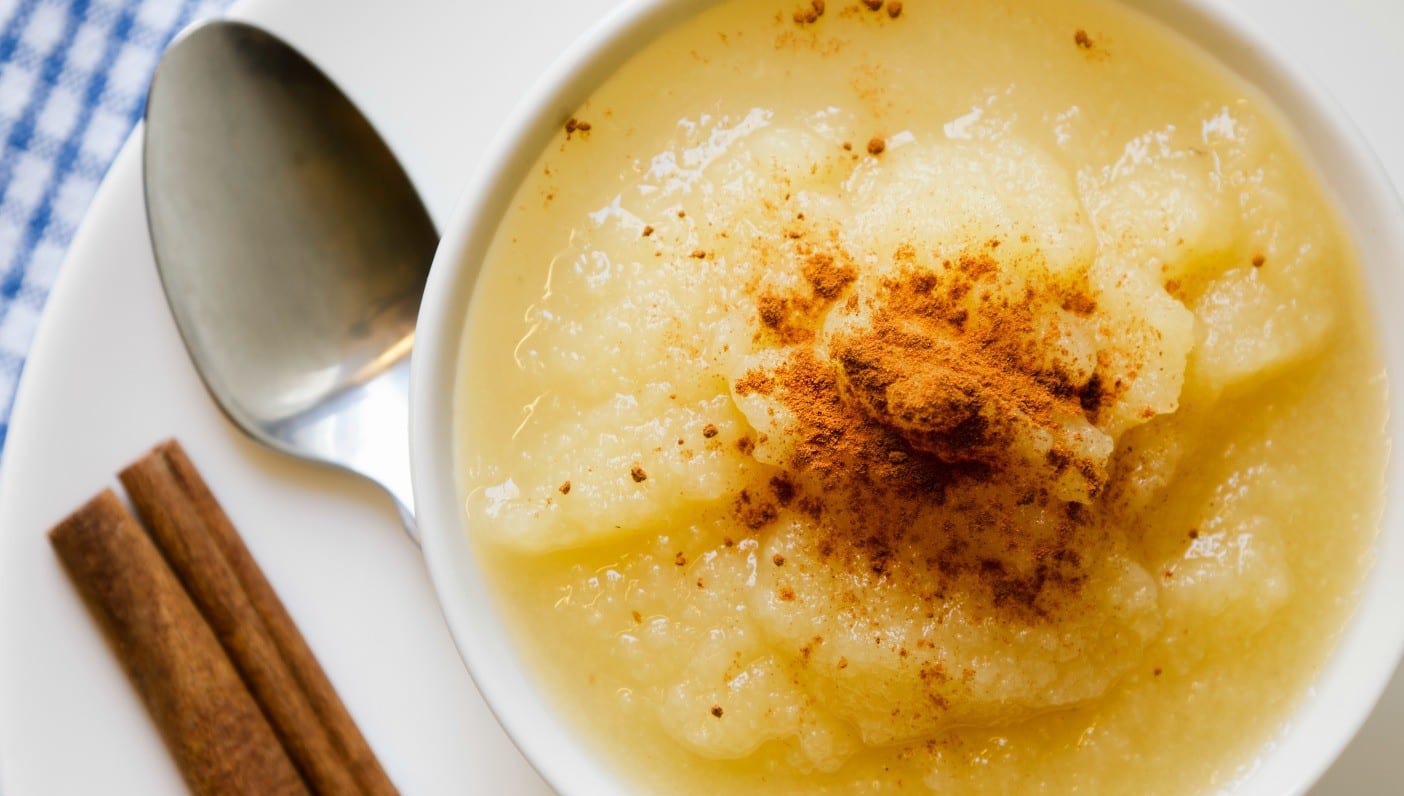 Let's take a walk down memory lane. Remember when you were a kid and your mom or dad would pack an applesauce in your lunch box? Maybe you'd go to the grocery store to pick out your favorite brand, or trade snacks at the lunch table? Ah, those were the good ol' days.
As you grew up, you may have grabbed an applesauce as your go-to snack on your way out the door for work or school. Maybe you've even started baking with apple sauce, knowing that it's a healthy substitution for butter or oil. Whether or not any of these things ring true, there's most likely at least one fond memory you hold within you that involves this American favorite. It will always carry a sense of play and nostalgia.
We like to encourage the cultivation of good health and happiness, especially when it comes to food. Today we're giving you a few minutes to learn some fun facts about one of our favorite healthy snacks—yup, applesauce. This household favorite has a long and interesting history, and there's some surprising fun facts that will make you love this sweet, gently-spiced childhood classic all the more.
1. Applesauce Helps Promote Good Digestion.
Due to a high concentration of pectin, applesauce aids in good digestion and helps remove waste from the body. Simultaneously it promotes the growth of probiotics. which as we know is necessary for a healthy inner wilderness. Think about this—80 percent of your immune system is located within the digestive tract. Incredible, right? This proves how essential it is to cultivate a balanced gut flora, or the microorganisms in your digestive tract. An applesauce a day keeps tummy aches away! Keep your insides happy and things moving smoothly. Try using applesauce as a light mid-day snack when you'd normally grab something heavy to keep vibes high.
2. Applesauce is a Great Substitute When Baking.
When cooking or baking, try using applesauce as a substitute for butter or oil. We recommend applesauce in cakes, breads, and even muffins. Experimentation with cooking is always encouraged. What are the benefits you may ask? Not only does applesauce give a different taste and texture when cooking, but it's also an inexpensive alternative to oil and butter, and healthy too!
In need of ideas? Click here for some sweet summertime recipes. 
3. Applesauce and Outer Space
Another fun fact about applesauce: Astronaut John Glenn, the first American to orbit the Earth, took with him tubes of applesauce for his revolutionary journey through space. Why you might ask? Because of applesauce's positive effects on the digestive process. At the time it was unclear how the body would react to consuming food in space, so applesauce was the best choice. (Hey, if it's good enough for space, it's good enough for us.)
4. Apples are Loved.
Apples have long been in the top five favorite fruits consumed by Americans, and there's good reasons why: They're healthy, easily accessible, delicious, and can be used in a wide variety of ways. Whether you're cooking a classic apple pie, sprucing up your pork chop dinner, dipping a slice in almond butter, or feeding your little ones, apples are a go-to in our daily lives.
Did you know that the first apple orchard was planted in 1625?  Apples have since been grown and loved throughout the states. Today, they're considered the nation's number two favorite fruit. Learn all about the history of apples here.
5. Applesauce On-The-Go
Applesauce doesn't necessarily seem like the type of thing one can enjoy on the run—it's hard to drive and use a spoon! This is a shame because it's actually one of the best foods to eat when you need an added boost of energy, in that the natural sugars can help prep you for that important afternoon meeting or hot vinyasa flow. These pouches from North Coast Organic are the perfect compromise. For parents, on-the-go applesauce is a great way to give kids a healthy snack without preparation. Whether it's in a lunchbox or on a road trip, for your own babe or your inner child, apple pouches make this stellar sauce easy and accessible.
Needless to say, we love apples and we love finding and sharing the joy of wellness with our readers. There's something exciting about learning new facts and raising our awareness and knowledge about what we put into our bodies.  Whether you're on the 9-5PM work grind, raising a family, or traveling the world with nothing but a backpack, make sure to grab healthy snacks when you're on the move. Fuel your body with organic and sustainable munchies that keep a smile on your face and help to restore and enliven the body from the inside out.
Want more food from Wanderlust? Check out From the Wanderlust Kitchen and Play With Your Food, located on Wanderlust TV.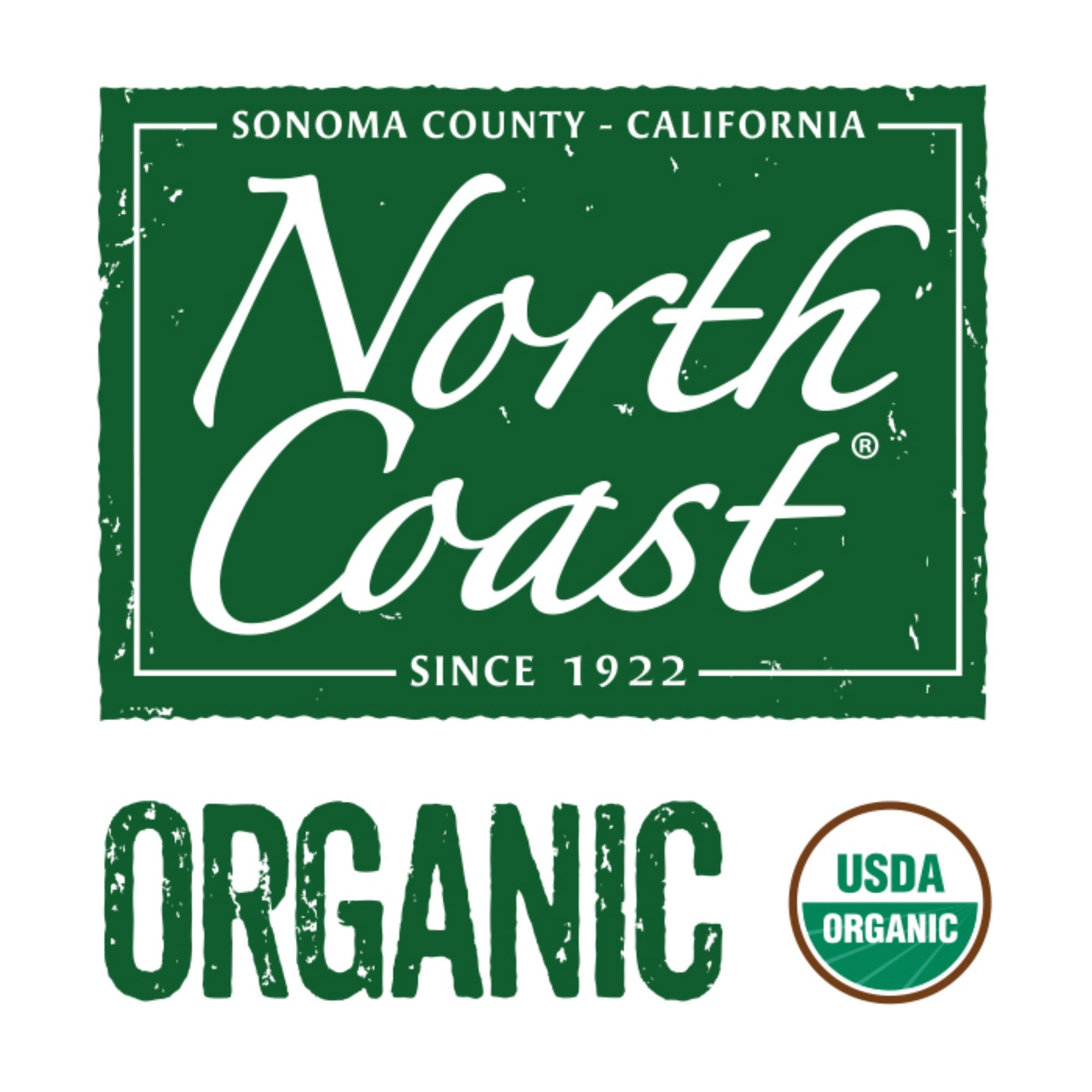 For over 90 years, it has been our mission to produce delicious, wholesome products while preserving agricultural traditions in our community. Water, earth and air, free of chemical fertilizers and pesticides, combined with the skill of responsible organic farmers, is our recipe for producing fruit of exceptional quality and flavor. It is with this practice that we are able to offer you our North Coast apple products that are unlike any other. Made with only U.S. grown apples, we encourage you to taste the difference.