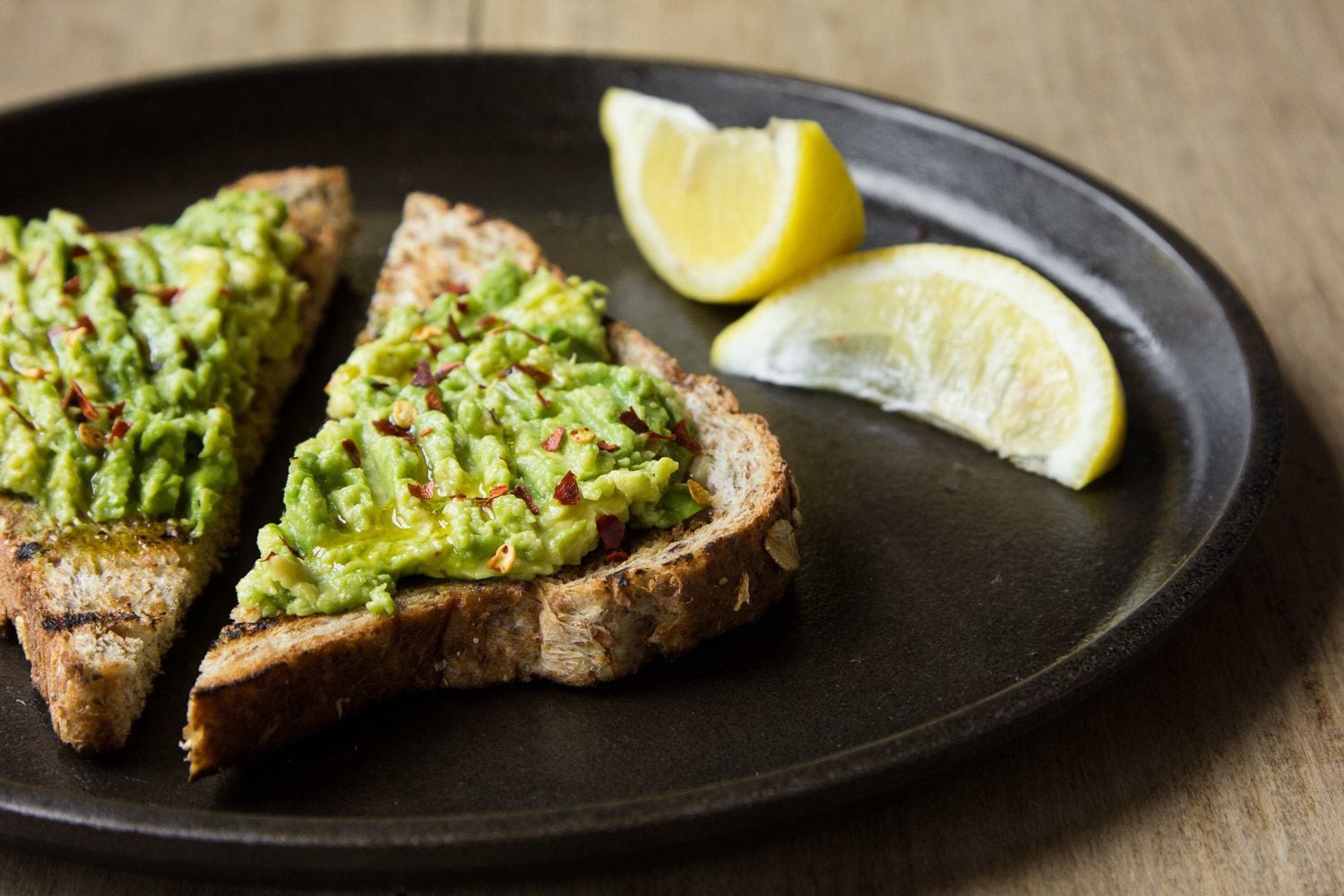 I usually grab something simple. My favorite go to is really not uncommon…avocado toast.
We live in the most avocado­ abundant state and I pretty much always have one on hand. I usually mash it up with a little bit of olive oil, lemon juice, red pepper flakes, salt and pepper.
I'm so lucky that I live in LA where we have farmer's markets literally every day of the week. I always buy whole grain, crusty, freshly ­baked bread from my local West Hollywood Farmer's Market, because bread with preservatives never delivers anything except a manufactured flavor. I like to toast it up, smear it with smashed avocado, throw an egg on top and you've got the tastiest meal ever!
If I'm really in a rush and I don't have time for fine culinary artistry, I'll grab a banana with a bit of almond or peanut butter for protein. Justin's makes a portable nut butter pack that makes for a perfect travel snack with a piece of fruit! Simple and yummy!