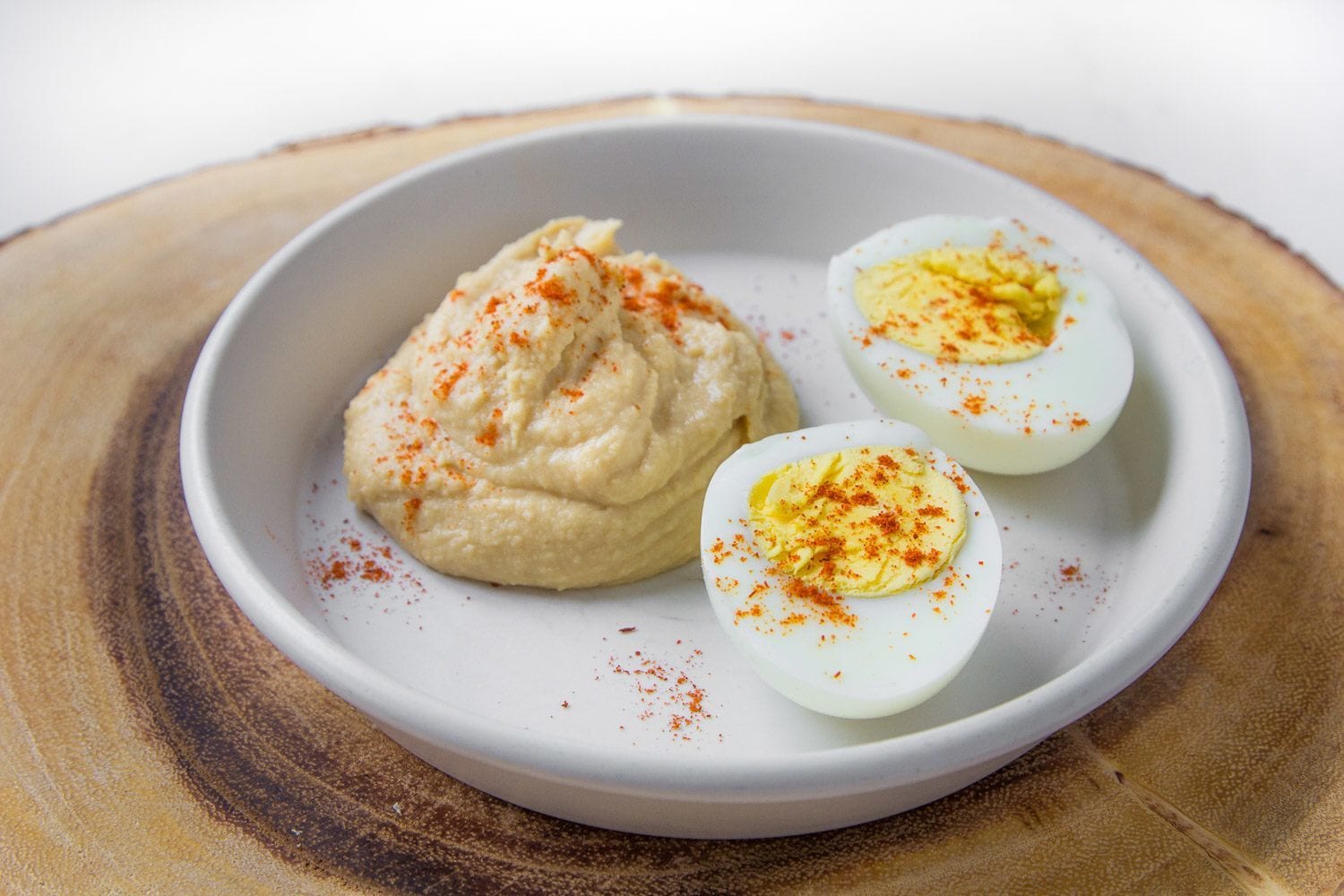 I like to think that I am the queen of eating on-the-go. When I was a contestant on "The Amazing Race," I had to get really creative with my eating. I'll spare you the weird details on portability, but my favorite?
Hard-boiled eggs and hummus.
Eggs can be cracked anywhere, and if you have a small tupperware container to store 2 tbsp of hummus, it adds great flavor and some carbs to make a little protein bomb. Ay.
Ingredients: