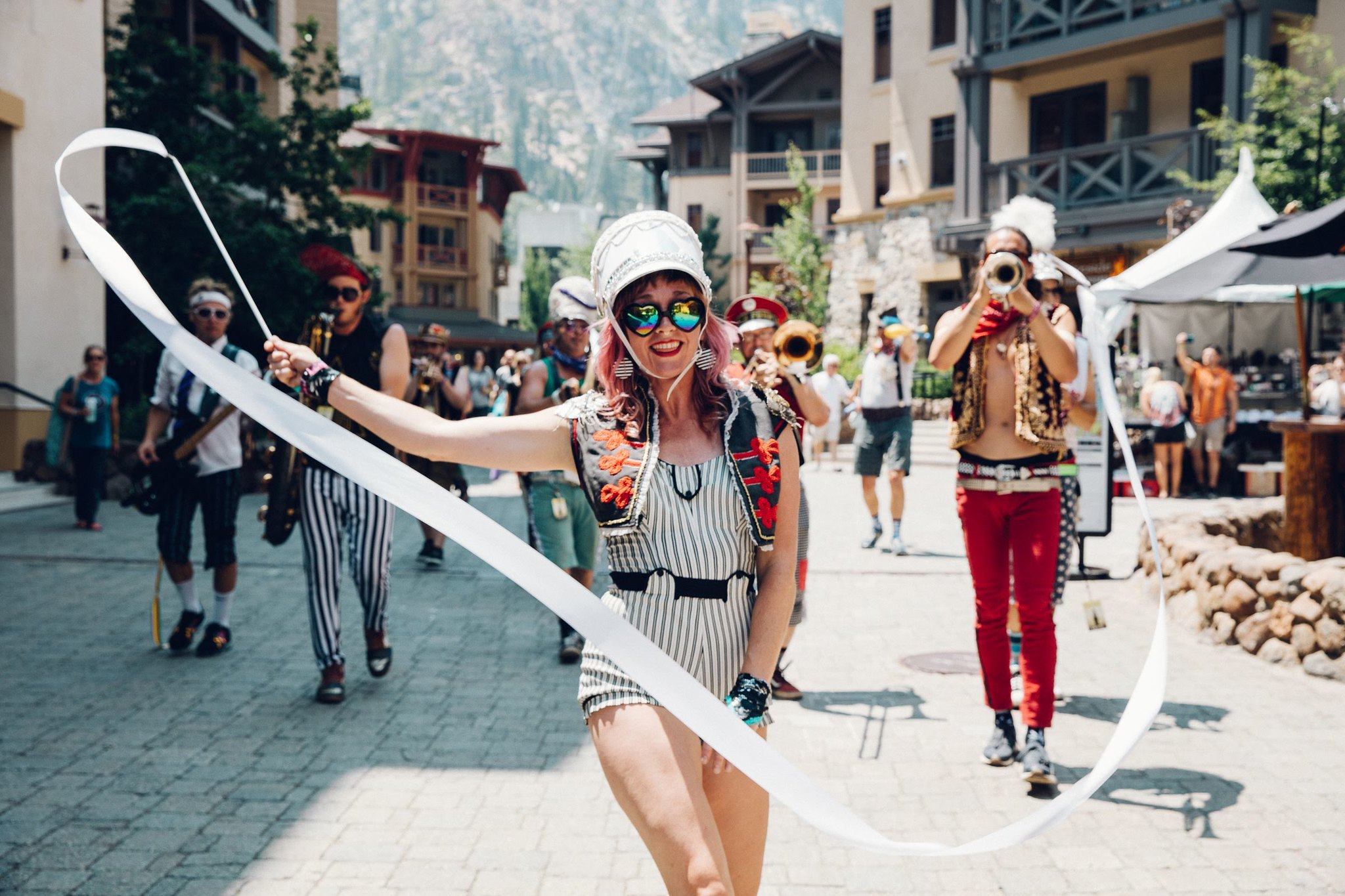 March Fourth at Wanderlust Squaw Valley, 2018
Our writer knew the second she arrived that she had found her people. Are you joining us in Squaw Valley this year? Here's what you can expect to take away. Still need a ticket? Don't miss out! To purchase and for more information, click here.
---
By the time I got to my cabin after the first day of Wanderlust Squaw Valley, I knew I was hooked. Half-way through the festival, I was already brainstorming how I could ensure that I could get out to California again next year, and by the end of the weekend and I was wishing it would never end.  Best festival ever.
The festival was brimming with grandiose energy, love, teachers, food, music, shopping, and sunshine. I spent four days in the mountains surrounded by smiling faces and like-minded souls. We all came for the same reasons: to celebrate life and to share our love of yoga.
Now that I'm back home I find myself daydreaming about the magical time I had over the past four days. I had the once in a lifetime opportunity to take classes from yogi legends like Schuyler Grant, Rod Stryker, Gina Caputo, Ana Forrest, Gioconda Parker, Seane Corn, and Shiva Rea, just to name a few.
Not only was the yoga incredible, but the music was awesome! I spent the evenings and time between classes listening to live performances, and each night ended with a huge concert. I learned that yogis, in fact, like to party, too! Some of my favorites were MC Yogi, Michael Franti, Thievery Corporation, and Wild Child.
Beyond the incredible instructors, perfect weather, tunes, and five-plus hours of yoga per day, I discovered that the possibilities for spiritual growth, breaking physical barriers, adventure, and new friends were endless. I learned things about myself that I never saw coming. I recognized where I needed to shift things in my life and how to stand up to my fears. For the first time, I felt the collective energy of hundreds and hundreds of people breathing and moving together as if we were one giant organism. I had one profound moment after another. I left feeling inspired, open, and fierce. It was incredible.
What I learned in four epic days at Wanderlust Squaw Valley
About Yoga:
"Yoga is a ceremony." – Ana Forrest
Our bodies are capable of far more than we ever imagined.
"The secret to handstands is open hips." – Nicki Doane
No matter how exhausted, stressed, or down you may feel before a yoga class, you will always end up feeling better afterward.
"Life is yoga." – Dr. Manoj Chalam
Yoga helps us "move our issues with our tissues." – Gina Caputo
Yoga teaches us how to break our barriers and how to overcome our fears both on and off the mat.
"Yoga is a dance." – Dr. Manoj Chalam
Love makes the world go 'round and it all starts with us learning to love ourselves.
Four to five hours of yoga per day will do wonders for the body, mind, and spirit.
The breath is the key to your practice. Find your breath and you will find yoga.
About People: 
Everyone wants to be your friend. Say hi and introduce yourself to strangers and you'll find yourself with more friends than you can count.
Smiles are contagious.
Yogis party, too!
One compliment can make your day bright.
There is no such thing as too colorful.
Love is what makes the world go around. Go give someone a hug.
People are meant to connect with one another. When we open ourselves up to this fundamental concept, we realize that we are all one.
Fear does not have to be the driving force in our lives. When we learn to identify our fears we can move toward overcoming them. Everyone has fear. Discover it and stalk it. Hunt it down and rid yourself of your deepest fears.
About the Festival:
Wear sunscreen, bring flip flops, your swimsuit, and a notebook. If you're not staying on the grounds, remember to pack for the day and night. Bring a sweater for chilly weather, a change of non-yoga clothes, and other goodies for freshening up after a long day of yoga.
Don't forget your props (strap, mat towel, etc.).
The food is delicious. Plan to try everything!
There's camping on the top of the mountain. Be prepared for cold nights and bring a cuddle buddy.
Be prepared for lots of walking. Wear comfortable shoes.
Sign up for activities early because classes fill up quickly. Download the Wanderlust Festival app to help you navigate the grounds and keep track of your schedule.
Bring some spending money. The festival had tons of amazing vendors. Everything from clothing and jewelry to yoga accessories and tasty treats.
Don't attempt to do everything—what you accomplish is the perfect experience.
Be prepared to have the time of your life.
—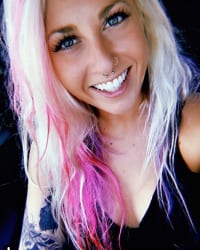 Zuzu Perkal is an independent artist, photographer, yoga instructor, and adventure enthusiast in Austin, Texas. Her days are filled with coffee, paint, and daydreams. She believes mistakes are simply a beautiful opportunity for growth and that our own life experiences serve as our most valuable teachers. Zuzu graduated from Wanderlust's first Teacher Training Program and is on a mission to continually expand her consciousness while following her journey down the yogic path. She is currently experimenting with the concept of a floating yoga studio and mixed medium practice.