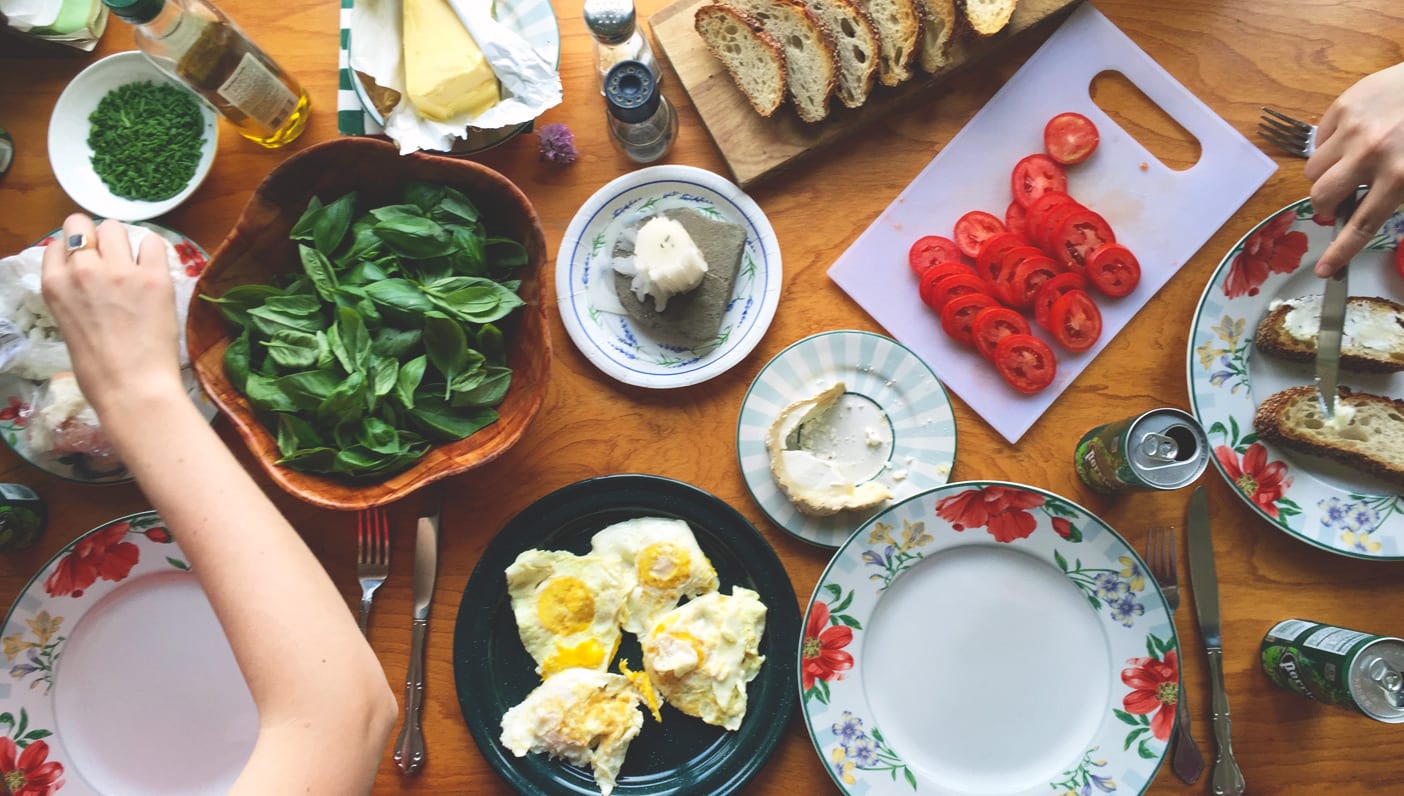 Photo by Liz Petoskey
We're serving brunch at Wanderlust O'ahu this year! Can't wait to dine with you. More info | Buy tickets 
---
I can say, with confidence, that brunch is really the most important meal of the day.
Because, well, it includes all the joys of breakfast—the supposed most important meal—and then some. (Looking at you, my BFF brunch dates, bottomless mimosas, and crispy tater tots.) Personally, I've never met a brunch I didn't like, and I'm guessing most other people would agree.
My weekday breakfast routine always gives me the blues in comparison. I'm not surrounded by friends in a restaurant filled with light and laughter, and I don't feel the same treat-yourself freedom that I would at a Sunday brunch. Perhaps that's why I appreciate brunch dates as much as I do. For some reason Tuesday morning tater tots just sounds wrong.
But this week, I'm planning to do brunch at home. I'm scouring the internet for the best of the best brunch recipes (and getting exceptionally hungry and googly-eyed while doing so), from vegan, paleo, and gluten-free to overly-indulgent, because hell, I (and you!) deserve it.
Leave it to Rachel Mansfield to dream up the most heavenly banana bread recipe out there. Again, I can say this confidently, because I've tried it. You most likely already have 90 percent of the ingredients in your house, especially those almost-over-ripe bananas that have been hanging out on the counter or in the freezer. The base of this recipe is almond flour, and if you're feeling extra adventurous you can whip out your food processor and make your own from scratch. Rachel points out that this recipe might not be as great if you try subbing in a different flour, though—she doesn't recommend doing so.
Oh, and bonus point: this recipe is gluten-free, too.
Disclaimer: don't be put off by the long-winded name! It's not as difficult to make as it may sound. Also, in my opinion, cardamom is a totally underrated spice, so seeing it in this breakfast recipe was pretty rad. Props to Oh She Glows. Overnight oats are the best because you can literally just set it and forget it and wake up to deliciousness. Serve in Mason jars for a little extra cute-factor.
This is one of those "I taste so good so you won't believe I'm healthy" kind of recipes. Chocolate Covered Katie has that art down to a science. It's perfect for fall, too, with those sweet cinnamon-sprinkled apples on top. I've never had quinoa for breakfast before, but now I definitely will. Healthy, and delicious = win, win.
For those who believe treat-yourself shouldn't only apply to the weekends, behold: the most delectable baked french toast in all the land. Thanks, recipe creator extraordinaire, Paula Disbrowe. Note: This recipe is not suitable for vegans or gluten-free diet-keepers—if you can eat it, though, know this: it's got four out of four forks on Epicurious, so you know it's going to be good.
—
Maggie Peikon is a New York native, writer, and sufferer of insatiable wanderlust. An avid endorphin seeker she has a constant need to be moving, seeking adventure in all she does. She is a lover of travel, daydreaming, fitness, thunderstorms, and her dog, Finley. Despite the fact that she has to take medication daily due to a thyroidectomy, Maggie still believes that laughter will always be the best medicine. Follow her musings on Instagram and Twitter.