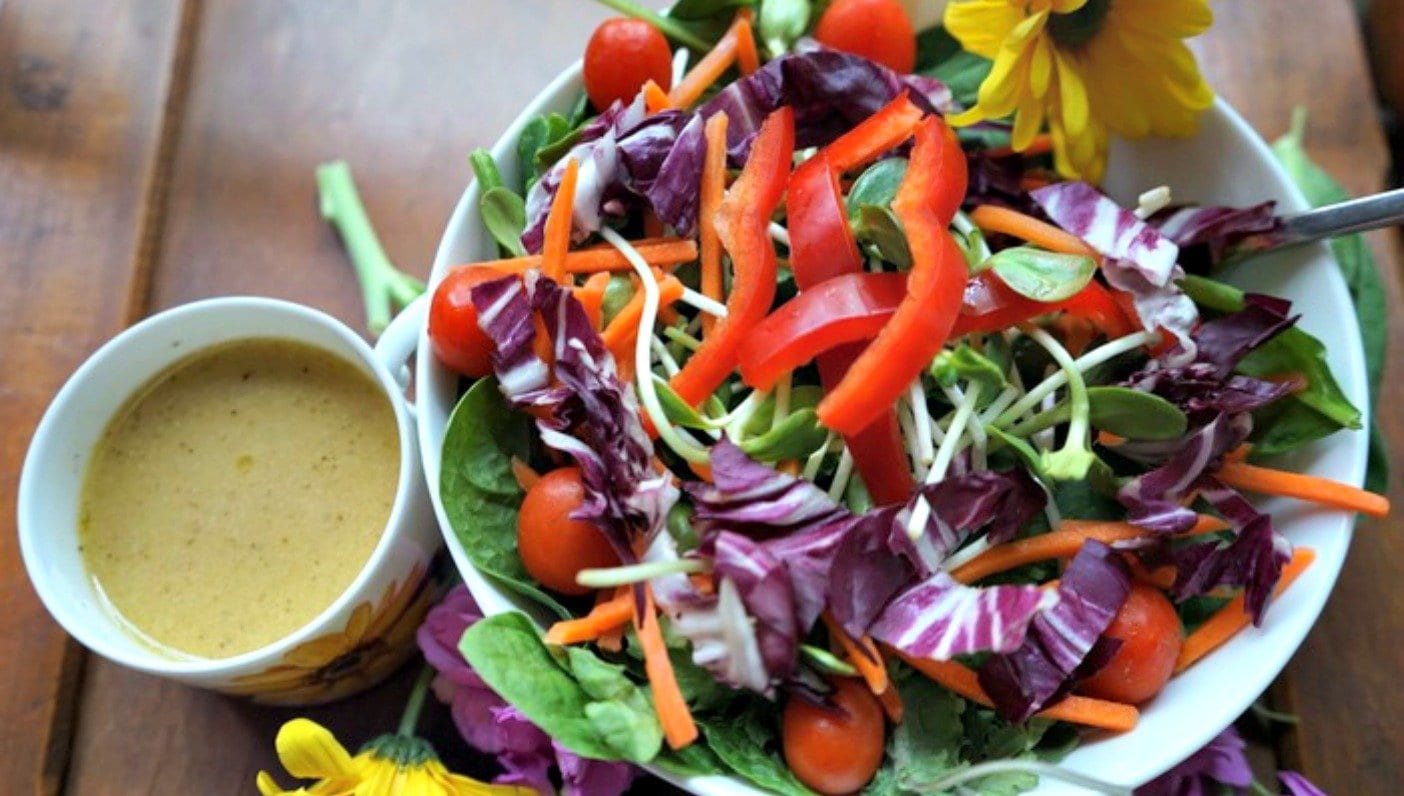 There's something satisfying about crunching into a crisp apple. Apples are bright, fresh, and full of antioxidants. There are tons of organic apple products—apple sauce, apple cider, apple juice, apple cider vinegar—that can be added into recipes for extra nutrition and flavor.
Not sure where to get started? Fear not, hungry yogi—we've highlighted three of our favorite healthy recipes that incorporate organic apples in beautiful and delicious ways.
---
Spunky Spring Salad

Spring is the season of cleansing and renewal. While you plan your big spring clean, make it a priority to treat your body the same way. This recipe is simple, quick, and delicious—light and refreshing and bursting with springtime flavors.
It calls for apple cider vinegar as one of the main ingredients, giving off a big kick of flavor and adding some spunk to the salad. Apple cider vinegar also helps kill bacteria, lowers blood sugar, and aids in weight loss. Adding it into your salad dressing is a great way to get your daily dose.
INGREDIENTS
Serving Size: 2

​Dressing
1/3 cup North Coast organic apple cider vinegar
2 tsp Dijon mustard
1 tsp honey
1/2 cup light olive oil
Dash of salt and pepper ​
​Salad
​3 cups ​of your favorite ​organic mixed greens
Delicious organic vegetables to top: shredded carrots, baby tomatoes, ​sunflower sprouts, purple cabbage, bell peppers, etc.
INSTRUCTIONS
Combine all dressing ingredients except for the oil​ in small bowl. Add the olive​ oil and whisk or shake in mason jar​. Combine ​greens and veggies in large bowl. Drizzle with vinaigrette​. C​hill and serve. ​
Cinnamon Apple Smoothie
Cinnamon and apples work together like magic. The combination is insanely delicious, and often triggers memories of home, fall weather, and the holidays.
Cinnamon, like apple cider vinegar, lowers blood sugar levels and has been proven to reduce heart disease risk factors. Sip on this smoothie when you feel like you need an extra hit of healthy comfort food.
INGREDIENTS
Serving Size: 2
1 cup of North Coast organic apple juice
3 handfuls of ice
1 tsp of nutmeg
1 tsp of local honey
1/2 tsp of cinnamon
1/2 cup of your favorite plain yogurt
1/4 organic apple (sliced and peeled)
2 tablespoons of almond butter
INSTRUCTIONS
Add the apple juice and yogurt to a blender. Follow with the spices and almond butter, and top with ice. Blend until smooth.
Apple Snack Attack
You'll want to make room in your tummy for this next installment. These apple snack bars have very few ingredients, and can be made in under 10 minutes. They're also great if you're running out the door, or as a pre-workout or road trip snack.
The real MVP of this recipe is the apple sauce, which adds a soft texture and subtle warmth. For a vegan version, sub the honey for agave.
INGREDIENTS
​Serving Size: 5–6
1/2 cup coconut flour
3/4 cup North Coast organic apple sauce
1/2 cup coconut palm sugar
Sprinkle of cinnamon
Sprinkle of pumpkin (optional)
2 tbsp of almond butter
Drizzle of honey (or agave if vegan)
INSTRUCTIONS
Add coconut flour and coconut sugar and mix. Then add applesauce and almond butter and mix until you have a thick consistent batter. Add to a cookie sheet on a baking tray and chill for 1–2 hours. Add a sprinkle of cinnamon and optional pumpkin and drizzle honey.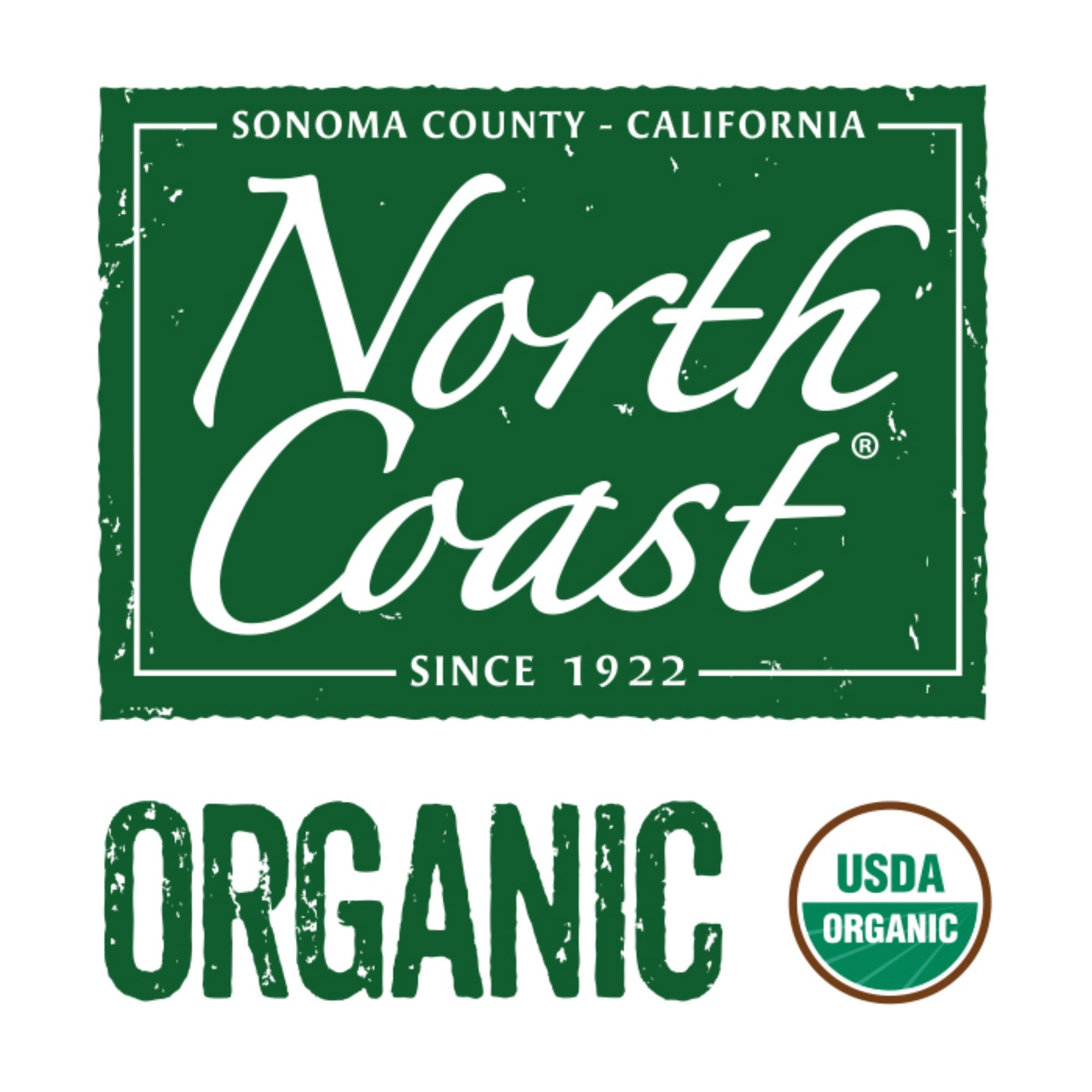 For over 90 years, it has been our mission to produce delicious, wholesome products while preserving agricultural traditions in our community. Water, earth and air, free of chemical fertilizers and pesticides, combined with the skill of responsible organic farmers, is our recipe for producing fruit of exceptional quality and flavor. It is with this practice that we are able to offer you our North Coast apple products that are unlike any other. Made with only U.S. grown apples, we encourage you to taste the difference.