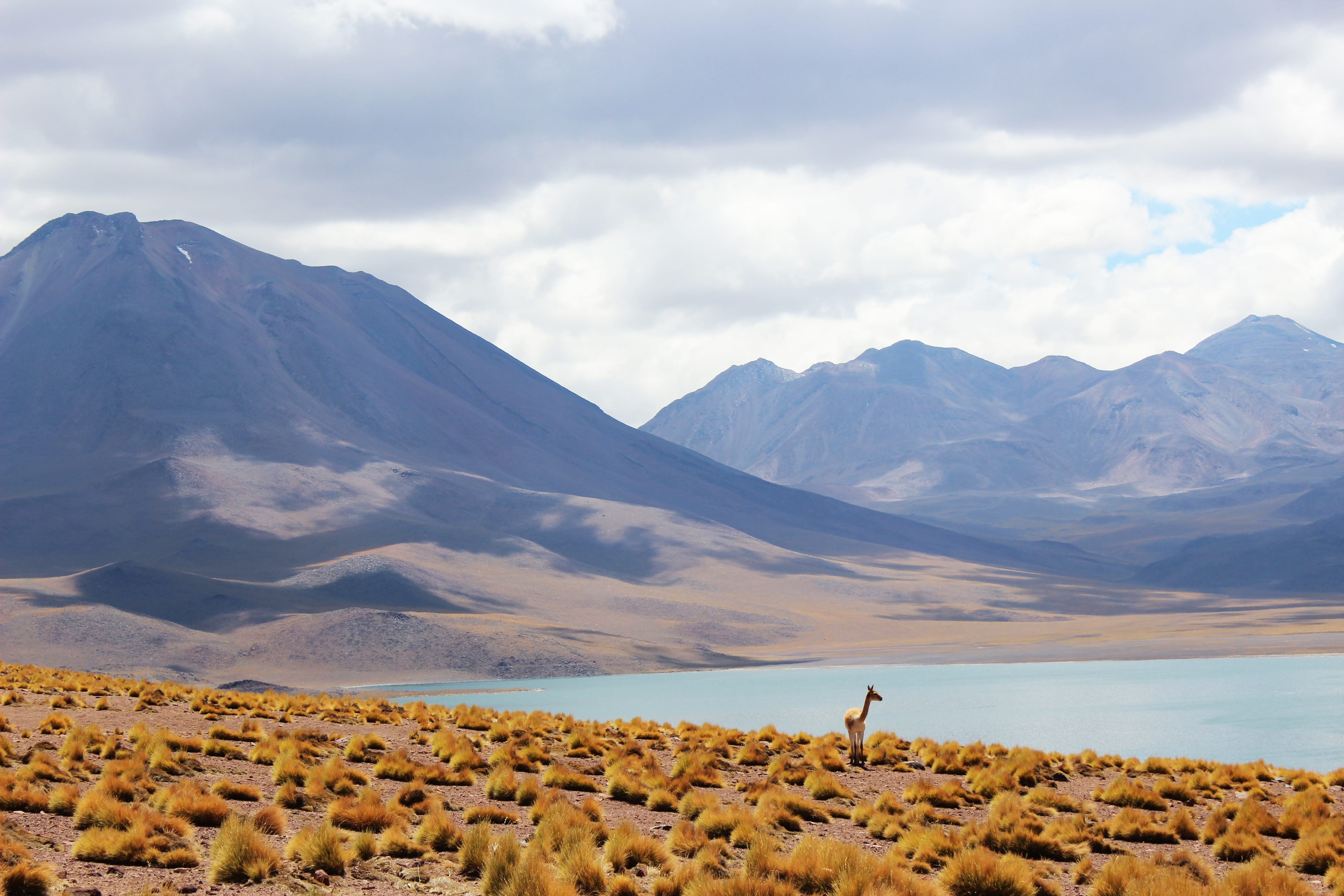 Photo by Paula Porto
There are a lot of ways to define wellness. Renowned yoga teacher Elena Brower defines it as "your ability to respond rather than to react;" Dr. Mark Hyman says it's the integrated care of every aspect of ourselves: Physical, mental, emotional, spiritual, and relational. Wellness activist Kerri Kelly believes that "wellness is the culture of how we take care of ourselves and one another."
However you define it, one thing is certain: Around the world, people are becoming increasingly interested in what it means to be well. And while we wholeheartedly disagree with the idea that wellness necessitates consumerism—you do not need expensive cushions, treatments, or infused juices to be well—a not-so-deep dive into social media reveals that superfood smoothie bowls, cupping marks, and guided meditations are definitely having a moment. Wellness, that is, is trending. And it's not just in the US: Around the world, teachers, practitioners, and consumers are redefining mindful living through buying choices they make every day.
Journey with us as we stretch our scope and explore both the similarities and differences in our global community. What's trending in wellness throughout Chile.
---
Mapuche Medicine
Across the globe it seems that the healing and wellness practices of indigenous people are incredibly influential to a country's culture, and keeping tradition alive is of the utmost importance. Chile is certainly no exception. The Mapuche, indigenous people who mostly inhabit the southern region of Chile, are well known for their traditional medicine and it is still being used throughout the country to this day. With extensive knowledge of the country's native herbs and plants, the Mapuche use ingredients from the earth in their healing practices.
According to This Is Chile, "Mapuche culture is widely known for maintaining an important connection not only with the Earth and nature in general, but also with the energy related to it." Within the Mapuche culture, there are known spiritual leaders, and healers, known as machis (which can be likened to a shaman). This Is Chile speaks to the qualities of these healers, noting that the machi, "not only has the spiritual wisdom and knowledge to detect the sickness and its cause, but also has studied plants and herbs and all of their healing properties."
For those looking to immerse themselves in the Mapuche culture, and learn more about their traditions and practices, there are numerous experiences available—some that even allow visits to Mapuche rukas (a traditional house—also where healing treatments often take place).
Alternatively, there is a new venture in the Mapuche medicine world that may grant more access to the herbal remedies. According to Reuters, "The herbalist pharmacy venture, called Makelawen and owned by Herbolaria de Chile (Herbalists of Chile) and a Mapuche trade organization, has spread across the country, growing from one pharmacy with 50 clients to seven pharmacies, including four in the capital, Santiago." The success, and growth, of these pharmacies certainly speaks to the level of confidence that Chileans put into the power of Mapuche medicine.
The Wonders Of Wine
Wine for wellness? You bet. Over the years, multiple studies have shown that wine can have some pretty impressive health benefits when consumed responsibly. Purported benefits of drinking wine include a possible increase in life expectancy, a reduced risk of a wide variety of illnesses and ailments including heart disease, and strokes, and improved sleep quality, among numerous other things.
Wine-making is steeped in Chile's culture and history. The region is arguably one of the best in the world, producing award-winning wines. Not to mention, the wineries throughout the country are breathtaking. According to Chile Culture, "Chile's wine industry was introduced by the Spanish and dates back to 1548," that's quite a lot of time to perfect the craft of wine-making.
In addition to offering tours of wineries and tastings, Chile gives a nod to wine's health benefits in spas, too. Turns out, bathing in wine offers some health benefits of its own. If pouring a glass isn't what you fancy, this experience offers a unique alternative to reap the wellness benefits of wine. This Is Chile explains that the practice of wine therapy is "expanding rapidly in the country and uses varieties such as Lambrusco, Sauvignon, Cabernet or Merlot wines to revitalize the skin." This Is Chile goes on to mention the various spas throughout the country are offering a variety of treatments that involve wine, from wine baths to grape seed scrubs.
Heart-Pumping Experiences
Thrills, like summiting sky high mountain or surfing on giant sand dunes (yes, you read that right!), get your heart-pumping, your muscles moving, your synapses firing, and gives off the ultimate sense of being alive. Plus, think about all of those feel good, exuberance and euphoria-inducing, endorphins!
Chile has actually won awards for it's heart-pumping experiences on offer. In fact, Cascada notes that, for three years in a row Chile has won what's likened to the "Oscars of Tourism" within the travel industry. From "2015 to 2017," Cascada reports, "Chile has been named the best adventure travel destination in South America at the World Travel Awards."
The country certainly lives up to its award! Visitors and locals alike can enjoy a range of activities from the more tame options, like hiking, kayaking, or skiing, to the more wild activities, like a volcano bungee jump, sand boarding in Marte Valley, or skydiving, parachuting, or hang gliding. Whichever way you choose to get your thrills, Chile's got it.
Voluntourism
It's becoming increasingly evident that wellness is a full-bodied term. It encompasses both physical and emotional elements of well-being, and the spiritual, too. Wellness reaches far beyond stereotypical fitness activities such as diet and exercise. Unique experiences, like learning to make a country's traditional meals, or embracing traditional healing practices also fall under the wellness category: Personal wellness is all about seeking your true north, in whatever activity that may be. So, too, does travel and volunteering. It's a trend that's picking up steam in the travel space, and one that benefits all parties involved. Voluntourism, as it is now, is a win-win for all Wanderlusters.
Arguably no country offers more voluntourism experiences than Chile. Chile offers physically demanding opportunities, like a build project that helps to create homes for families in need throughout the country or farm stays and land conservation activities. But there's also a plethora of spirit and soul enhancing opportunities, like giving your time to children at orphanages or advocating for the wellbeing of animals at rehabilitation or sanctuary center. Heading to Chile for to volunteer (after you attend a Wanderlust 108 in Santiago!) will undoubtedly leave you feeling changed for the better.
Wellness is a state of being and a way of living. For some, a wellness practice could be laying in a hammock, listening to a podcast, watching the clouds roll by; for others it's bounding up a 14,000-foot summit, blood pumping, adrenaline screaming. There's no wrong path to take on the journey to mind-body wellness, and there are countless interesting and inspiring trends within the wellness world to get you there. 

We hope this series will bring new practices, new experiences, and new thoughts around wellness, and how to find the perfect recipe of what works for you—wherever you are in your wellness journey, and wherever you are in the world.
—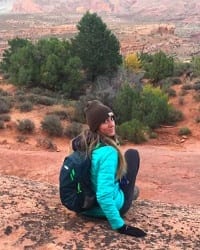 Maggie Peikon is a New York native, writer, and sufferer of insatiable wanderlust. An avid endorphin seeker she has a constant need to be moving, seeking adventure in all she does. She is a lover of travel, daydreaming, fitness, thunderstorms, and her dog, Finley. Despite the fact that she has to take medication daily due to a thyroidectomy, Maggie still believes that laughter will always be the best medicine. Follow her musings on Instagram and Twitter.