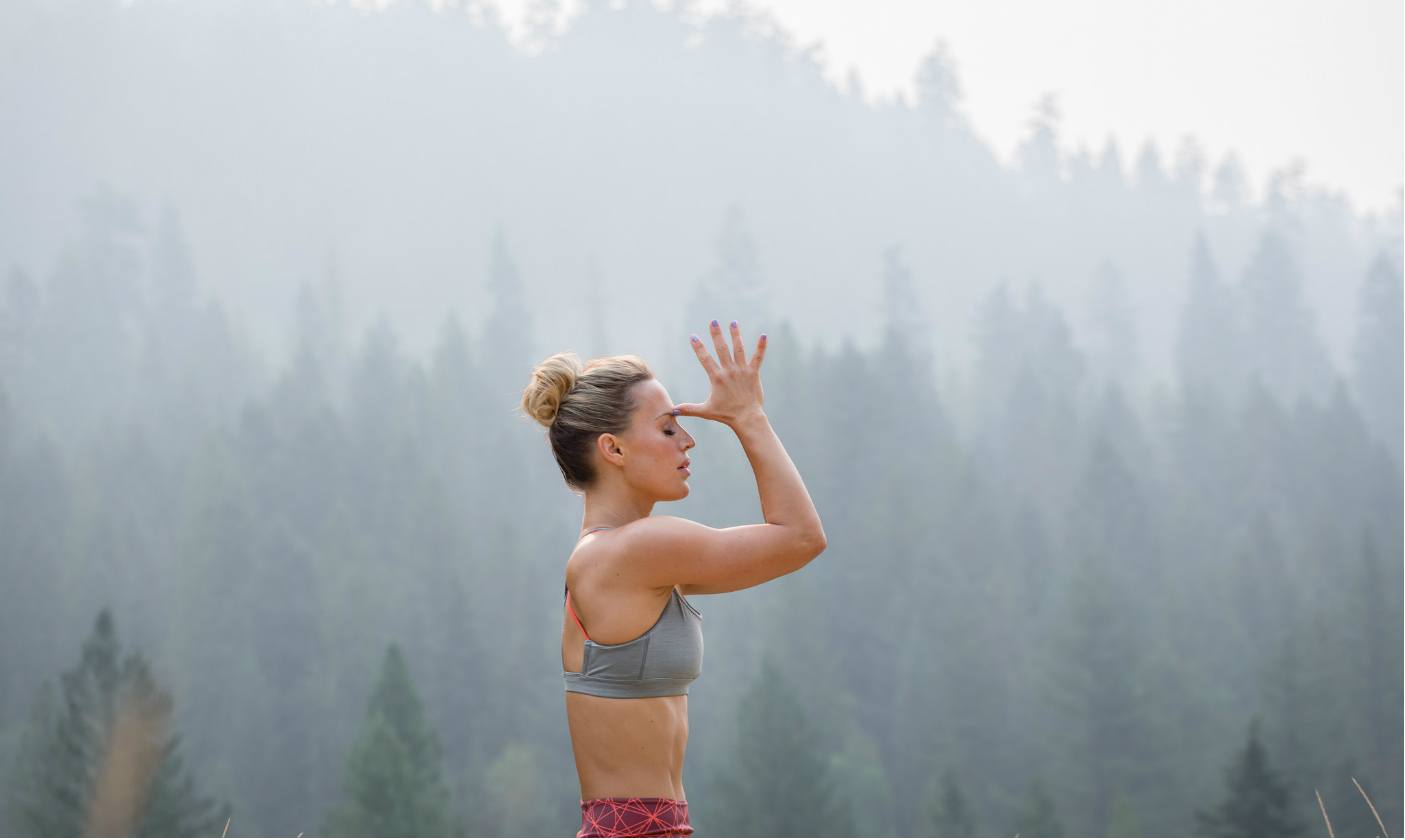 ---
Chelsey Korus is more than a yoga teacher—she's a life-lover, a believer in magic, and an advocate for thinking with your soul. Her yoga practice is just as delightful as personality, combining authentic love with hardcore power. The sequences are woven with great attention to detail, and you walk away feeling uplifted and inspired. In other words, once you start practicing with Chelsey, it's hard to stop.
Not one to waste any time pursuing her passions, Chelsey began teaching yoga at fifteen years old. She's also studied numerous movement practices, including Anusara, Power Vinyasa, Ashtanga, Acro, the martial arts, free form dance, and ballet. Currently she leads workshops and events all over the world, including Wanderlust 108s and four-day festivals. Her video class packs, "Love the Skin You're In" and "Simply Amazing" resonate with Chelsey's wild spirit, and are filmed in the mountains of British Columbia near Wanderlust Festival Whistler.  We were lucky enough to snag some time with Chelsey, and learn more about her passion for sacred spaces, honoring elders, and soul talk.
---
What is the most powerful thing someone has said to you? 
Gosh, that's a really hard question since I've had such amazing mentors in my life! But one that stands out is something my stepfather said… When I was 17 years old and struggling to choose between a pre-med major in college or to focus on the arts, he offered this wisdom and said, "Chelsey, this decision is a simple one if you ask yourself one question: Who is the audience of your life?" I check in with this question often to gauge why I'm doing what I'm doing.
When is a moment when you realized yoga transformed your life?
I was in middle school taking a class in the city and my teacher opened the class with this statement, "You are not your mind. You are not your thoughts. You are far greater."  That's when I knew.
What do you consider the most important virtue and why?
Is love considered a virtue? If so, it's the most important one because, to me, love isn't warm, fuzzy thoughts. It's a battlecry; it's the warrior's way. To have love is to fight for more life and more light. To choose love is, often, not the easiest or most accepted way—but it's always the right way.
What do you feel is the greatest misconception regarding yoga? 
This is a difficult question because it depends on what generation of yogis you're talking to and what geographical location you're in. I can remember a time when I was afraid to go to a yoga class because my parents were worried I was going to become a "blissed-out hippie" and now I'll go to certain studios where it seems like people's motivation for being there is just to look better in their leggings. Both are misconceptions—true yoga is a beautiful balance between the spiritual and physical.
What is something you wish you knew when beginning your yoga practice? 
Savor this time. You are not a beginner for very long. There will always be something more. When everything is new to you and you're hungry for more, that's a really sacred place to be.
What is one thing your students might not know about you?
I'm an identical twin. My sister is a fierce stay at home mom with three boys who hasn't left the house in seven years. We live polar opposite lives but she keeps me grounded.
What trait do you most value in your friends?
They are a witness to my life as I am to theirs. When my friends stand beside me, no matter what is currently happening in my life, and they don't try to fix it or change it… That means the world to me. And I long to show up and be present in their lives, too.
What would you like to see change within the yoga industry?
I crave the days of having real elders, to have a seat in front of a master teacher and not feel the pressure of being anything but a student. To have more spaces that are sacred, where you can show up just as you are.
What would you like to see change in the world?
I would love to have the word "soul" change from a religious word to a human word. Why? Because I want to be able to have deep soul talk with anyone, from any walk of life. This starts by taking a deep dive into who we really are and seeing what's revealed there. And we need to be able to share that journey with others, to talk about it, without having it be weird or woo-woo. It's being able to have authentic conversations with one another—that's what soul talk is.
What is your personal mantra?
It was never mine to carry so I lay it down.