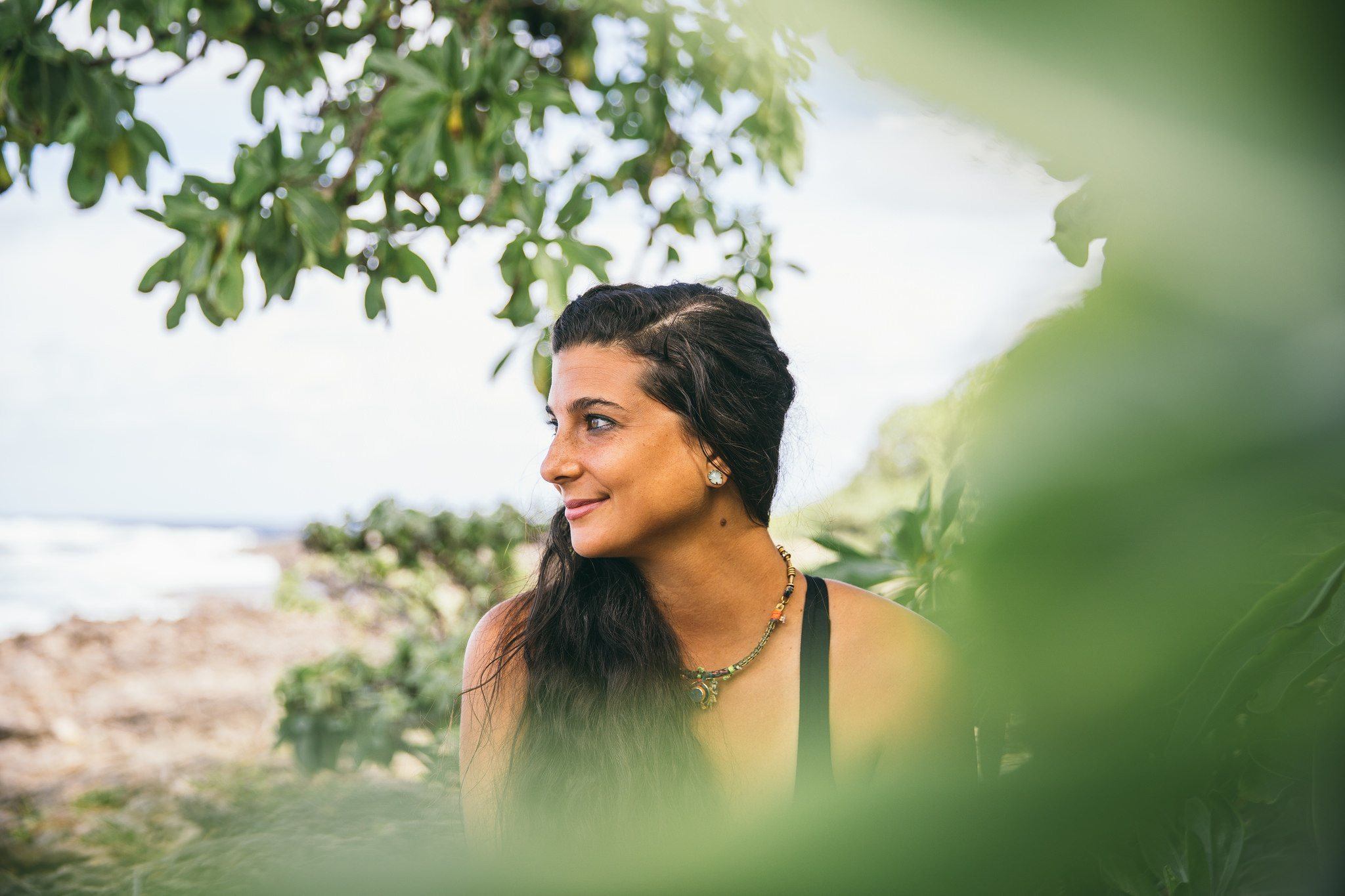 Na idade da tecnologia, a ideia de conexão é um conceito dúbio. Pode parecer que estamos ligados a toda a hora; é até difícil andar na rua sem ir esbarrar com alguém embrenhado num ecrã móvel. Os momentos em que não estamos digitalmente conectados podem ser indutores de ansiedade e stresse — alguma vez entrou em pânico porque a rede wi-fi era fraca? Pois é. A maior parte de nós já passou por isso.
Mas estar ligado é diferente de estar conectado? De acordo com o Especialista em Conexão Humana (escritor, orador, coach de relações) Mark Groves, é um sim absoluto. Recentemente, comecei a sair com um rapaz que não utiliza qualquer tipo de redes sociais — e, no inicio o conflito foi real. Como é que era suposto eu perceber quem ele era? Qual é o tipo de relação que no início não está alicerçada em piadas privadas ou mensagens de Instagram e hastags? Parece que uma saudável.  A nossa relação tem vindo a desenvolver-se sem um zumbido incessante digital de fundo; os nossos encontros não estão cheios de referencias a memes ou contas aleatórias. Apenas existimos no plano real, aqui e agora.
De acordo com Groves, este é o nome do jogo dos relacionamentos. O que não significa que o nosso iEverything seja completamente mau: "A conexão tecnológica é fantástica no sentido em que temos muito mais acesso a informação", afirma. "Onde dantes éramos prisioneiros da nossa geografia, que nos limitava o acesso e raramente tínhamos a oportunidade ou até o desejo de desafiarmos as nossas crenças e como víamos o mundo", diz Groves, "podemos agora encontrar a nossa tribo, que partilha pensamentos, sentimentos e paixões similares aos nossos".
O problema é que os nossos cérebros não evoluíram necessariamente a par da tecnologia, significando que pode ser um desafio separar mentalmente o mundo digital do mundo real. Mas isto é assim tão importante? Segundo a US National Library of Medicine e o National Institute of Health, inquéritos nos Estados Unidos e na Europa, identificaram que mais de 8 por cento da população pode sofrer de Internet Addictive Disorder (Dependência de Internet). De facto, afirma Groves, "Procuramos a euforia através de likes e construímos personas online que nos vendem, a nossa sexualidade e os nossos corpos — tudo pelo desejo de aceitação e amor da nossa tribo digital. Os nossos receptores de dopamina são inundados sempre que fazemos login".
Procuramos a euforia através de likes — tudo pelo desejo de aceitação e amor da nossa tribo digital.  
A falsidade da conexão digital também se manifesta a um nível tangível: os humanos precisam de contacto.  Contacto físico. Mimar à moda antiga, acariciar, estimular, massajar. "Fomos feitos para partilhar espaço celular com outros", afirma Grove. "O amor nunca será transferido do batimentos cardíacos para 1s e 0s."
Não é como se depender do amor e da aceitação dos nossos pares e da nossa comunidade seja algo novo. Os humanos sempre tiveram a tendência — e nem sempre saudável— para avaliar a sua autoestima de acordo com a aceitação de pares e da presença de relacionamento. No entanto, Groves acredita que as redes sociais levaram esta disfunção a um novo nível.
"Quando a nossa autoestima é determinada fora de nós mesmos, perdemo-nos", diz. "Esta é a razão porque cultivar uma relação connosco próprios é tão importante".
Finding Fulfillment Within
Developing an inner sense of self-worth allows us the freedom of not relying on someone else to make us happy. Our feelings—rather than reactions to other people's perceptions or perceived perceptions—become cultivated and resonate emotions. In turn, we do people around us a favor as well. "We take the responsibility off our partners (and others) for determining how we feel about us, and that frees them to just loves us," says Groves.
OK, yes. So putting down the phone and backing away from the screen is good for developing a sense of self-worth that isn't contingent on the validation of others. But it's more than self-esteem. When we unplug from the devices that have become ubiquitous in modern life, we are able to truly plug into our most authentic selves. In doing this, we're able to recognize the patterns in our lives that may be holding us back.
"Everything is patterns," says Groves. "Symmetry and symbiosis are the foundation of our world… It's how cells work. It's also how humans work." He gives the example of growing up in a difficult household, in which conflict was never resolved with intimacy. If these are the only patterns a child grows up with, how would that adult know any differently?
As such, according to Groves, so-called emotional triggers are actually invitations toward healing. "If someone triggers you, get curious," he says. "The pattern that is challenging us the invitation for mastery." That is: We have the power to heal our emotional scars—triggers are opportunities to look closely at stale patterns that are causing us pain. But we're never able to get to that place if we do not know ourselves, if we haven't given ourselves the space, time, and effort to create, evolve, and grow.
When enjoyed without relying on them for self-worth, relationships can be great vehicles for personal growth, says Groves, but "if we don't stay present to who we are, we can lose ourselves again at any moment." Though the journey back to ourselves will likely be quicker and easier each time we do it—Groves believes the journey of losing ourselves and finding ourselves again and again is ultimately what life is all about—it's important to take that journey with the authenticity and integrity inspired when we dig deep. This allows us to realize who we are and where we can go: "not the version of us we were taught to be," says Groves, "but our true essence that is literally dying to be expressed from our heart and souls."
Again, hearts and souls do not beat in 1s and 0s. So while I'll keep my social media accounts open, I'm going to take a cue from my new beau. Life is just a lot nicer when you've tuned out the chatter of the digital world, and tuned into your truest self.
—
Lisette Cheresson is a writer, yoga teacher, and adventuress who is an avid vagabond, dirt-collector, and energy-practitioner. When she's not attempting to create pretty sentences or reading pretty sentences other people have created, it's a safe bet that she's either hopping a plane, dancing, cooking, or hiking. She is currently the Director of Digital Community at Wanderlust Festival.