The World's Only Mindful Triathlon
Wanderlust 108 combines three mindful activities—running, yoga, and meditation—in your favorite local park. It's a celebration of the mindful movement, a chance to ground down so you can rise to even greater heights.
5K RUN
Fueled by adidas, this is a 5K (+/-) your way, so don't sweat it. Or do. Run or walk, prance or skip, stroll or strut—we don't mind. Just make it to the finish line.
YOGA
75 minutes of yoga flow underscored by a DJ? That's the Wanderlust way. Whether it's your first or 500th time on your mat, you'll find your rhythm.
MEDITATE
Get your sit together. Our 25-minute guided meditation will clear your mind, relax your body, and complete the mindful triathlon.
Create or join a 
group
 of 4 or more and each member will
receive a $10 credit*
on merchandise in the adidas x Wanderlust shop. Just select the 
group
 option when you buy tickets.  From there, you can create a new 
group
 or join an existing 
group
.
*
Offer good on purchases of $20 or more in US and Canada only. Cannot be combined with other offers. Valid on full-priced, purchased tickets only.
WHAT TO EXPECT
Come together for fun-filled and challenging day for your mind, body, and spirit.
JOIN THE MINDFUL MOVEMENT
JOIN THE MINDFUL MOVEMENT
AN EVENT FOR EVERY BODY
GIVE BACK
Schedule An Activity
GRASS-FED & THREADS
EVENT SCHEDULE
7:30 AM - 9:00 AM
7:30 AM - 9:00 AM
Check In, Drop Your Bag & Grab Coffee
9:00 AM - 10:30 AM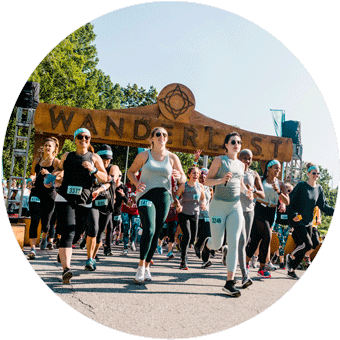 9:00 AM - 10:30 AM
5K Run (or walk): Triathlon Part 1 - Fueled by adidas
11:00 AM - 12:30 PM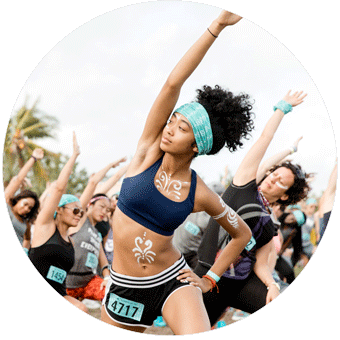 11:00 AM - 12:30 PM
Yoga: Triathlon Part 2
12:30 PM - 1:00 PM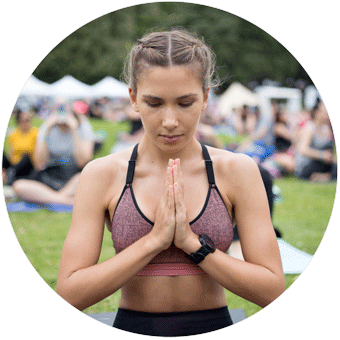 12:30 PM - 1:00 PM
Meditation: Triathlon Part 3
1:00 PM - 3:00 PM
1:00 PM - 3:00 PM
Grab Lunch, Head to Your Scheduled Activity, or Chill
3:00 PM - 3:30 PM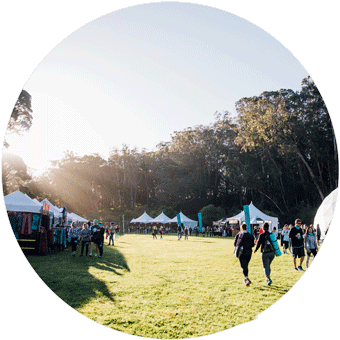 3:00 PM - 3:30 PM
But Wait ... There's More