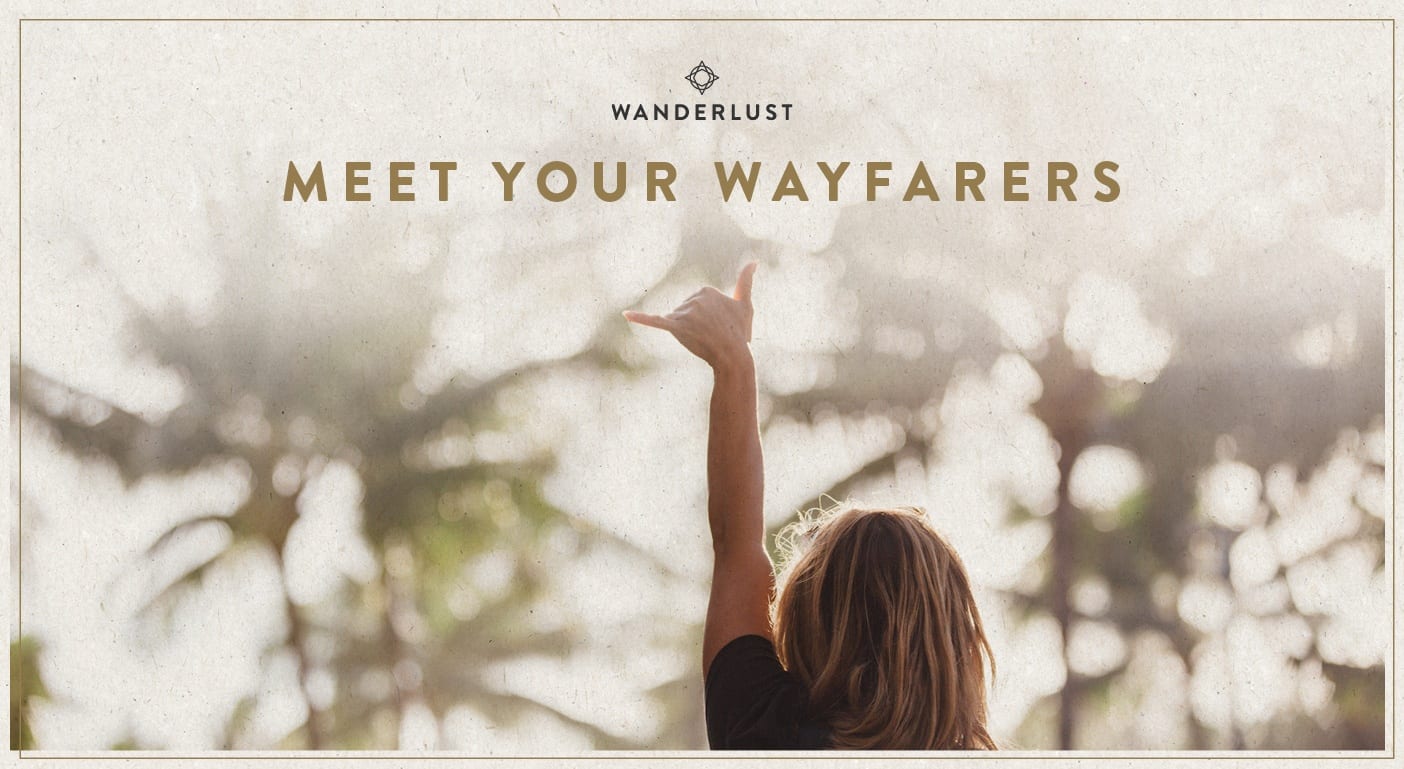 Headed to Wanderlust O'ahu? Curious about the event or have questions about just what Wanderlust is all about? Enter the Wanderlust Wayfarers, our event experts and your go-to source for all things festival. Get to know them here—and feel free to reach out to them in the Facebook Event Page, where they'll be interacting with you directly. 
---
Sally is known for her infectious energy and a smile that lights up a room. As her wanderlust led her all over the world, her experiences led her to a deep belief and dedication in sharing the gift of yoga. Her yoga journey started as a teen and has been the root of her adventurous life travels. While attending Colorado State University for Business, she developed a passion for Vinyasa and began to feel the call to teach. As Sally transitioned from Colorado to Hawaii, it was clear that now was the time for her to share her knowledge and excitement of yoga. Less than a year later, she completed a 200-hour teacher training through Mangala Yoga.
Taking pride in being both a teacher and a student of yoga, she is a devoted practitioner of Nicki Doane and Eddie Modestini and integrates their teachings into her own style, Mana Yoga Flow. She also helped start the Maui Yoga Festival and is their Director of Social Media. Sally's classes apply attention towards mindful action, presence and breath awareness. This combination creates a meditation in motion. The flow is set to accelerate heart rate, push your balance, increase flexibility, and maximize muscle integrity.  She works you up so you can come down and settle into the poses.  Get lost in her powerful words and cues, her playlists, and connect to your highest self through this meditation in motion.
Keep up with Sally, her world travels, and receive daily inspiration by following her blog and interactive Instagram.
Mindy's life changed when she walked into her first yoga class during her senior year of college and discovered her love for yoga. She believes that yoga is the perfect way to evolve the mind and body simultaneously.
After Mindy graduated with a degree in Sports Medicine, she decided to join yoga teacher training in the spring of 2012. Mindy has taught, led teacher trainings, managed and open studios in CO, CA and HI for CorePower Yoga. Inspired by Wanderlust Festivals, Mindy also joined their festival team back in 2015. She believes in always being a student and has completed a number of additional yoga trainings and certifications. In January 2016, Mindy followed her passion for travel by exploring new cultures, landscapes and giving the gift of yoga throughout India and Southeast Asia. After her travels, Mindy relocated to the island of Oahu.
Her experiences through her yoga journey allow her to create life-changing experiences for her students. Mindy's goal for every class is to guide her students through an experience that will have them feeling the physical and emotional benefits when they leave their mat. In the spring of 2017, she started Yoga in HI Places, a Silent Disco Beach Yoga company. Through Mindy's love for yoga, community and the outdoors – this unique practice allows you to embrace in the beauty of Hawaii, connect to the aloha within our community and flow to some groovy beats.
Courtney has been practicing yoga for over 15 years in places including Los Angeles, New York, London, India and now Honolulu. The athlete in Courtney loved the physical challenge of asana, however, she found herself returning regularly to the practice because of the message yoga was unveiling in each class. Personally, yoga has helped Courtney find one-pointed focus while training and completing an Ironman triathlon, served in her recovery from marathon injuries and has reminded her in difficult situations to stop and take a breath.
In 2010, she received her 200-hour teaching certification through Aloha Yoga Kula in Kailua, Hawaii so that she could be a part of sharing this 5000-year-old secret with the world. In 2013 she received her Ayurvedic Health Educator certification through the California College of Ayurveda and in 2014 started studying with Tiffany Cruikshank, attending modules through her Yoga Medicine 500-hour teaching certification program. In September of 2015 she studied at Asana Andiappan College of Yoga completing a 300-hour course with Yogananth Andiappan and his father, Guruji, in Chennai India.
Her students find her light-heartedness relatable to their own yoga journey and are drawn to the sthira (strength) and sukha (ease) she brings to her classes. Courtney is honored to be considered a yoga teacher, but relishes equally in being a student of yoga and of life each and every day.
You'll find Courtney spreading the yoga love at local studios and hotels on O'ahu, but she holds a special place in her heart for the donation-based outdoor yoga she teaches, called Yoga for My Homies. She also helps lead 200-hour yoga teacher trainings throughout the year at Yogaloha and Hawaii Yoga Institute.