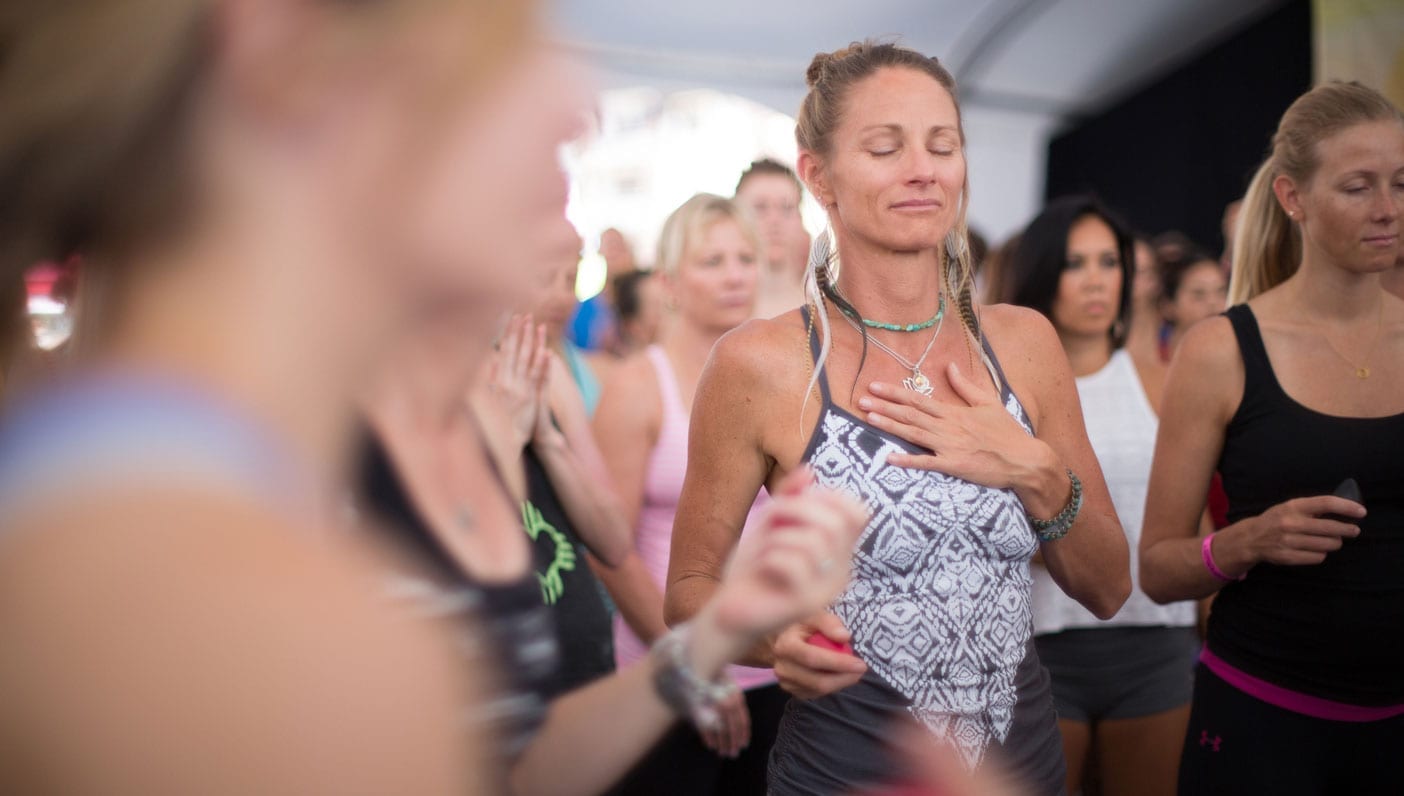 Saying "bless you" isn't just for sneezes. And you don't have to subscribe to a certain religion to reap the benefits of offering and receiving blessings. The spiritual teacher Marianne Williamson writes, "Wish each day for the happiness and fulfillment of everyone you work with or wish to work with. Seek to remove barriers to love, and miracles will replace them."
Want to offer more blessings in your life? Here are some blessing scenarios to try:
1. Pay it forward. Pay it forward at a drive-through and silently bless the customer behind you. You could even offer a blessing to the drive-through employee.
2. Offer a large-scale blessing. Before you go into a class, meeting, or interview, blast everyone and everything with a blessing: the people in the room, the room itself, your own work. Notice how you feel now, and try to keep this feeling in your heart throughout the day.
3. Send a letter. Send a handwritten note to someone you care about and bless the envelope, the person you are sending it to, and even the postal worker as you place it in the mailbox.
4. Nourish those around you. Make or order dinner for a co-worker and their family if they are suffering from illness or a loss and bless the family and the food before you deliver it.
5. Take a break from an argument. If you are fighting with a loved one, instead of churning your thoughts on every single thing they could have done differently, try offering a silent blessing to them and yourself. See how it makes you feel.
6. Step outside your thoughts. If you are fighting with your own ego, try stepping outside of your thoughts and bless yourself for doing the best you can in every moment. This small shift helps me to keep moving forward and move past the "stuck" feeling.
7. Take stock. Write down as many people that you've worked with in the past that you can—employers, employees, co-workers, clients, customers, etc. Remember that every relationship can be a lesson, and hold each person in your mind and bless them in gratitude for the awareness you received from them.
I've found practicing gratitude by offering blessings to yourself and those you interact with can be a powerful method to help reframe your perspective and create a lasting awareness of connection.
—
Jenny Wiley is co-owner of an advertising agency in Wichita, Kansas, called Apples & Arrows. She began practicing yoga in 2007 as a way to balance her high-energy job with her grounded essence. When she's not at work or on the mat, you can find this Midwest-born girl attending music festivals, making and practicing with hula hoops, and camping and enjoying the Kansas countryside with her family.