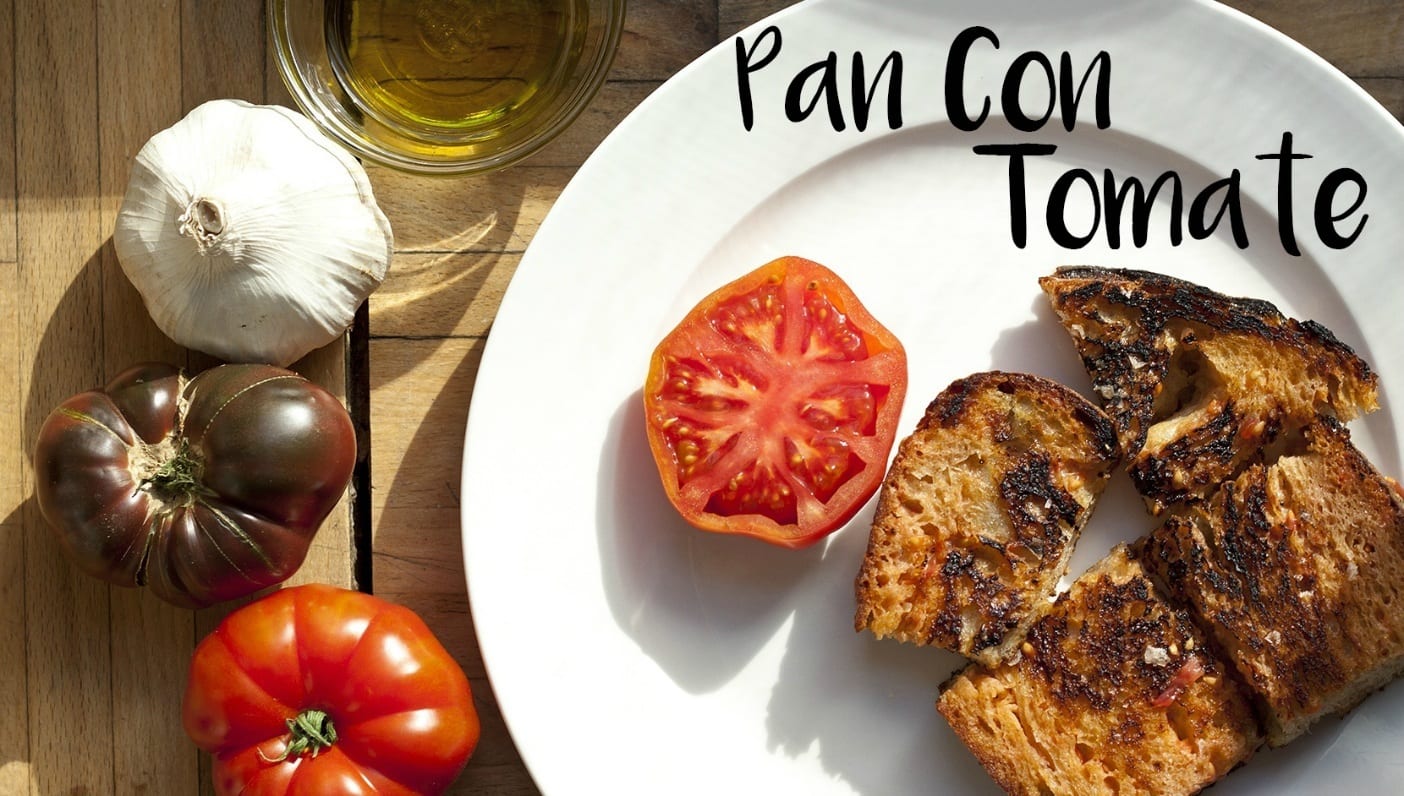 This recipe is part of a Wanderlust TV series, Play With Your Food.
---
Called pa amb tomàquet in Catalan, this toast rubbed with tomato can be assembled entirely by the cook. Or, try serving the separate components—grilled bread, halved tomatoes, sherry vinegar for drizzling, and salt for sprinkling—all together on a large platter, and let your friends join in on the fun.
Serves 2
Extra-virgin olive oil
2 (1-inch-thick) slices of country-style bread
1 garlic clove, peeled
1 large, ripe tomato
Sherry vinegar, for drizzling
Flaky sea salt, for sprinkling
Brush the bread generously with olive oil on both sides. Grill or toast until lightly charred. While the bread is still hot, rub each slice with garlic—the rough surface of the toast will grate the garlic into the bread. Slice the tomato in half through its equator line and rub one half across each toast. The tomato will fall apart, leaving only the skin behind in your hand. Drizzle a little olive oil and sherry vinegar over the toasts and sprinkle generously with flaky salt. Serve straight away.
—
Maria Zizka is a Berkeley-born food writer, cookbook collaborator, and recipe developer. Most recently she co-authored the forthcoming Sqirl cookbook, Everything I Want to Eat, which will be published by Abrams in fall 2016. She is currently working with Elisabeth Prueitt and Chad Robertson of Tartine Bakery.
Save
Save
Save