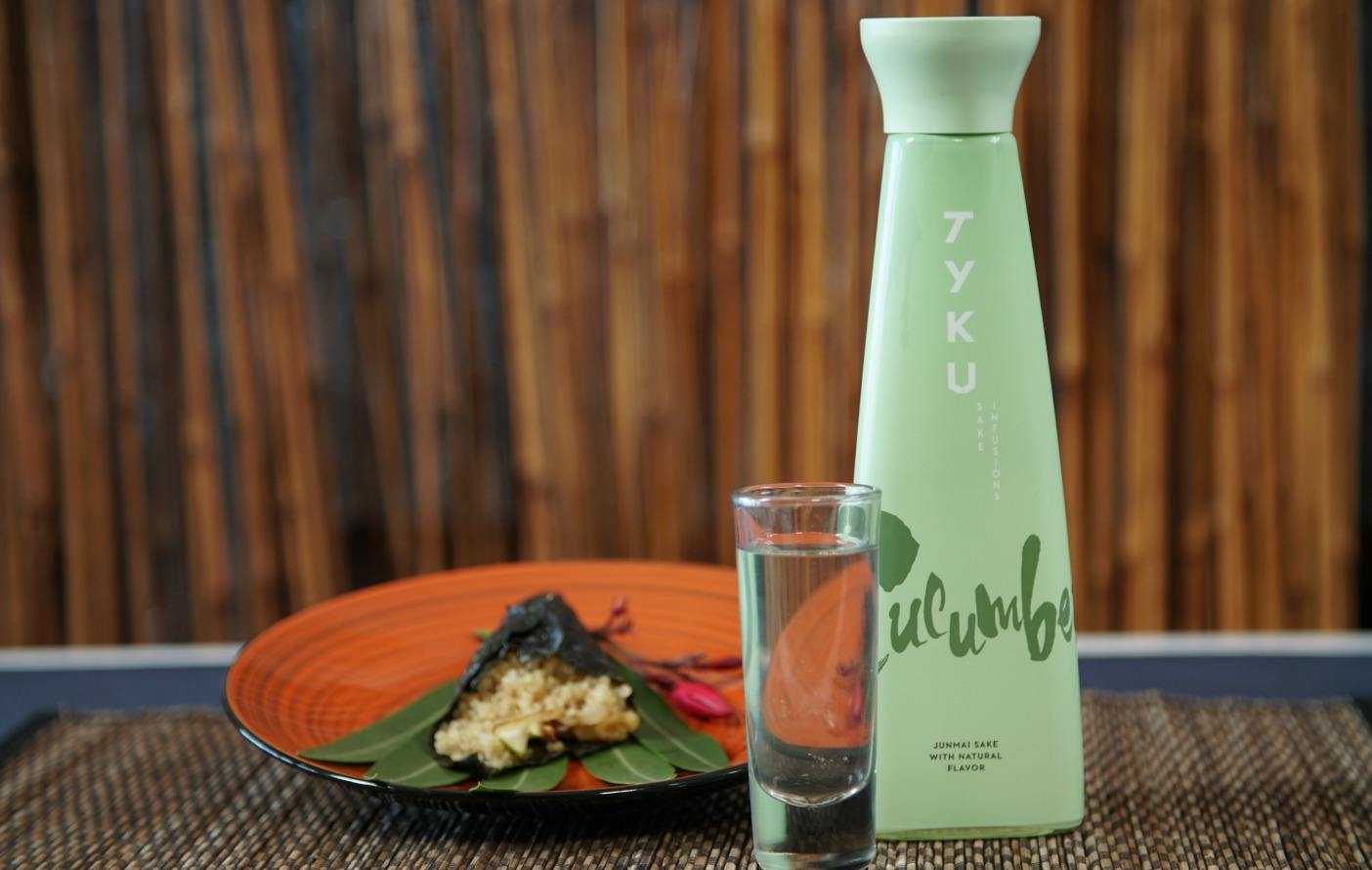 Quinoa and caramelized shallots may not seem like your typical sushi ingredients, but don't be intimidated by this unique handroll. It's as delicious as it is creative, combining some of the most complementary flavors in an easy-to-eat (and fun to make) roll. Fresh pear works wonderfully with earthy shallot, and the caramelization process highlights the fruit's natural sweetness. Topped with candied walnuts, this crunchy-sweet pairing is ideal for an afternoon snack, as an appetizer, or served alongside TYKU Cucumber Infusion Sake at your next dinner party. Better yet, it's a snack and drink combination that simultaneously provides nourishment and flavor. Quinoa contains all nine essential amino acids, and has almost twice the protein as other grains. The TYKU Cucumber Infusion Sake works as a smooth and welcoming drink pairing, but is lower in calories than your typical glass of wine. Enjoy your party without having to sacrifice your eating philosophies. Now
that's
something worth celebrating.
Pear, Caramelized Shallot, and Quinoa Handroll With Candied Walnuts
INGREDIENTS
1/2 cup quinoa 1 cup water 1/2 cup TYKU Cucumber Infusion Sake
1 fresh, ripe pear, sliced
1/3 cup shallots, sliced
2 nori sheets
1/4 cup candied walnuts
1 tbsp vegan butter
INSTRUCTIONS
For the quinoa:
Rinse the quinoa through a fine-mesh strainer and set aside. Combine water and sake, and turn the heat to medium. Add the rinsed quinoa. Cover, reduce heat to low, and simmer for 15 minutes. When the quinoa is cooked, drain excess liquid, and set aside to cool.
For shallots:
Heat vegan butter in a skillet over medium heat.
Add shallots and reduce heat to low.
Cook, stirring occasionally, until the shallots are browned, but not burned, about 20 minutes.
Set shallots aside to cool.
For roll:
Take one sheet of nori and cut in half.
Place the sheet shiny side down in the palm of your hand.
Press 2 to 3 tablespoons of cooked quinoa into the nori sheet and spread it around. 
Lay flat a few pieces of caramelized shallot and sliced pear.
Sprinkle in walnuts. 
Roll it up.
Serve with TYKU Cucumber Infusion Sake.