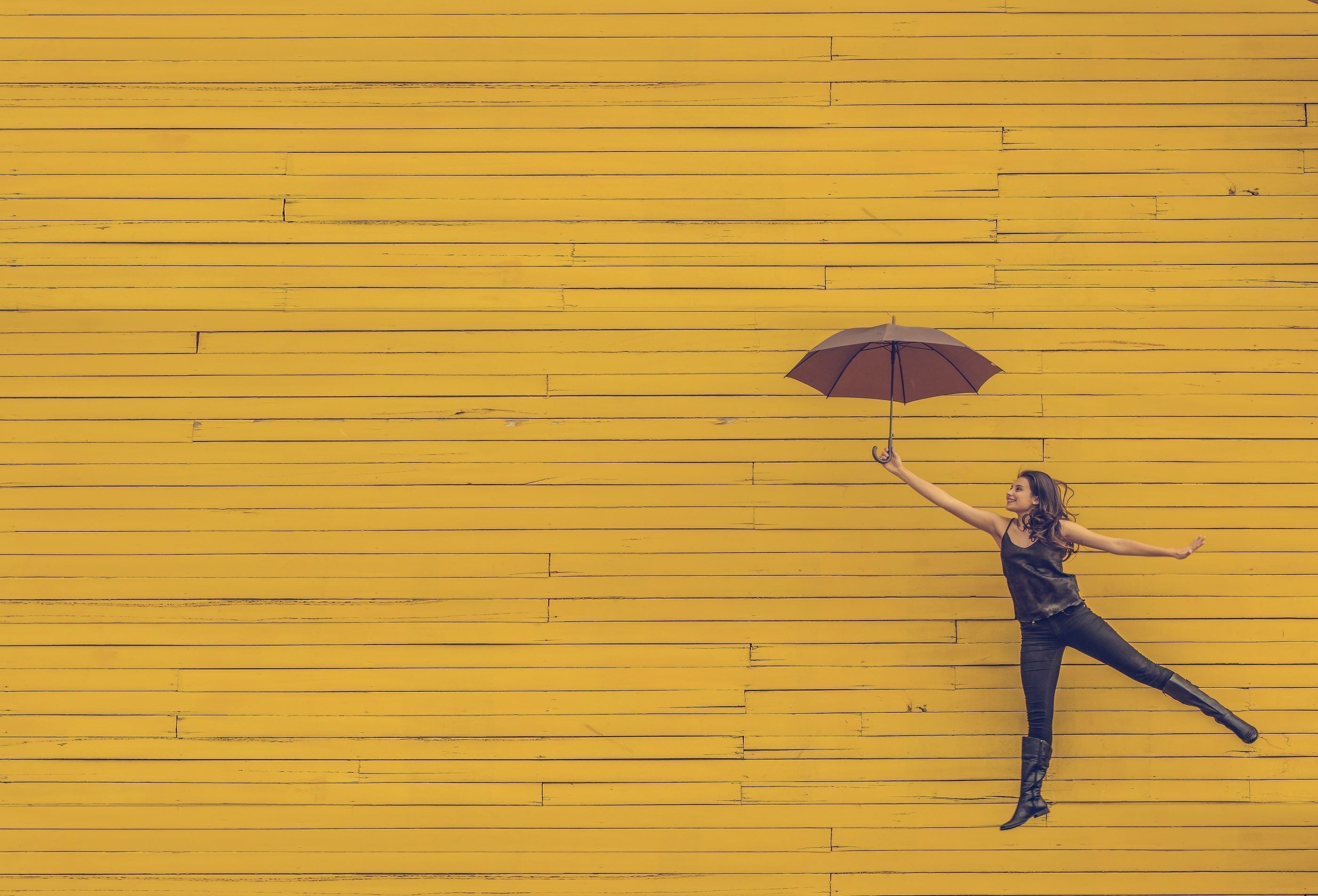 Photo by Edu Lauton
The calm that comes after a satisfying workout. That light feeling after catching up with a good friend. That overwhelming problem? Well, it seems more manageable after eight hours of sleep.
There are many ways in which the mind exerts influence over the body, and the body over the mind. One influence is in the way we fuel our bodies. The old saying that we are what we eat? There's some truth to that. That's why we always try to fuel our physical self with nutritious food and drink that help us thrive—and why we love the Daily Blend drink from our friends at LIFEAID. Filled with natural ingredients designed for optimal health and vitality, their Daily Blend helps to reduce stress, and its consequential physical inflammation. We really feel the mind-body connection when we drink it—and tap into a more holistic vision of our health.
Of course, these kinds of helpers aren't the only way to to make sure your physical heath is supporting your mental health, as well as the other way around. Here are 5 other ways to hone your holistic wellbeing—both physically and mentally.
Get moving.
We all know it's good for your body, but did you know aerobic exercise also has many effects on your brain? When exercise increases blood circulation to the brain, it influences the way the body reacts to stress. Thirty minutes of jogging or dancing causes the brain to send out calming messages to its limbic system (which controls motivation and mood), the hippocampus (memory, motivation and mood) and the amygdala (this one generates fear in response to stress). It really is possible to dance your worries away!
Gardening, walking, swimming and yoga have similar benefits, either practiced alone or with a group for an extra mental boost. Getting focused on fitness also distracts from the day's worries, and makes you feel good about yourself for taking positive steps in doing something nice for yourself. Stress can cause a range of negative symptoms, like high blood pressure, and getting active can help counteract or reduce these effects. If that's not enough, other mental benefits of activity include improved sleep quality, more interest in sex, higher endurance, stress relief, better mood, increased energy, more mental alertness, healthy weight maintenance, lower cholesterol and blood pressure, and higher cognitive function.
Eat and drink well.
In with the good! Feed your brain what it needs to thrive—omega-3s and zinc help increase connections between brain cells. Choose foods that feed a healthy gut, too. Probiotics help strengthen the digestive system, which in turn benefits the immune system and decreases inflammation. Studies show a healthy gut may even produce brain-benefiting B vitamins. On the other hand, poor nutrition has been linked with mood disorders, learning delays and more—it's just hard to function without the right fuel. Feeling stressed? Herbs like chamomile and lemon balm can help you feel more relaxed, naturally.
Same goes for your drinks… Step away from the soda and alcohol! Companies like LIFEAID create lines of beverages specifically designed for all sorts of mental wellbeing, as well as physical.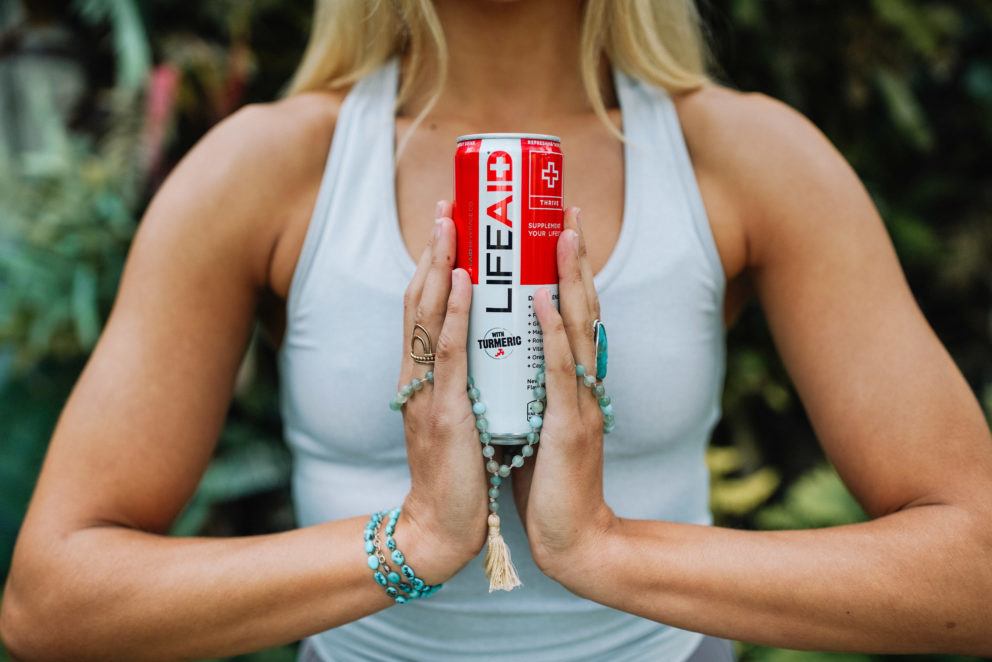 Catch your ZZZs.
Raise your hand if you wouldn't mind feeling a little extra sunny from day to day. (Free happiness? Who doesn't want that?) Studies show even one extra hour of sleep each night can noticeably boost feelings of happiness in most people. On the other end of the sleep spectrum, cutting back on pillow time can contribute to depression, anxiety and feeling stressed out.
Moderate exercise—as long as it's not too close to bedtime—doesn't just make it easier to fall asleep. It also means your body spends more of the time you're asleep in a deep sleep state, giving your body and brain more time to rejuvenate and repair. Just make sure to finish a workout two hours before bedtime if you have trouble falling asleep; exercise raises your core body temperature and releases endorphins, both of which can signal to your brain it's time to be awake.
Reach out.
Relationships matter. Strong social ties are positively linked with many aspects of longer lifespans and healthier bodies. People in healthy relationships are less anxious, have lower blood pressure, and even heal more quickly. Even when diagnosed with depression, people in strong, healthy relationships are less likely to relapse. Talking over personal problems with a caring friend helps relieve stress and gain perspective. If the chat comes with a shared exercise, like a sunny walk or cycle class, the mental benefits increase. Friends can help keep you on track balancing work, a healthy diet, and other activities. Being there for one another other gives purpose and meaning. Be proactive in reaching out to friends and building relationships and strong social networks.
Get help.
Prioritizing mental health means paying attention to mental illness when it crops up. Exhaustion, loss of interest in favorite activities and withdrawing from friends can all be signs of depression or another mental illness. Don't wait for a mental health crisis to strike before seeking help, either—getting help early may prevent depression or anxiety. Mental illness is affected by a wide variety of factors, both internal and external, and may need intervention in the form of therapy, medication, or other professional advice. Call 911, a mental health specialist, or the National Suicide Prevention Hotline at 1-800-273-TALK (8255) or webchat at suicidepreventionlifeline.org/chat.
Nurture holistic health with balanced exercise, good nutrition, deep sleep and great friends. And don't be afraid to ask for help when needed. When your mind and body are in balance, life is good.
In partnership with LIFEAID
At LIFEAID, we're the Functional Beverage Co. that makes vitamins you'll actually enjoy drinking. Our clean, nutritional products are made with only the good stuff, none of the junk, so you can enjoy a better way to drink that is tailored to fit your healthy, active lifestyle. Located in Santa Cruz, California, LIFEAID is proud to be helping to make the world a healthier place, one can at a time.