Breathe with James every Thursday on Wanderlust TV as he takes over the LIVE studio to host 'Breathwork for Resilience'.
James supports people to move beyond the conditioning of the mind and into an embodied and heart-felt space. Having spent years practicing meditation with teachers across Europe, he stumbled across a Conscious Connected Breathing Workshop and in his first session knew he had found the tool that he was here to share. Now, he spends his time teaching people to harness the power of their breath to alleviate emotional issues, improve their physical health and connect them to a deeper understanding of themselves.
---
How did you begin practicing breathwork?
I had been practicing meditation for years and on return from a silent retreat in Wales somehow ended up in a "Conscious Connected Breathing" workshop at a yoga studio in London on a Sunday afternoon. I didn't know what it was, who the teacher was and I'd never been to the yoga studio before, but something inside me told me I needed to be there. It blew my mind and in that first session, I knew I had found the tool that I was here to share.
How has your practice evolved when you transitioned from being a student to being a teacher?
I don't think the transition from student to teacher has changed my practice. I still very much see myself as a student and the transition in how I teach is better reflected by the growth and journey that I am on rather than the transition from student to teacher. For example, at the moment I am incorporating neuroscience and manifestation into my teaching because it's what I have also been doing in my personal practices.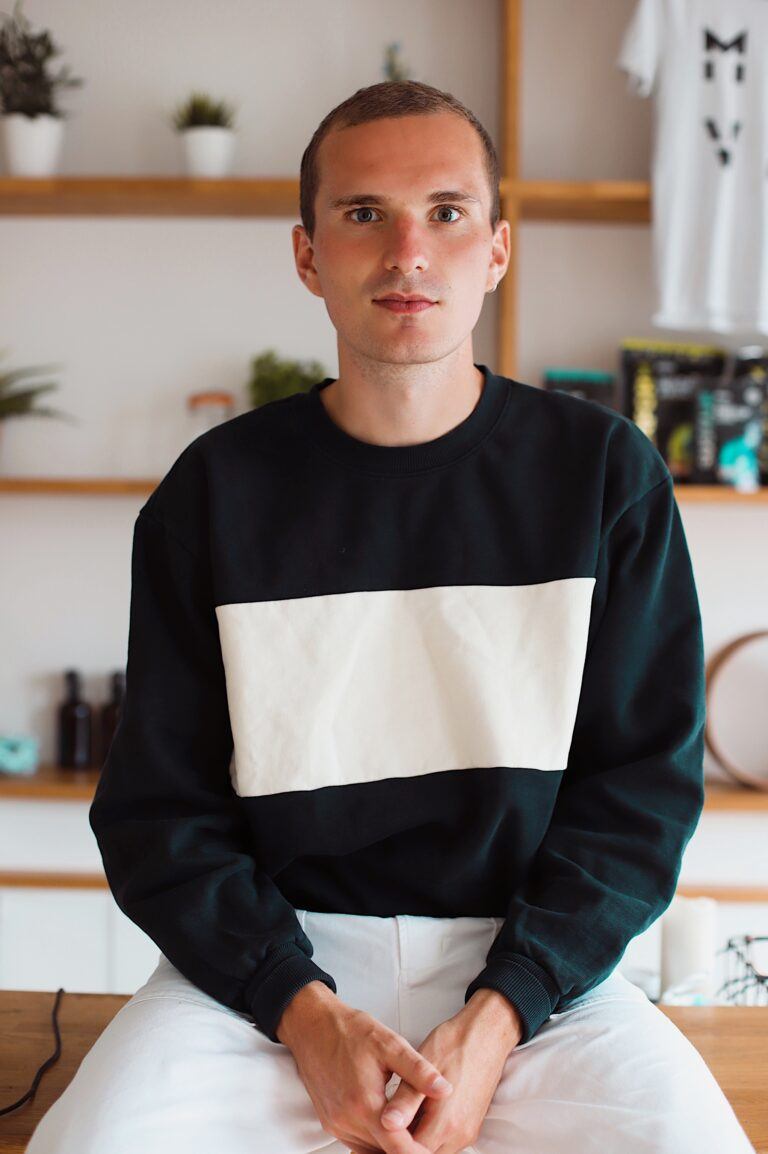 Your class is called Breathwork for Resilience. Are there specific techniques that students should expect to learn that help building resilience?
We use the breath as a vehicle to create a mild stress response in the body to better equip the body to process stress day-to-day. These techniques tend to be quite quick and often involve using the mouth to breathe so to create this activation in the body.
What essence are you hoping is transmitted through the practice that goes beyond just watching someone on a screen?
I'm not trying to transmit anything. I'm just being me teaching a practice that I believe has the ability to greatly improve one's mental and emotional state. If someone resonates with my energy and the energy of the practice then amazing.
What would be the one piece of advice you could give to the Wanderlust TV streamers to deepen the connection with a teacher during their online practice?
Listen to which teacher/s they resonate with and spend more time practicing under them and listening to them through things like podcasts. I firmly believe that the relevant teachers will appear in one's life when one is ready to listen to that and be guided by what they are saying.
Morning or evening practice – is one more beneficial than the other?
Nope. Depends on what you need and where you're at that moment. If you're looking to create energy in the body to start the day your practice is going to be very different from if you're looking to wind down at the end of the day.
Is there a person, past or present, who has influenced you to study and ultimately teach breathwork?
My first mentor Alan Dolan. It was his Breathwork workshop that I first stumbled into. An amazing Breathworker and an even more amazing human.