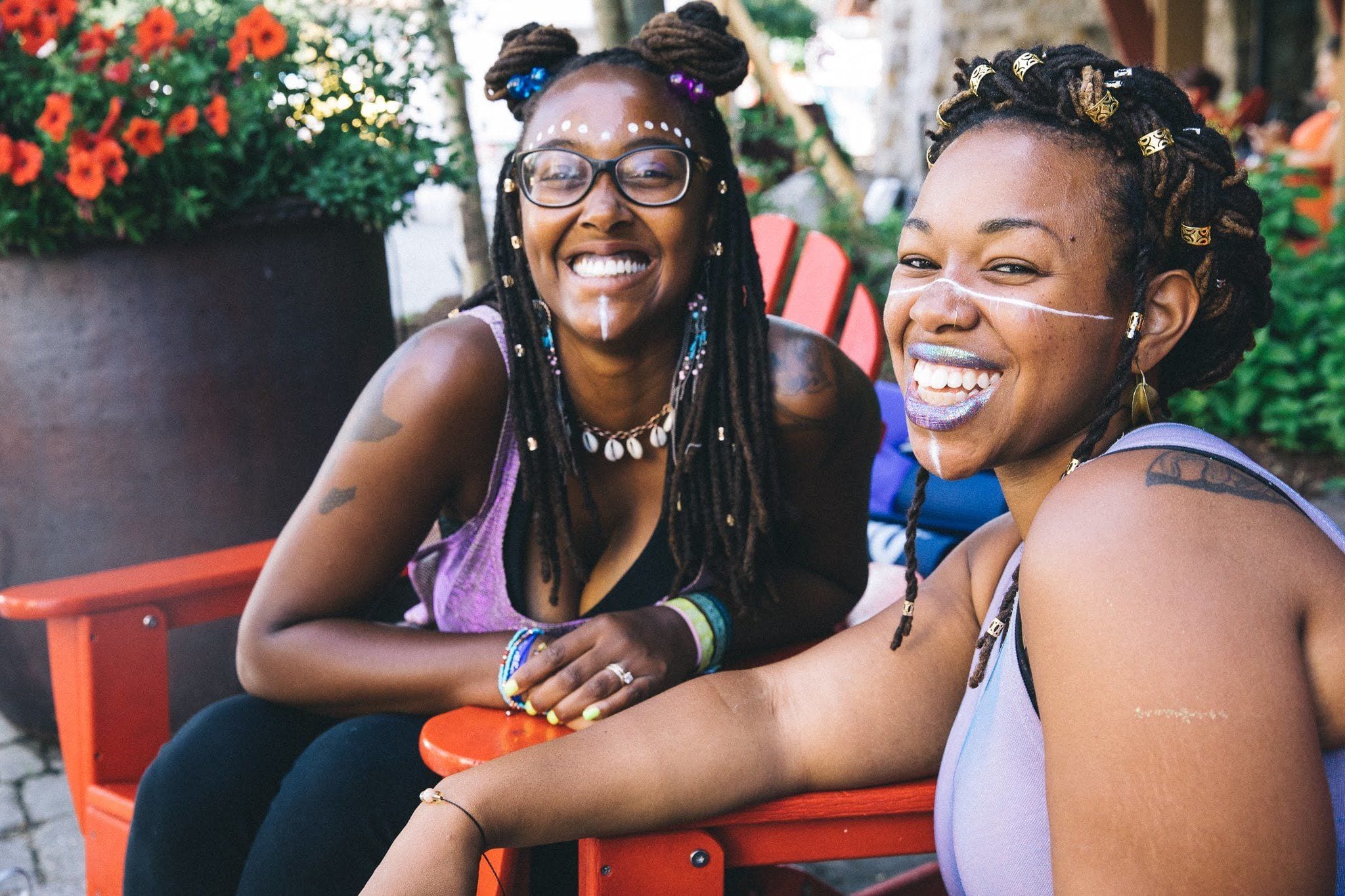 Rashia Bell is the founder of The Cristalline, and a Wanderlust Speakeasy speaker.
---
It's that time of year again—Festival Season is upon us. Crowds are united by a willingness to break out of comfort zones, release inhibitions, and an uncanny ability to sleep in a sweltering tent at any hour of the day. From millennials to seasoned "Burners," whether you are getting your yoga on at Wanderlust, wading in wellies and knee-deep in mud at Glastonbury, or you donned a flower crown at Coachella, if there is anywhere your crystals would be right at home, it's at a festival! Because somehow, whenever and wherever in the world these occur, the elements, the environment, and the people are going to challenge you.
I am going to date myself by sharing that when I was younger I was obsessed with going to Woodstock '94. I was far too young for my parents to actually let me attend, but was a fixated with bell bottoms and wearing all the wonders that made 70s fashion. I was convinced I either had been there in a past life, or most certainly had been born in the wrong era. Even with the lines, the lack of food, the rain and subsequent mudslide, the idea of the original Woodstock still managed to resonate with a sense of freedom and expression that I believe we all hope to encompass and experience at some point in our life.
So I found myself as newbie to the festival scene at my recent and only experience in these waters, attending Burning Man in 2018. It is something that was always on my radar, but that somehow found itself on my bucket list in recent years. I showed up armed with my crystals to be my offering to the playa community. I don't think there is any way to describe how much effort goes into the planning, the packing, the camp emails, the planes and hours it takes just to get there. The experience is truly an act of surrender. It is in this that you realize you can't control the elements, or the things that you might discover, experience or in the process learn about yourself.
Whether it's Burning Man or Wanderlust, festivals require you to trust yourself, trust your instinct, and to be open to each and every person you encounter (including the people that may or may not be wearing clothing while bike riding in the desert heat), and the things that they share openly and teach you. As such, here are a few crystals that can support these new experiences, their unpredictability, and both protect you and your energy field when you are festival bound.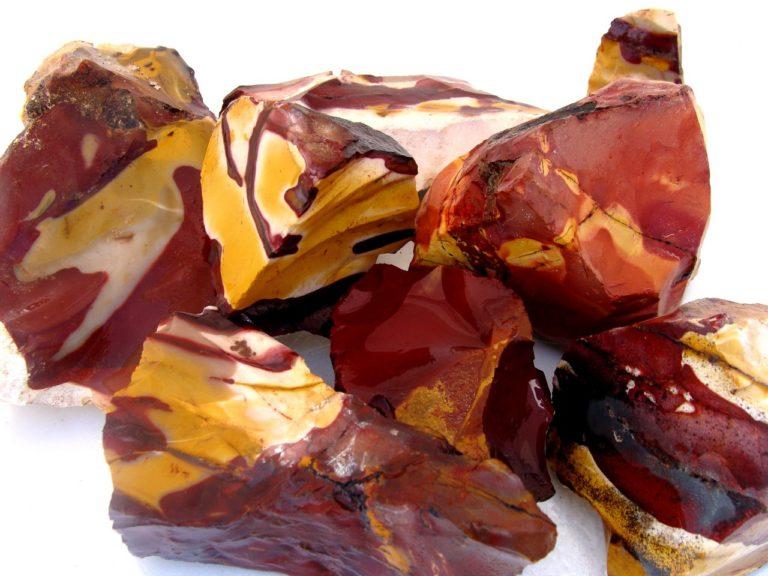 Mook Jasper
Mook Jasper is a vibrant and grounding stone that connects one to the electromagnetic current of the energy of the earth. It helps one with a sense of direction, which is key to navigating your festival and finding your "home" or tent in pitch black conditions. It helps one to maintain a youthful mind and body so that you can access your inner free-spirit. It's good at helping one see situations clearly to avoid danger, so that even in your freedom you remain safe. There is something really magical about the connection to the earth that you feel when as far as the eye can see, with nature's elements and creations on display. This energy is really powerful in allowing us to intuitively connect to our surroundings.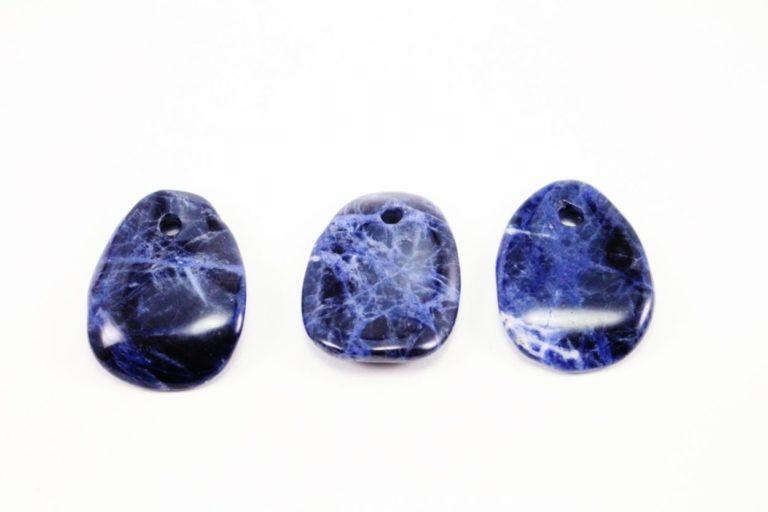 Sodalite
Sodalite is a stone that connects ones intuitive abilities, to their forms of expression, particularly those of a communicative nature. It is a stone that is defines our journey and while it can be useful in spiritual ceremonies or rituals, it also can be applied to a festival experience. It creates a sense of awareness where we can draw upon said experiences, helping us to accurately read the energy of others and of ourselves. With the self in particular, it helps open up the subconscious, and whether aided in that journey by plant medicines or other there are learnings that take place when we disarm ourselves to those vibrations. The person that we turn into when we don our feathers, fairy wings, and neon platform boots, has something to say! And we may want to listen and wear a bit of that self-expression, to strengthen our ability to use our words so that they are received as intended, back in our everyday life.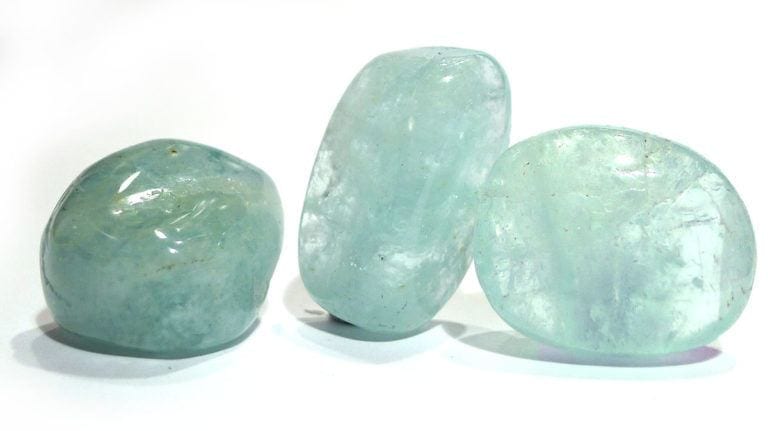 Aquamarine
Let's face it, it's summertime and it's hot! Aquamarine is a cooling water energy stone that brings welcome relief. As a cleansing and clearing stone, it may make you forget about the dust or dirt that you can't seem to escape. It also is a stone about communication, which is exactly what you need when you manage to lose your friends and can't find your way back. What's there to do but strike up a conversation with some other cool people, who may have a lead on an amazing performance, Finnish sauna, or sound bath taking place?! Before you know it you've got a new pal.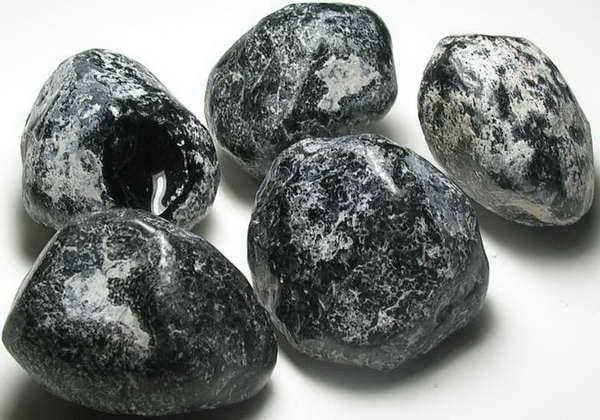 Apache Tears
Apache tears, are aptly named for the lost warriors of the Apache tribe, making them inherently connected to the Earth's topographical energy that is present in parts of the U.S. They are also a actually a unique type of Obsidian. Just like regular Obsidian, they are protective ground stones. They are unique in that they are also about finding enjoyment through your physical experience so you can live your best adventurous "Instagram" life, with this them a multi-tasking festival crystal. They protect you from negative energy and people so that you don't get in any sticky situations, and they shield your energetic body and keep you alert. This allows you to bring on the fun!
Wherever festival season takes you, be sure to take these crystals with you for the ride.
—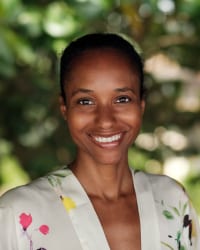 Rashia Bell is a co-founder of The Cristalline. A graduate of both the Fashion Institute of Technology and the New York School of Interior Design, she has spent the past 10 years growing her Design and Consulting company, The Gray Box Group. In looking to gain a greater understanding of the energetic and healing powers of stones and other healing modalities to incorporate them into interiors, Rashia has completed two Crystal Healing certifications from The Crystal Academy of Advanced Healing Arts, is a level 2 Usui Shiki Ryoho Reiki Healer and has completed yoga certifications in English and Spanish. The foundation for The Cristalline's design process is specializing in personal healing work, and Rashia has lead workshops for all ages, private events, and retreats around the world. (Photo by Matt McConnell Photography.)