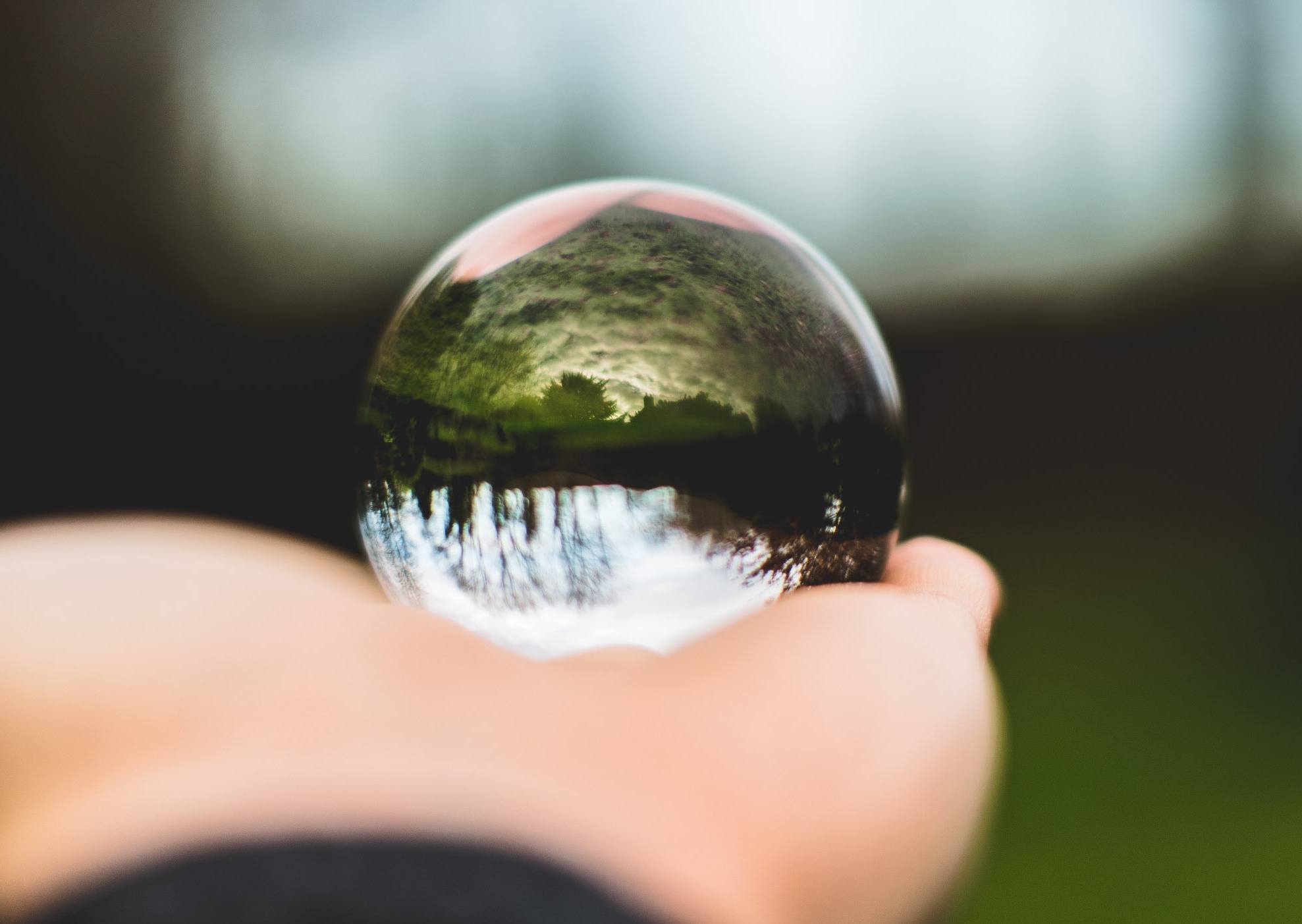 Photo by Arthur Osipyan
Weren't sure how tarot related to practice? In this series, Wanderlust teacher Elizabeth Crisci does a monthly reading to explore how seasonal energies may show up on the mat.
Get your own tarot reading at any Wanderlust 108 OR Wanderlust 2-day city Festival this year. Tickets on-sale now! Or, learn from Elizabeth directly in Wanderlust Stratton this June.
---
Winter is the time for deep internal transformation. It's a powerful time when you are asked to look inward and strengthen your emotional and mental self. While it is a great time for a fiery and sweaty physical practice, it serves to remember that the aim of intense physical practice is to bring aid you in settling down for meditation and introspection (pratyahara, dharana, dhyana).
Whatever you hold in your heart through the winter will become your bounty in the seasons to follow, so be a snake and shed your skin this month. March is quite powerful as it's the last bit of winter and the beginning of sweet spring. As such, I asked the deck this month: "What is holding us back from transformation? What is the way forward?"
Our deck this month is the Claude Burdel, 1751, a variation of the Tarot de Marseilles. While the Rider-Waite-Smith deck is considered classical at this point, and it's certainly widely used and recognized as the Tarot deck, the Tarot de Marseilles predates it by over 150 years. While the game of tarot originated in the fourth century, the Tarot de Marseilles is the first deck released for the purpose of divination in 1709. A few decades later, master card maker Claude Burdel released this version in Frigourg, Switzerland. The particular deck I have is a limited edition run of the Claude Burdel, 1751 Tarot released in 2015.
This month I used a different spread, one I improvised for this reading but exists in many variations among readers. It's a basic inverted triangle with the first card representing the main answer to your reading. Subsequent cards give further information. I drew one card to represent what holds us back, and then two sets of cards to represent possible outcomes, one where we successfully transform/shed this energy and one where we do not.
What holds you back? The High Priestess reversed
Outcome of transformation: The Ace of Cups and the Page of Coins
Outcome of holding on: The Ace of Wands and the Lovers reversed
Looking Back
This is really a great reading to contemplate this month, and it could not be more indicative of personal power. In the first position "La Papesse," the High Priestess, is reversed. The High Priestess represents several aspects of femininity as classically defined in Yoga, think Yin. She is passive, deep, and turned inward. The High Priestess moves from intuition and a steady connection to Self. Reversed as it is here, the card represents a loss of the self. A disconnect, often through the opposite of introspection. This is a clear warning that external seeking is a mistake right now.
The reversed High Priestess is far too concerned what others think. She wants approval from people around her and is never satisfied, even when she receives it. There's a fire to her searching as well, a restlessness. While the winter time is a great time for heat building practices like Vinyasa, this month Restorative and Yin Yoga styles will empower you. It's a great time to try a sound journey or group meditation class.
Outcome of Going Forward
Two outcomes lie before you: One in which you nourish and support yourself and prepare to blossom in the spring; and one where your fire burns out your passions and partnerships. (Gulp!) On the right we find the Ace of Cups and the Page of Coins and on the left the Ace of Wands and the Lovers reversed. Interesting to note that the Ace of Cups and the Ace of Wands are in opposite positions in this reading and these two cards are also in many ways opposite from each other. The Ace of Cups is the power of femininity and water while the Ace of Wands is masculine and fire. It's remarkable to see them in this reading, representing your motus operandi in these two different scenarios.
The Ace of Cups appears with the Page of Coins, a sturdy backbone, hard worker and a somewhat mystical being who is enthralled in his work. The Page of Coins is glad of the work itself and his commitment carries him through the difficult or mundane, just as how the effort of your practice is meant to be with you moment to moment. Use joyful effort to greet both familiar and unfamiliar obstacles in your yoga practice. The Page cards are sometimes represented as Princesses in other decks and in contrast with the Knight, the Page is a softer side of the suit represented. In this case the Coins suit represents Earth element, abundance and financial gain as well as success and in the case of this card, a kind of satisfaction. This outcome is saying that turning inward and using a soft, heart centered approach will help you bloom abundantly this spring.
Outcome of Dwelling
On the other hand, the Ace of Wands is coupled with the Lovers, reversed. There is a continued trend here of seeing cards from the previous month's reading (despite different decks each month), so the Lovers is a repeat from February. You may remember that the Lovers is a card that also represents commitment, typically of a romantic nature and it can also include any type of partnership or object of devotion. To see it reversed indicates an imbalance, relationships gone awry, coupled with the Ace of Wands the source of the trouble right now is forceful will, too much fire, too much passion, a heat that burns out and burns things up.
Have you ever had the experience of practicing Sun Salutations while you are really angry? I have experienced myself become more and more agitated as I continue these repetitive heat building postures. I remember speeding up more and more, my breath louder and louder, if I had walked out of the room at that moment I may have snapped someone's head off for getting in my way. This is one of the ways that introspection in your practice can be a cathartic experience. I did not walk off of my mat in anger, I continued through Warriors, balances, long seated postures, a supported Savasana. I released my anger that day and found sweet rest by surrendering and accessing the High Priestess within me.
Your ability to be with yourself is powerful, use these next few weeks to enjoy introspection and spend the best quality time with yourself. Yes, it will be the best thing for the valuable relationships in your life, and more importantly, it will be the best thing for you.
—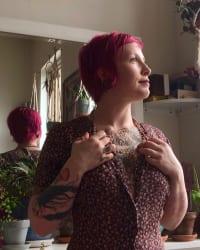 Elizabeth is a yoga teacher, mala maker, and ritual practitioner living in Bushwick, Brooklyn. Her art and practice are inspired by her grandmothers who taught her craft and divination respectively at a young age. She grew up in a matriarichal family, a descendent of two yoga teachers (her maternal grandmother and great grandmother)— this life has been in her blood. Elizabeth has studied with many brilliant teachers and she's so grateful to Alan Finger, Elena Brower, Jillian Pransky and the Katonah Yoga lineage for their influence and wisdom. Elizabeth teaches public classes in Manhattan and Brooklyn and offers private yoga as well as Tarot readings in person and online. Find out more about her and her work at love-by-e.com.