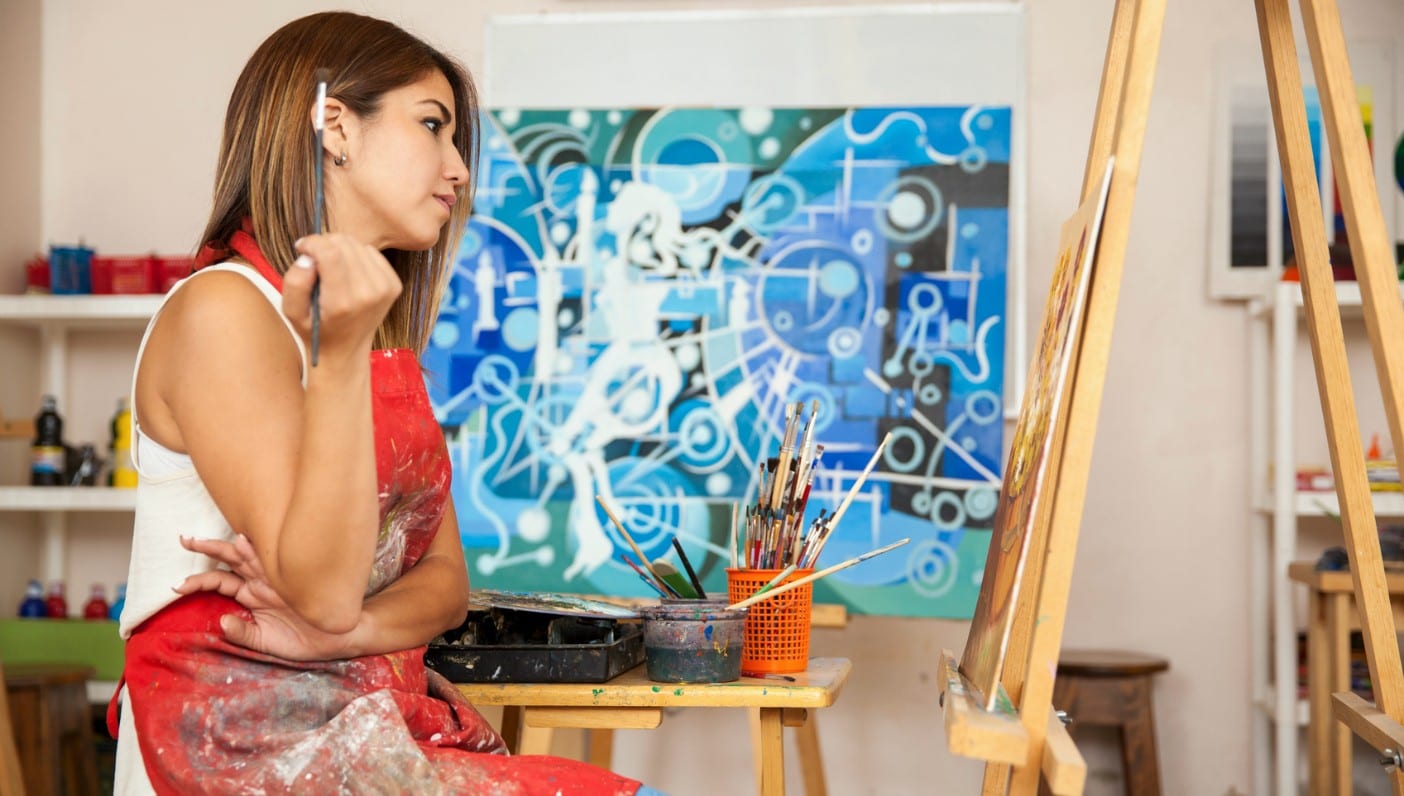 When you're stressed, tired, or just plain overwhelmed, self-care is often the last thing on your list. Research shows that making time to play a little every day, finding balance between work and life, does wonders to ease fatigue, increase health and rejuvenate the senses.
But how to begin? Start by grabbing something to write on. On the left side of your paper, make a list of 10 things you'd love to be able to do. Some of these might be big goals, like planning a trip abroad or mastering a perfect handstand, and some might be little, maybe journaling every evening or grabbing a coffee with friends. Then on the right, make a list of everything you honestly do in a week. Now, compare the two columns.
You might be surprised with what you see: I was. Why are all the awesome things I love to do on the left, and why don't I do them more often? We're much more likely to make time for the things we feel we need to do, and push away the things that really make us happy just because they're lower on our list of priorities.
So how do we bring some awesome back into our lives? Simple: Start small. Each day set aside 30 minutes to decide on one thing from the left you want to bring into your life and then do it. This doesn't necessarily mean jumping on your computer and booking the first flight to out to Bali… The process of taking back your life more simply (and cheaply) means figuring out what sparks your interest, and moving mindfully in that direction. Not even sure where to begin? Here are some mindful hobbies to get started.
Self-Improvement By the Numbers
Interested in self-improvement? Check out tantric numerology. While the study of numerology generally relies on the calculating the significance behind important life dates, only tantric numerology ties in the Kundalini teachings of Yogi Behran. Like a personality test for your soul, your life-path numbers can point you in the right direction to tailored mantras, meditations, and yoga exercises to help strengthen weak points in your emotional and physical body.
Write it Off
If you're into writing, make the choice to keep a journal. Kick it up a notch and do it Bullet Journal style! A bullet journal, or Bujo for those in the know, is a customizable and forgiving organization system for your thoughts and to-do's. The beauty of the Bujo system is that it's endlessly adaptable and physically tangible. Rather than keeping a mess of notes and ideas in your phone or on the computer, it's right there in your hands. You can hold it, mess it up, love it, look at it, and be proud when you finish it. And with the adult coloring book craze in full swing, Bujo's are seriously cool. So cool that they've sparked a wave of Bujo societies and meetups where you can go, meet fellow journalers and share ideas, tips, and tricks for keeping your life in order. Delightful paper goods and friendly writers? Sign me up.
Learn for Learning's Sake
Take a class! It's never too late to start something new. From healthy cooking classes, to aerial silks, glass blowing and vermiculture, check out what's around you. Placing value on yourself and the way you spend your time sends a message to the world that you are worth it, that you are more than just your job.
Make New Friends
If you need some time out of the house, look into joining a monthly meetup group. Aside from the usual beach yogis and adorable dog park get togethers, how about checking out something a little different, like an urban gardeners group, or your local fermentation society. If there's nothing like that in your area, maybe it's time to host a pickling party of your own.
Keep Company With Characters
Love to read? Start a book club. What's better than a getting together with your friends and discussing the latest bestseller? Getting together with your friends to discuss the latest best seller with wine, and maybe snacks, or maybe that new appetizer you learned in cooking class and oh, some of that new kombucha you just made, you know, from your last meeting with the fermentation society. See how it's all coming together?
The trick to keeping all this going? Put it on the calendar. It's much more difficult to skip out on things if you've already slotted the time for them. In the time it takes to watch one bad primetime TV program, you could be catching up on your reading, learning a new healthy recipe, or even meditating, the ultimate form of self-therapy.
If you think that scheduling by itself isn't enough motivation, hook a friend along with you. It's infinitely more difficult to bail on activities if you have someone holding you accountable. And believe me, you'll have to hear about it for weeks if you decide to snooze past your sunrise alarm to bail on that hiking date.
Keep this up for a few months, and make your original list again. I guarantee you'll be closer to living the life you want.
—
Nicole McLaughlin is a freelance writer living and working in San Diego. She focuses on healthy living, recipe development and exploring the role mindfulness plays in leading a balanced life. Sea salt and chocolate are her weaknesses, as is the promise of a good time. For more of her musing on life, the universe and everything creative, follow her on Instagram.