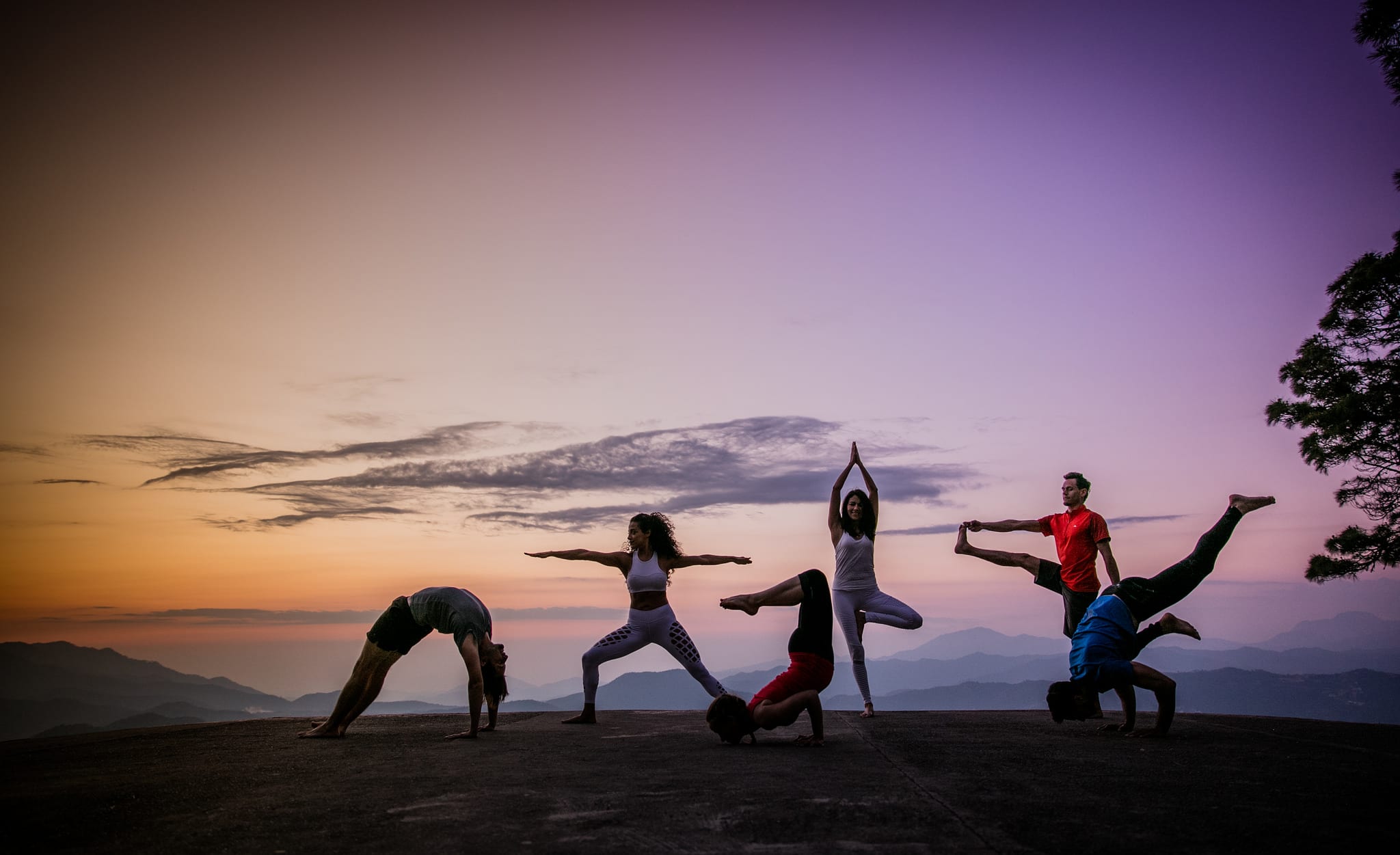 Photo taken at Wanderlust Valle de Bravo
Though often surrounded by students or other people—just as any non-traditional job that requires you to go it alone—teaching yoga full-time can be a lonely experience. This isolation can be particularly hard-hitting for yoga teachers, as it can be tough (OK, nearly impossible) to make a living solely teaching group classes in studios. Most yoga teachers supplement their income with other gigs, or teaching private lessons. It can be difficult to connect with the students who'd resonate with you most: It's just such a big field.
At the same time, as the yoga world continues to explode in popularity, individual communities can get lost in the shuffle. Some teachers experience a desire for connection after teaching training; the desire to continue building relationships with new people and be part of the bigger mindfulness community. This certainly was true in my life: After completing my yoga teacher training with a group of strangers, I realized how much my awareness of self and perspective of the people around me expanded. At the time, there was no centralized place to find yoga practitioners online at the time.
Rather than thinking about such a community as a place where teachers would be in competition with each other, I envisioned an online hub where all could shine—particularly those teachers who may feel underrepresented in traditional yoga media. As a nonbinary person with a life-changing muscle injury, I have a personal reason to want to make the yoga world more inclusive. After much ado, Setu Community was born.
What is Setu?
Now an online directory of almost 300 yoga teachers, Setu began with a photo shoot of a couple of yoga practitioners in Washington Square Park in New York City. In addition to being a directory and online community where teachers, students, and yoga enthusiasts can all come together, we also have online yoga classes led by yoga practitioners affiliated with Setu. We host monthly events in New York, which bring people together for yoga asana and compassionate conversation. We have plans for more in 2019. Through it all, we aim to create welcoming spaces where people can gain a greater awareness of themselves.
When I started Setu, I could never have predicted how much it would grow in the first year. But it caught people's attention and was affirmed by the ways people wanted to contribute to its success. A friend offered to build the Setu website as a gift; another friend offered to create a mission video, and several others gave their support in ways I couldn't have imagined. Through them—and the hundreds of people in our community—I realized that other people are hungry for the same kind of community and forum that I was.
I think that people connect with Setu because right now many of us are looking for ways to take positive action. We want to bridge our communities and build positive relationships. Setu offers not only this kind of community-building, but also an opportunity for people to make new relationships and grow their awareness of people outside of our inner circle. It also empowers people to stand strong in their identity. It's a space of solidarity amidst difference for the aim of collective change.
Join us!
The Setu directory is the foundation of our community. It is free and open to any practitioner with 200 hours or more of yoga training. Our directory welcomes practitioners who are actively providing classes as well as those who did the training for personal education. Each person's presence represents a vote for inclusive yoga spaces. To join, simply fill out the form on our site.
As we move forward, we intend to take actions that lead to real change. We're working on partnerships that connect us more deeply with other yoga organizations. The first one we have lined up is with Cultivate Union, a non-profit committed to deepening the impact of yoga and meditation in Atlanta, GA. We jointly received a #HereToBe grant from lululemon to support continuing education for yoga teachers, which we'll be launching in late December.
It all comes to this: Yoga is more than just a studio experience. When we socialize with people in a yoga studio, we open ourselves up to participating in a bigger world. We welcome people into our lived experience and learn from them. We all need this. Yoga means union and it's more than the union of one person's body and breath, it goes to union of us as a community.
For more information and to get involved, follow @setucommunity.
—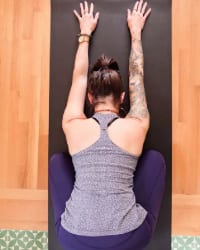 Libby Nicholaou started Setu after completing her 200 hour yoga teacher training. She loves introducing people to yoga and highlighting the many teachers who are passionate about the practice. She lives in New York with her dog Dixie and partner Ivan.