LARABAR
LÄRABAR. Food Made From Food.
At LÄRABAR, we believe that the foundation of a sound mind, body and spirit is derived from what you eat – and what you eat is most delicious and satisfying when it's in a whole, natural state.
That's why we are passionate about creating delicious, convenient, real-food snacks. Each LÄRABAR flavor is made with just 2-9 simple, recognizable ingredients.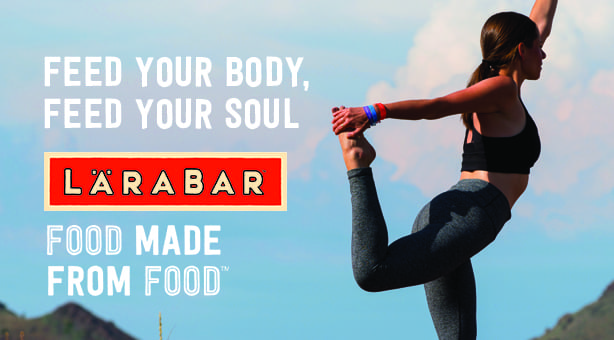 Whether you are gluten free, dairy free, vegan or just looking for a wholesome snack, we've got you covered. And while you will never find GMOs in our bars, what you will find is the magical combination of only unsweetened fruit, nuts, and spices!
Look for us at Wanderlust to try a few of our favorite LÄRABAR flavors and our newest real-food snack — LÄRABAR Protein. LÄRABAR Protein packs 11 grams of plant-based protein from peas and nuts in each bar to fuel your flow and lift your vitality.
Enjoy the energy!