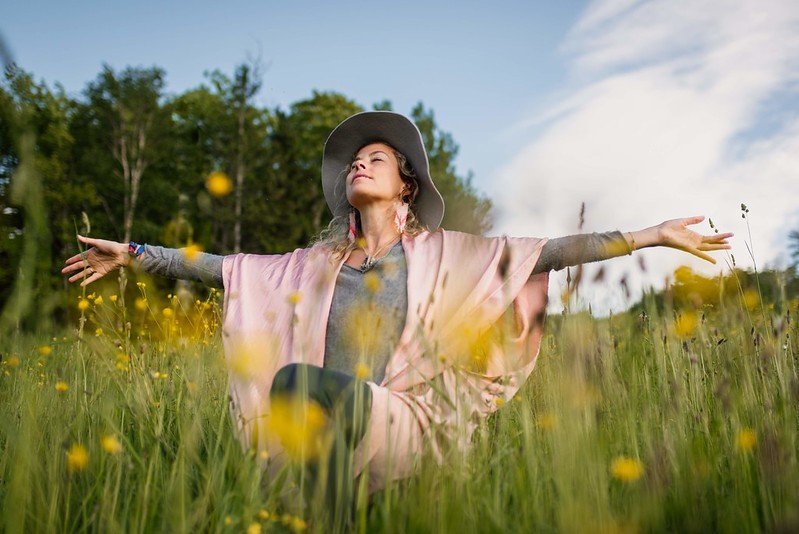 How can an Oil do all that?
An Essential Oil is the essence of the plant, distilled, to connect you back to the power of nature. Inside many plants, hidden in roots, seeds, flowers, bark, are concentrated, highly potent chemical compounds. Every essential oil has its own unique chemical profile, but most oils can be categorised as having either uplifting or calming properties.
When you open a bottle of pure, unadulterated Essential Oil your senses are awakened, responding to the naturally occurring aroma. These natural compounds travel to the limbic area of your brain, where moods and memories are stored and generated. The compounds naturally transform the way you think and feel. Regular use begins to create new pathways for thoughts, feelings and behaviour.
Here are three simple ways you can introduce Essential Oils into your Self-Care practice.
Partnering Essential Oils with a Yoga or Meditation Practice can be very powerful. It can hold ground and centre us more deeply & quickly. Apply a drop to your palms and inhale deeply at the beginning of your practice to help settle you.
Using Essential Oils for relaxation and sleep is very useful to help you unwind. Apply a drop of a calming Oil such as Lavender to your pillow at bedtime and the aroma can comfort and soothe you in the night should you wake.
Add a drop or two of Essential Oils to your evening bath. When added to Epsom salts we get the benefits of deep muscle relaxation from the Salts and the emotional relaxation from the aroma of the Essential Oils.
1 cup Epsom salt + 10 drops Lavender oil
Instructions
Add Lavender oil to Epsom salt and stir together.
Draw a warm bath and add ¼–½ cup of Epsom salt to the tub.
Please always choose therapeutic grade Oils and ensure you have good guidance around safe and effective use. My top 5 oils for emotional wellbeing are Wild Orange, Lavender, dōTERRA's Balance Blend, dōTERRA's Elevation Blend and dōTERRA's Serenity Blend.
Amelia leads free Starter Sessions to learn more about the Oils. You can book a Session here https://www.ameliayoga.co.uk/classes or connect with her on instagram @thearomayogini.
—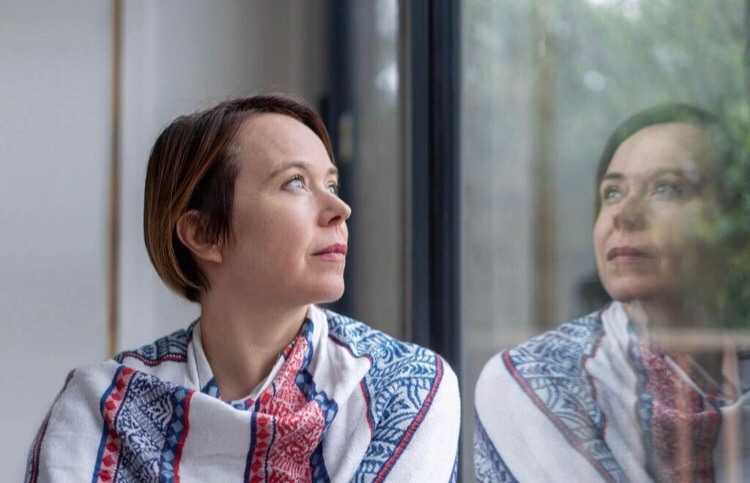 Amelia has a long standing Yoga & Meditation Practice rooted in the traditions of Tibetan Buddhism, Hatha, Katonah & Yin Yoga. She has been working with Essential Oils for over 5 years integrating them at home to care for herself, her family, students and clients in a completely natural way. Amelia teaches Aroma Yoga combining both her passions in one therapeutic modality, as well offering stand alone educational sessions for Essential Oils.
Amelia has found the practices of using Yoga and Essential Oils provides a deeply healing space within our bodies and homes. This give us an opportunity to find balance and a natural rhythm to our lives.