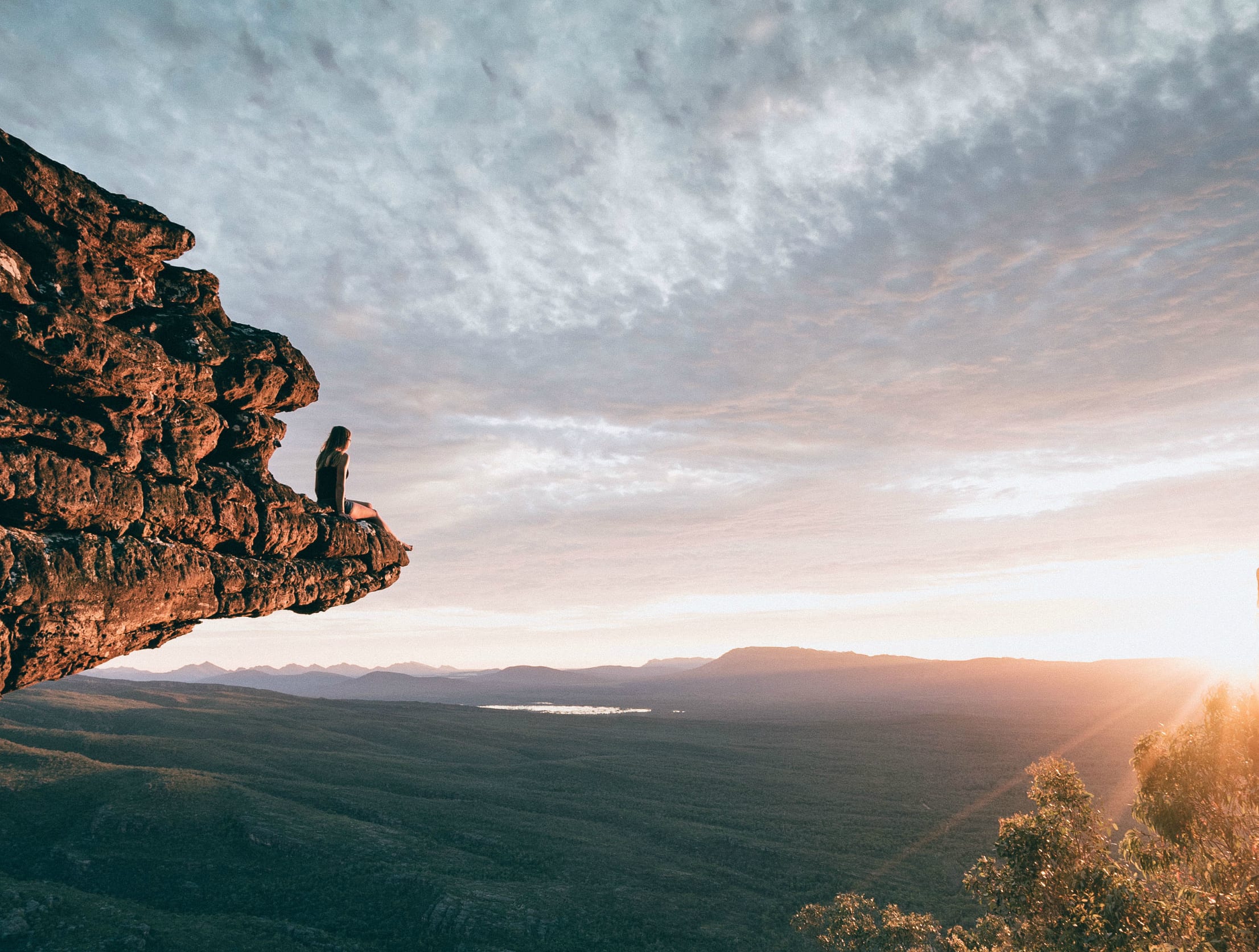 Photo by Manuel Meurisse
We touch down in Brisbane for Wanderlust 108 on Oct 19, 2019! What's trending in wellness in Australia.
---
Accessibility to Adaptogens and Ayurvedic Eating
There's been a buzz around adaptogens, gut-health, and Ayurvedic diets for some time now, but it's recently become much more mainstream in Australia. 

According to Good Food, an Australian food-focused website, a 2017 APS Stress and Wellbeing Survey revealed that, "Australians anxiety levels are the highest they've been in five years." Enter: foods and supplements that can help fix that. 

Through the introduction and incorporation of mood-boosting, stress-relieving ingredients, food can become a valued source for mind-body connection.
Restaurants, cafes, and bloggers, have been popping up from coast to coast to help Aussies navigate a new way of healing the body, and in turn the mind, from the inside out. On the menu, and on the blogs? Adaptogens and superfoods. These eateries and influencers have been making these new ingredients, and new information, both more accessible and easier to digest (in more ways than one). 

Reece Carter, dubbed the "Garden Pharmacist" in Australia, helps to break down the mystery around adaptogens, gut-healthy foods, and how to create healthy masterpieces at home on his blog.
For those who are looking to get started in simple, small, ways—like swapping their coffee for a chaga latte instead, or experimenting with Ayurvedic eating—they can now turn to restaurants and cafes for mindfully crafted meals. Places like Nalinis Ayurvedic Kitchen, which was featured on Good Food, and Matcha Mylk Bar offer up a host of adtopgen-laden, superfood-stuffed, ayurvedic-diet-friendly, whole-food menu options.
Now that Australians have been introduced to these powerful elixirs, we're curious to see what the coming years' APS Stress and Wellbeing Surveys will reveal. Until then, keep the turmeric, chaga, and moringa coming.
Native Traditions and Utilizing Nature for Healing
Australia is looking to it's aboriginal people to bring past healing traditions to the present. Tradition holds a special, sacred space in Australia, and honoring the culture of Australia's Aboriginal people is becoming more and more apparent. One showing of this is the inclusion of a thousands year old practice, the smoking ceremony, in Australia Day celebrations.
Yuin Elder Uncle Max Harrison helps to explain the tradition of smoking ceremonies on the Australia Day website. In a video, Max says that smoking ceremonies can be "a gesture of good will, bringing people together, and healing, there's smoking when there's a burial, there's smoking when there's a celebration, and there's smoking for clearance and healing also…" adding, "it's not just about lighting up a fire, it's about how we light that fire."
Many of the traditional ceremonies of the Aboriginal people call upon elements found in nature that are native to Australia—from bush leaves to different types of tree bark and wood. Various elements are used during the practice depending on what the desired outcome is of the ceremony.
Some wellness spas throughout Australia have adopted similar practices. In honoring the importance of culture, treatments offered weave in traditional practices of Aboriginal people, like utilizing natural ingredients from native plants—desert salts, clays, and scented emu bush for healing and wellness.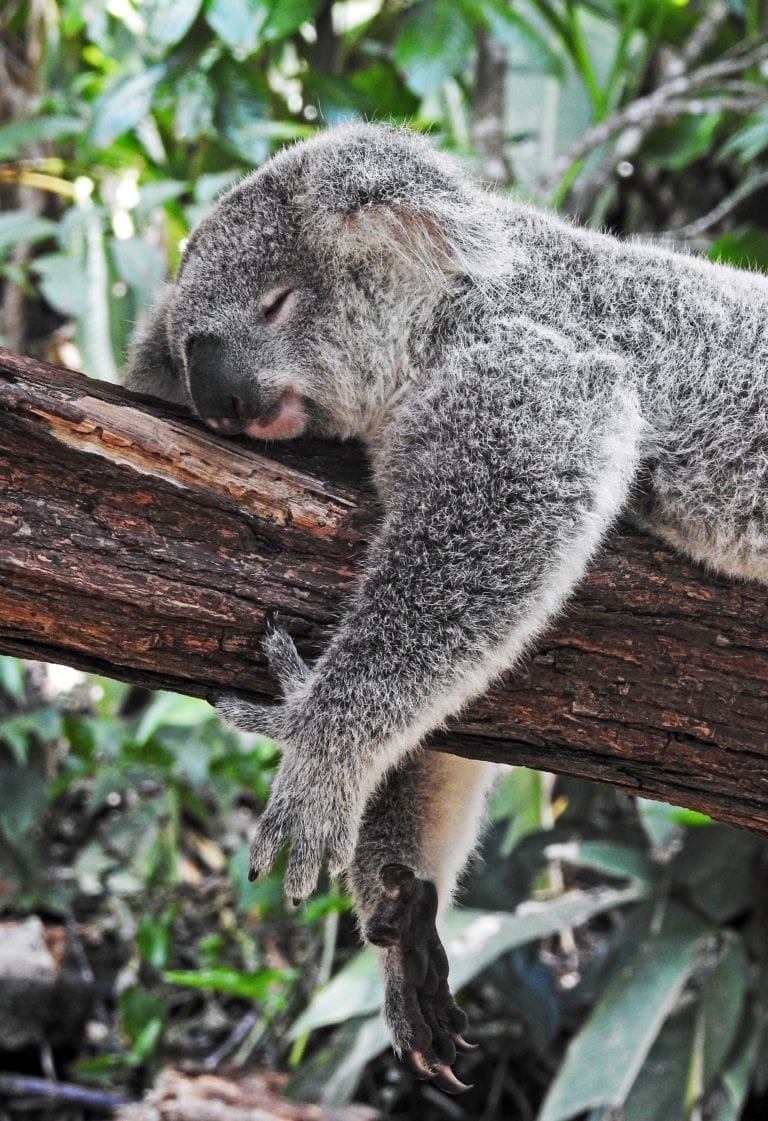 Food Foraging
Clearly turning to the elements isn't a new concept for Australians when it comes to wellness, what with so many amazing resources within reach. Foraging through nature for food is a practice that's recently been picking up steam, though. Amy Taylor-Kabbaz of Happy Mama told us that, "Chefs are using native plants and ingredients found in the wild and it's really gaining popularity." 

Workshops are even offered to help people find ingredients out in nature to incorporate into meals, and healing remedies.
Amy let us know that foraging workshops are offered in Sydney by Diego Bonetto. One such workshop offered by Diego is a wild food and medicine workshop that promises to help attendees "learn how to identify plants and forage for wild food and medicine." 

These workshops can be a great jumping point to learning to forage on one's own. This new knowledge offers up the opportunity to then be able to take advantage of all of the delicious and nutritious native plants nearby that have been overlooked.
Finding Friends through Fitness
Technology and fitness have a way of bringing people together—and Aussies are no exception to this trend. A simple Insta search turns up hundreds of inspirational Australia-based wellness leaders who are motivating and uniting the masses. Kayla Itsines, with over 10 million followers worldwide is likely the most well-known, bringing together millions of people with her fitness guides. Just take a look at the #BBG hashtag, and you'll find millions of devoted followers who are enthusiastically cheering for, and encouraging, each other from across the globe.
We also can't get enough of yoga-couple Claudine and Honza Lafond, who run YogaBeyond, transplants who now call Australia home. Through their wide-reaching Insta platform (492K followers), they organize yoga retreats and hiking excursions. Others have even found ways to turn technology into a real-world tool. Australia native Colin Tilini, for example, built the GymBud app to allow users to connect with fellow fitness enthusiasts to book trainings together and keep motivation high.
Natural and Reef-Safe Products
Recent news revealed that Australia's Great Barrier Reef is experiencing bleaching as a result of exposure to toxic ingredients. Turns out, those damage-causing toxic ingredients can be found in many sunscreens. Locals and visitors alike have taken heed of these recent discoveries and are now opting for reef safe sunscreen to protect their skin, as well as the beloved reefs. Some places in the world have even gone so far as to ban sunscreens that have the potential to harm the reef.
If you want to jump on this reef-saving, skin-protecting bandwagon stick to mineral-based sunscreens, and keep an eye out for ingredients that can be especially harmful to coral like Oxybenzone, Octinoxate (aka octyl methoxycinnamate).
But, it doesn't stop at the reefs. Australians are also taking steps in the beauty industry to alter their impact on animals, the environment, and themselves, too.
Potentially harmful chemicals and ingredients like sulfates, parabens, propylene glycol, methylisothiazolinone (aka MIT), and triclosan are now banned from Australian cosmetic products entirely. Many cosmetic brands are also adhering to cruelty free, and sustainable practices. Sourcing natural, organic, and even local ingredients, using eco-friendly, recyclable packaging, and ensuring that products are dermatologically tested, and not tested on animals are practices that are increasing in popularity.
The beauty industry can certainly be tricky to navigate—but Australians are lucky to have a plethora of organic and clean beauty bloggers to help them cut through the BS. Our favorite is The Nourished Life, which not only breaks down brands, but explores what different types of products can do (did you know exactly how a "serum" works? Yeah, neither did we).
Wellness is a state of being and a way of living. For some, a wellness practice could be laying in a hammock, listening to a podcast, watching the clouds roll by; for others it's bounding up a 14,000-foot summit, blood pumping, adrenaline screaming. There's no wrong path to take on the journey to mind-body wellness, and there are countless interesting and inspiring trends within the wellness world to get you there. 

We hope this series will bring new practices, new experiences, and new thoughts around wellness, and how to find the perfect recipe of what works for you—wherever you are in your wellness journey, and wherever you are in the world.
—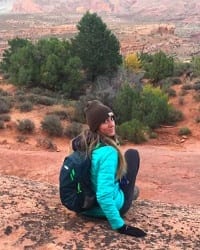 Maggie Peikon is a New York native, writer, and sufferer of insatiable wanderlust. An avid endorphin seeker she has a constant need to be moving, seeking adventure in all she does. She is a lover of travel, daydreaming, fitness, thunderstorms, and her dog, Finley. Despite the fact that she has to take medication daily due to a thyroidectomy, Maggie still believes that laughter will always be the best medicine. Follow her musings on Instagram and Twitter.