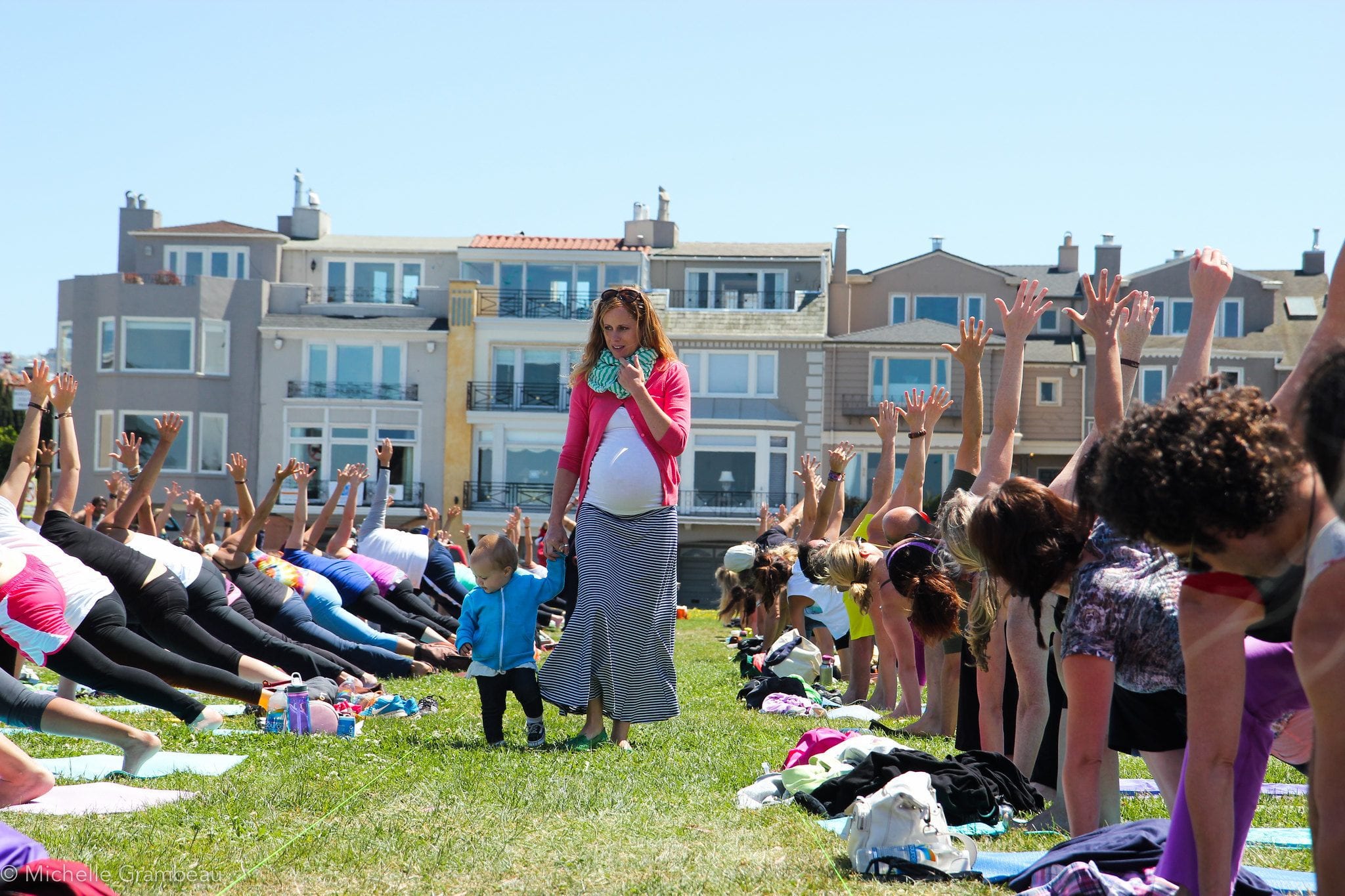 Photo by Michelle Grambeau
Becoming a mother is one of the most beautiful and transformative times in a woman's life—and yet, it can also be one of the most challenging, frightening, and lonely periods. This was all at the forefront of Leah Hartofelis' mind when she founded her Long Island yoga studio Breathe N Flow Yoga nine years ago. A mother of two, (or four, "if you count the two yoga studios,") is a teacher and long-time student of yoga, who specializes in pre- and post- natal practices, meditation, and breathwork, as well as vinyasa and yin yoga. A self-described "yoga mama," Leah strives to create a nurturing community for students to cultivate and discover peace, joy, and balance.
"Since we opened the first studio in Freeport, Long Island in 2010, our intention has been to serve families," Leah tells me when we connect over the phone. "The idea is that even after our mothers give birth, they have a place and a community to keep coming back to and to grow with." In accordance with these goals, the Breathe N Flow schedule offers a variety of classes from group classes for expecting mothers, kid's yoga classes, gentle flow classes, yin and restorative yoga classes, and more.
Each year at Wanderlust, my eye always immediately goes to the yoga mamas, because I know about the strength that it takes to be able to continue your practice. – Leah Hartofelis
When Leah began practicing yoga around the time that her first born son (who is graduating from high school this year) was a toddler, there weren't many yoga studios around. "It wasn't like it is today," saysLeah. She started taking what she calls "yoga-lates," or "yoga-influenced" classes. "I got to enjoy a little influence of yoga—but I didn't truly begin to understand the benefits of a full yoga practice until my second son was born and I began practicing regularly," she says.
Leah recounts how she actually found out that she was pregnant with her second son after feeling unwell following a yoga class one day. "This was really a turning point for me," says Leah. "During my second pregnancy, I really became interested in the ways that yoga can be done safely to help to alleviate some of the common discomforts of a pregnancy."
From Student to Teacher
In her quest to obtain more knowledge about the yogic practice and her desire to share it with others, Leah completed a 200-hr training at Sonic Yoga in New York City, a 500-hr training with teacher Cyndi Lee at OM Yoga Center, as well as trainings in restorative yoga with Judith Hanson Lasater, and a Prenatal Yoga certification in the Barnes Method.
Today she works closely with her longtime mentor Elena Brower. Even while directing two studios, teaching weekly classes, leading Breathe N Flow's 200hr Teacher Training, and mentoring new teachers, Leah is constantly learning and exploring.
"We yoga mamas are always operating on a busy schedule," says Leah. "But yoga allows us to find balance and clarity through the breath, so that we are stable, no matter what else may be going on." Leah's goal is to bring the techniques and tools that have helped her find clarity in her own life to her students, so that they may learn to incorporate the yogic teachings and find joy and a deep awareness in all aspects of their lives.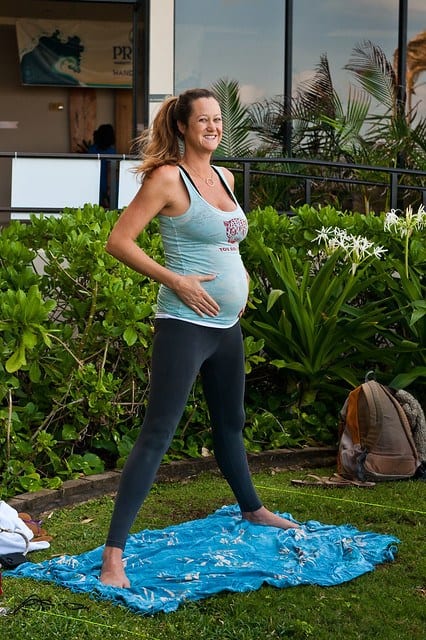 Prenatal Practice
The prenatal yoga practice allows women to find strength, flexibility, and stability throughout their pregnancy. "The body is going through many changes," she says, "so preparing for birth and mothering requires a practice that is both strengthening as well as restorative for the body and mind."
Much of the teachings that Leah offers are centered around breathwork to help prepare mothers-to-be to have the best possible experience during the birthing process. "One thing I always tell my yoga mamas, is that the one tool that you have that you don't have to remember to pack is your breath," says Leah. The practice is also geared towards alleviating discomfort in common areas such as the hips and lower back through safe, guided movements. "But what is truly the most important aspect to a pre- and postnatal yoga class," Leah tells me, "is the sense of community. We lift each other up."
This June, Leah is bringing her teachings to Wanderlust Stratton, where she will be offering three classes. The first offering is one of Leah's signature open level classes called Breathe, Flow, and Meditate. The second is a guided meditation workshop called "Take Five," in which she will offer practical tools and skills to find moments to meditate in our busy lives, even if only for five minutes. And finally, Leah will be leading Wanderlust's first prenatal yoga class.
"Each year at Wanderlust, my eye always immediately goes to the yoga mamas, because I know about the strength that it takes to be able to continue your practice," says Leah, "I thought it would be a wonderful opportunity to offer a class in which mothers or mothers-to-be, in all stages of their pregnancy, could attend." The primary focus will be on cultivating breathwork techniques for relaxation. So many times, says Leah, we are too busy to even truly experience our pregnancy. "Breathing exercises are utilized to facilitate this connection between a mother and her baby, and with her own body."
"Yoga is our way of expressing and celebrating this life that we have," Leah muses. "Whether I am teaching an expecting mom or a child or my husband, I want to share the ways that this practice has lifted me up. It has shown me that we are infinite. I can't wait to share it at the top of the mountain at Wanderlust."
And we can't wait to learn from her there! Click here for tickets and more information.
—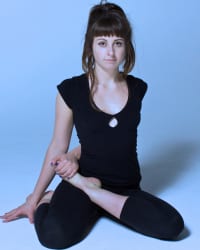 Jillian Billard is a poet, yoga teacher, cellist and avid wanderer. A native New Yorker, she is often caught daydreaming of sprawling green fields and mountains. She trained and received her ashtanga yoga teacher's certification in Goa, India and works at Laughing Lotus Yoga Center in Brooklyn. You can often find her with her head buried in a book, doused in lavender. Follow her on her (very newly developed) Instagram page for class schedules and updates at @jillboyoga.