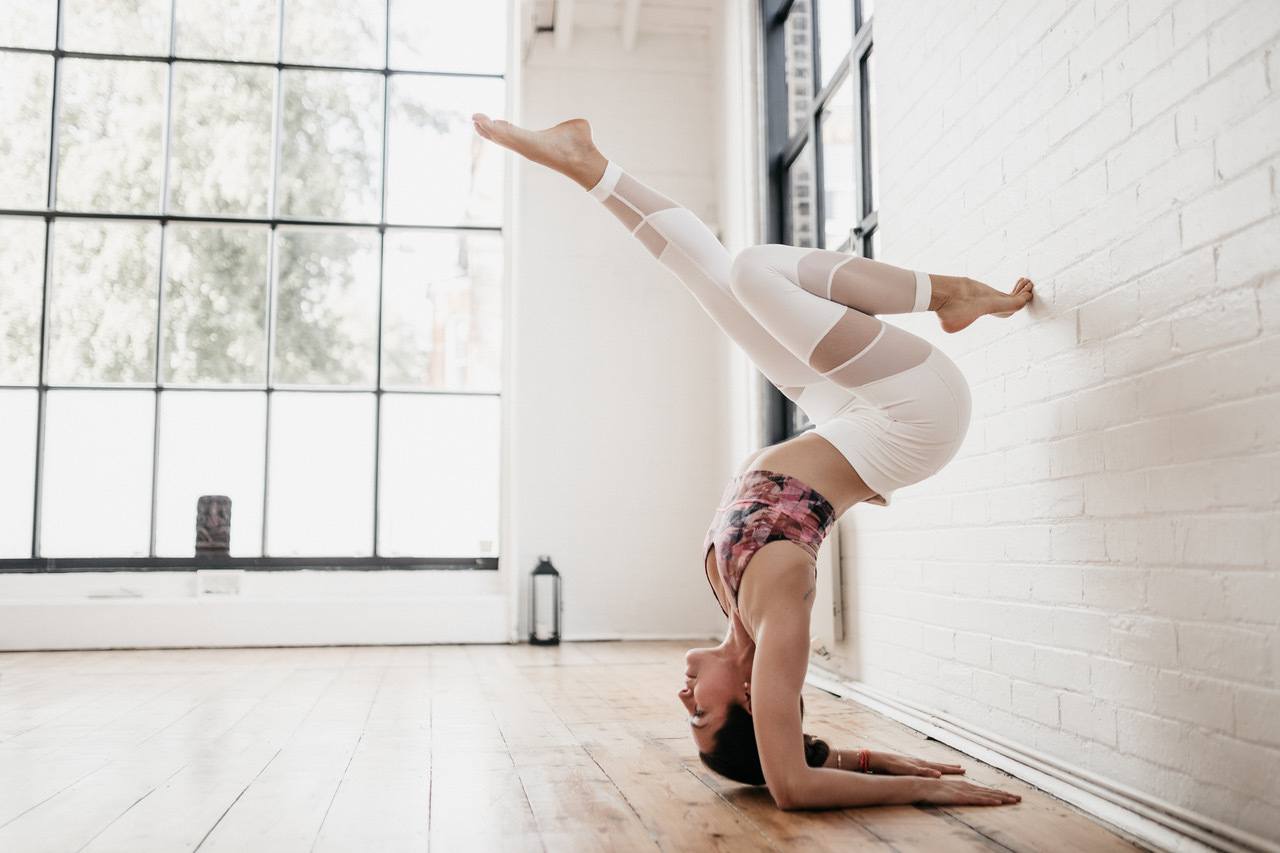 Join Mariel every Monday as she takes over the Wanderlust TV LIVE studio with an intense Strength and Mobility class that promises to leave you feeling powerful and ready to start the week on the strong side.
Half English, half Mexican (with an American accent), Mariel has practiced Ashtanga and Vinyasa Flow yoga around the world for over a decade. Leaving behind her high powered and high-stress corporate job that left her unfulfilled and unhappy, she achieved her longtime dream of becoming a yoga teacher in the hopes of sharing with others the countless ways it has positively impacted her life. Mariel shares a passion for life coaching and nutrition that together with yoga have become the pillars for her business Mindful Sonder – a holistic approach to wellbeing.
---
How did yoga enter your life? Was it love from the first sight?
Yoga entered my life because of my mom. Growing up I had a very fractured relationship with her and it wasn't until I left for university (at the tender age of 16!) that we start to make amends. My family moved to Malaysia where my mom was introduced to yoga and meditation and it changed her life. Yoga became something we did together, to help us bond and heal. It's been a long journey and no, it was not love at first sight. But yoga has a way of getting to you, whether you seek it or not. I was searching for myself and yoga brought me home.
What is the intention you carry as you share these sessions online? What essence are you hoping is transmitted through the practice that goes beyond just watching someone on a screen?
I want students to connect with the joy of the practice, as well as its deep lessons that go beyond the physical. Growing, learning, evolving can be a challenging journey, so finding the lightness as we navigate the darkness is important. My intention is to inspire and empower and I hope that comes across in my classes.
As you're a teacher, you're also a student. How does your personal learning journey continues as you step on the mat learning as opposed to teaching?
I think the best teachers will always be the most dedicated students. The learning never stops so for me I will always consider myself to be first and foremost a student. It is through my own experiences that I am able to share my learnings in a relatable fashion.
What would be the one piece of advice you could give to the Wanderlust TV streamers to deepen the connection with a teacher during their online practice?
We are all interconnected. Though we may not be in the same room, we move and breathe together—with one universal heartbeat.
If you could have dinner with an influential persona in the history of Yoga, who would it be and why?
I actually met and practiced with Pattabhi Jois when I was a teenager. I wish I had realized then what an important figure he was and perhaps because I didn't, would love to be able to go back and get to know him a bit better. In truth, if I were not limited to yogis specifically, my all-time hero is Brené Brown. Her teachings in vulnerability, shame and belonging resonate so deeply with me and are so relevant in our practice.