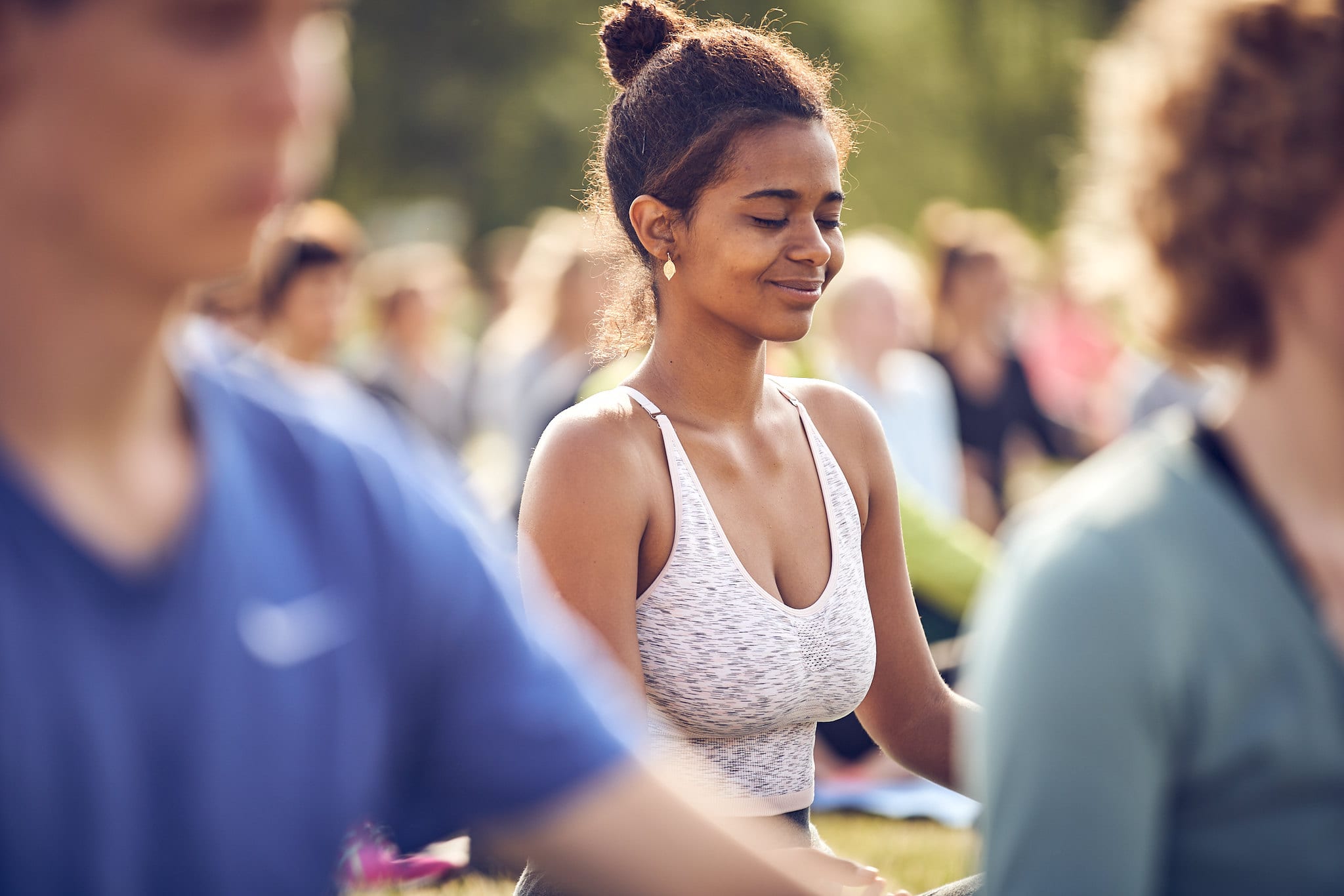 photo by Michael Romacker
The pandemic ushered in a chapter of uncertainty and unforeseen challenges—we've collectively had to abandon many of the routines and commonplace comforts that were threaded into our daily lives. This era underscored the importance of seeking out routine and creating ritual to support our wellness even while the rest of the foundations we had come to lean on for support have all but disappeared.
Relying on traditional goal-setting proved inadequate to face the challenge: according to a survey by OnePoll and Affirm, sixty-eight percent of Americans have opted out of the traditional resolutions that build in deadlines, and instead have begun focusing on aligning with their intentions to create change more organically. What's the difference? It's subtle but profound.
Goals vs. Intentions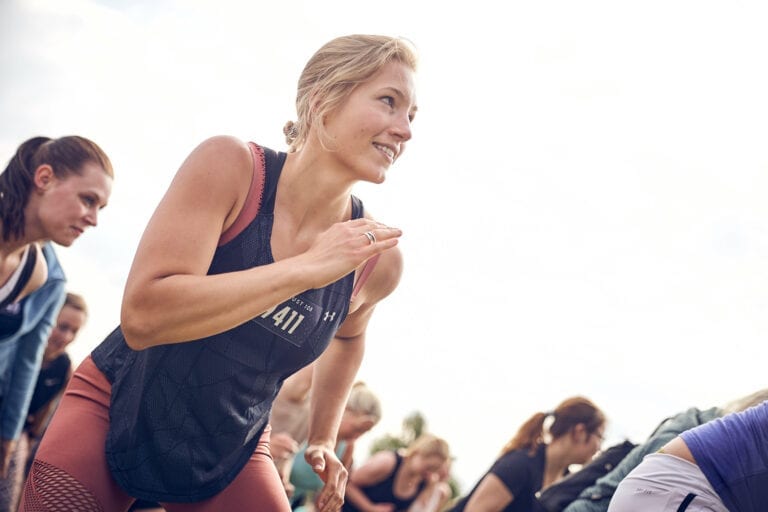 Goals are things you want to accomplish by a specific due date, which means that oftentimes these deadlines are weighted with anxiety or fear. 
Intentions, on the other hand, focus less on achieving the concrete, and more on maintaining (or attaining) a state of being. So, while a goal of completing a report before the end of the week can be helpful (and stressful), focusing on entering the weekend with a sense of completion means you're willing to sacrifice some downtime pleasures now in order to achieve a sense of satisfaction at week's end. When you hit a wall and become tempted by procrastination, you'd lean into the intention of tasting the sweet satisfaction of a clean slate for the weekend rather than count the hours until the report is due.
The key to setting intentions purposefully is creating some guardrails and having prompts to keep them on track. This is where ritual comes in. Having the goal of meditating every morning can feel like an onus upon waking each morning—but delighting in the small steps of a meditative ritual make the daily routine a pleasure instead of a chore.
Wellness enthusiasts know that creating a routine often includes keeping materials that support the activity handy (hello, yoga mat left on the ground near the sunny window to remind me to get my down dog on). This means both keeping products within reach, and carving out time on the calendar to get it done, ensuring no interruptions. 
How CBD can be your intention-setting ally
If aligning with an intention of inviting ease or reducing anxiety is on your radar, consider adding CBD to your wellness regime to support your mind and body holistically. CBD—or cannabidiol—is a naturally-occurring substance derived from the hemp plant and, when used frequently, CBD can help your body achieve restoration naturally by decreasing stress, anxiety, or pain caused by inflammation.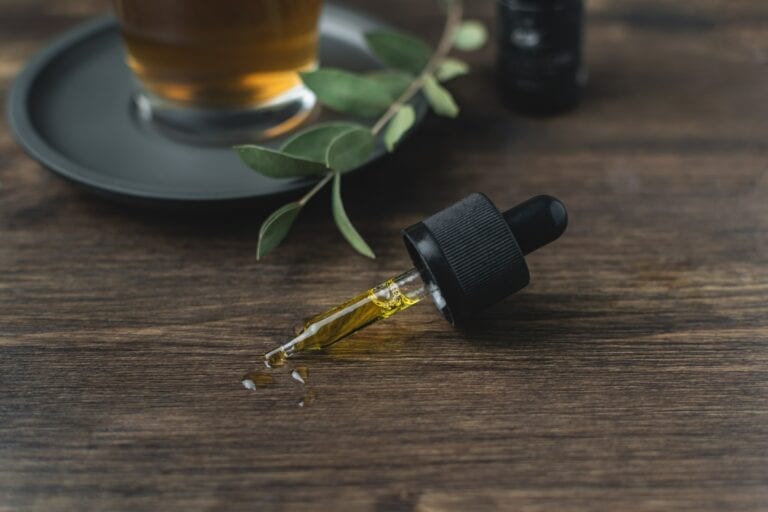 Consider, then, augmenting your morning ritual of 15-minute meditations with a CBD tincture (like Sacred CBD's Wellness Tincture) to help you stay focused and maintain clarity for the day.
Or, if inviting ease into the body is a priority, dedicate time on your schedule for your workout and give yourself 15 minutes afterward to decompress, integrate the activity in your body, and reward your muscles with a salve (like Sacred CBD Pain Balm) to help minimize inflammation and muscle soreness.
Leaving a favorite restorative product on your bedside is a visual reminder to prioritize sleep: for example, take a moment to rub CBD-Infused Body Stick across shoulders and tight spots to invite in rest. Remember that any nighttime ritual should include a reminder to oneself to resist the urge to surf your phone mindlessly, and perhaps guide yourself through some Yoga Nidra prompts as you drift off.
Consistency is the key in creating the habits that will align you with your intentions of well-being, so remember the hacks of having the props and products to support you within easy reach. Real change doesn't happen with an easy fix; it requires reminders to connect with your higher intentions, and connecting with the desire to achieve that state. Small actions every day will see you through, so engage with your own personalized wellness ritual and see where it takes you.
Want to try for yourself? Grab a Free Sample from Sacred CBD to begin incorporating these natural rituals in your daily routine.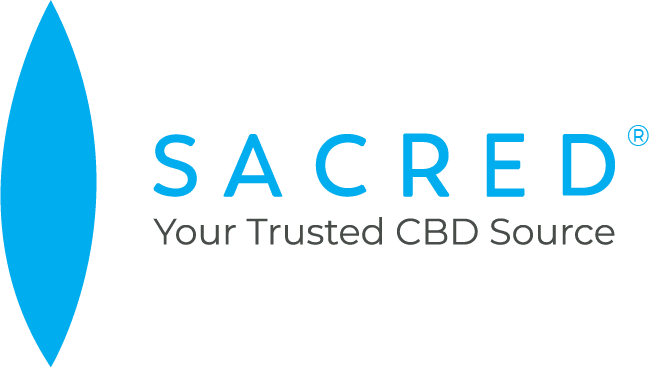 Our bodies are sacred and should be treated with the best self-care. But are you doing everything you can to promote your best self?  Learn the ins and outs of CBD and how you can incorporate CBD products into your daily self-care routine to achieve your best life.