EMBARK ON AN ADVENTURE OF MIND, BODY AND SOUL
Wanderlust Festivals are all-out, ecstatic celebrations. We bring together the world's leading yoga teachers, top musical acts, renowned speakers, exquisite chefs, and  thrilling performers, weaving together an experience that surprises and delights. Whether you're exploring our multi-day mountaintop adventures or gathering for a daylong urban retreat, Wanderlust events are an opportunity to unplug from the ordinary and discover the extraordinary.
These are yoga events that start on your mat and get under skin. It goes in your ears and comes dancing out your fingers and toes. Eyes drink beauty and hearts fill with community. You sip and swallow straight to your soul. Bring a friend or make a whole group of new ones. From early morning meditations to all-night chakra-spinning musical performances, come practice and party in the most awe-inspiring locations in the world.  
WHERE WILL YOUR WANDERLUST TAKE YOU?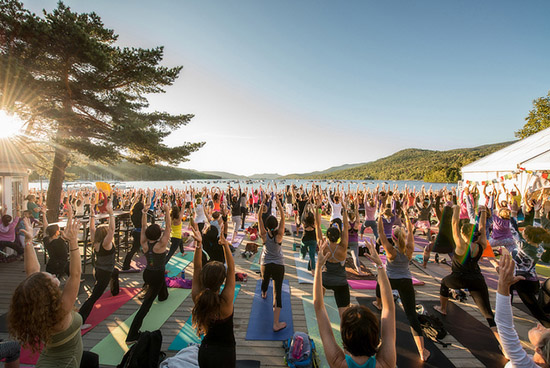 Wanderlust Festivals
Our signature festivals are multi-day events set in stunning natural locations and featuring world-renowned yoga instructors, cutting-edge musical artists, inspiring lectures, outdoor expeditions, organic food, wine, and art. The choices for how to fill your day are endless: Wake up for an early morning meditation hike, grab a snack from one of our organic food vendors, hit up a few yoga classes, listen to an inspiring lecture, learn how to mountain bike, sample some local wines… the list goes on. And then as the sun sets our mainstage music performances are just beginning!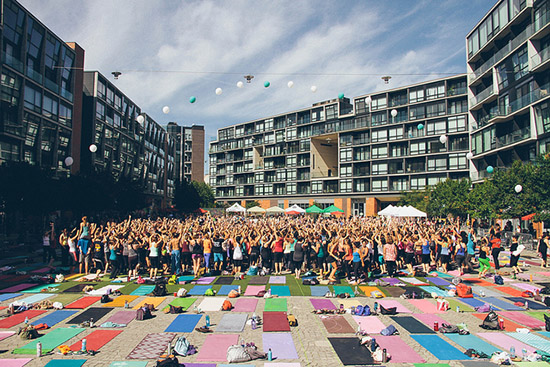 City Events
Yoga in the City (YITC) takes the essence of Wanderlust Festival into urban settings, giving city-dwellers a little taste of our epic mountaintop adventures in their own backyard. We invite top local instructors to lead large, free classes infused with live musical performances. Vendors, artists and performers weave their flavor into the mix, making it a modern-day yogic celebration for you to enjoy on a spring or summers day. Come prepared: Dance parties are prone to breaking out post-savasana.

THE WANDERLUST FESTIVAL EXPERIENCE
YOGA
Whether you're an experienced yogi or brand new to the practice, you can create your ideal day of yoga at Wanderlust. Mix in relaxing meditation and yin classes with sweaty, uplifting vinyasa and ashtanga, or challenge yourself with something completely new – such as standup paddleboard or aerial yoga. Feel the energy of hundreds of yogis breathing and moving together in our main tent, or slip into to an intimate, small group class. And don't forget to get a lift to the top of the mountain and flow in the clouds. Each festival offers a taste of internationally recognized teachers such as Seane Corne, Eoin Finn, Shiva Rea, Rod Stryker, Elena Brower, and others, as well as much-loved local instructors.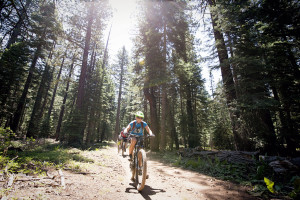 OUTDOOR ADVENTURES
Get off the mat and deep into the surrounding natural beauty with one of Wanderlust's many hikes, runs and outdoor expeditions. Lace up for a guided trail run or sunrise/sunset hike, drift off during a mountaintop meditation with live music, or challenge your natural awareness on a foxwalk – barefoot and with eyes closed! Every festival has its own unique adventures to connect you with the local landscape, from mountain biking and rock climbing classes to white water rafting and bird watching. Our local guides will take your practice to new heights – literally!
SPEAKEASY LECTURES
The Speakeasy is Wanderlust Festival's unique lecture series on subjects pertaining to mindful living. With an inspiring and insightful lineup including prominent yoga teachers, musicians, authors, business leaders, filmmakers, and philosophers, the Speakeasy is just that – a casual experience where presenters can "speak easily." These are not stuffy lectures, but rather candid conversations that take place in an intimate environment where you can get up close with some of the most engaging personalities at Wanderlust.
MUSIC
If yoga is the soul, music is the beating heart of Wanderlust Festival.  True to our name, music at Wanderlust is just as much about discovery as it is about spending an evening with artists you know and love. Revel in a wide variety of musical performers in myriad settings, from the epic main stage evenings to intimate pop-up shows and live performances accompanying your yoga classes. Past acts have included Moby, Common, Spoon, Girl Talk, Michael Franti, Andrew Bird, MC Yogi, Krishna Das, Ziggy Marley, Caravan Palace, Fela Kuti, and many others. Inspired by the artists on stage? Try your own hand at a few tunes with drumming, guitar, chanting and other music workshops.
FOOD, WINE & LOCAL CRAFTS
Grass-fed, cold-pressed, small-batch, gluten-free, certified-organic. If it's got a hyphen, it's likely at Wanderlust. Find healthy fare throughout the festival, whether your grabbing a quick bite from our Food Co-op or sitting down to enjoy some local fine dining. Also take time to browse the Kula Market, which showcases a selection of your favorite brands alongside boutique companies and regional artisans. As the sun sets, kick back and enjoy wine and beer samplings at Winederlust, or settle in for the Farm to Table Dinner, our centerpiece dining experience featuring a top chef and exquisite local flavors.
KIDS PROGRAMS, WORKSHOPS, HEALING SERVICES & MORE
Wanderlust has something for everyone, and we're constantly working to make the festivals better than ever. In 2014 you can look forward to more spa and healing services and a new series of workshops, including photography, cooking and parkour classes. Plus, you can always expect a few surprises that you'll just have to journey with us to discover!
Find a Wanderlust Festival Near You »